A Deeper Look at Israel, a Global Medtech Innovation Hub
A Deeper Look at Israel, a Global Medtech Innovation Hub
The U.S. and Europe have been the traditional leaders in medtech innovation, but this tiny nation in the Middle East is big on innovation.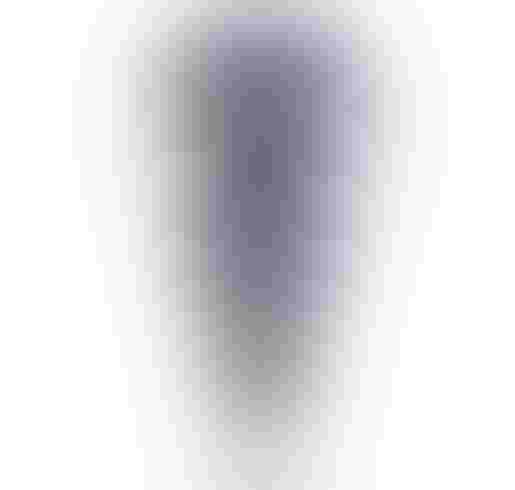 Arundhati Parmar
When it comes to medtech markets, the story is always of Brazil, Russia, India, and China, the so-called BRIC nations.
But when it comes to novel healthcare solutions, you can't ignore the global innovation hub that is Israel. The medtech subsector accounts for a majority of the overall Israeli life sciences industry—53% of all Israel-based life sciences companies active in 2014 were medical device companies, according to Israel Advanced Technology Industries (IATI), a nonprofit trade group representing the company's high tech and life sciences industries.
The number of original patent applications in the life sciences rose more than a third between 2008 and 2013. The dominant fields within those original patent applications were medicine (24%), biotechnology (17%), and medical equipment (13%).
The Israeli government has played a very important role in encouraging research and development in the life sciences. According to the 2015 report from IATI, the Office of the Chief Scientist at Israel's Ministry of Economy invested $100 million annually over the last decade in the sector—and that in a nation of only 8 million people.
Local universities have been preparing students for research and careers in the life sciences. One of every three Israeli scientists specializes in life sciences—the world's highest per capita ratio—per the IATI report. Further, life sciences represent about half of Israeli civilian research activities in its seven universities, 10 research institutes, and five medical schools.
Multinational companies have taken notice of the R&D talent in the country, and many have established R&D centers, including medtech companies such as Edwards Lifesciences, St. Jude Medical, Covidien (now Medtronic), and Abbott.
"Medtronic regards Israel as a key resource for medical device innovation and technology," Judith Gal, the company's country manager in Israel, wrote in an e-mail. "The company has been present in Israel since 1979 and has continuously expanded its activities in the country."
Medtronic has acquired the assets of Covidien's Israeli acquisitions, including Oridion Systems ($346 million in 2012), SuperDimension ($300 million also in 2012), and Given Imaging ($860 million in 2014). The Ireland-based device company has more than 700 employees in Israel.
Given Imaging, a pioneer in capsule endoscopy, now has Israeli upstarts like Check-Cap that are leveraging similar technology to gain a foothold in the colorectal cancer screening space. Patients simply swallow a capsule that images the colon, looking for precancerous polyps or cancerous lesions without requiring preparation of the patient's bowel, altering of their diet, or the need to administer anesthesia, as is the case with invasive colonoscopy. GE Healthcare invested in the company when it was still private.
In a recent interview in San Francisco, Check-Cap CEO Bill Densel mentioned how the company benefited from R&D grants from the Office of the Chief Scientist to help it develop a capsule that miniaturizes electronics and sensors in a swallowable form factor.
He also touted Israel's talented workforce.
"You have a large number of very well-educated people, really bright people," Densel said.
Besides government grants, funding is also available from venture capital firms like Pontifax, which invested in Check-Cap when it was a private company, before its debut on the Nasdaq in February 2015.
In 2014, the life sciences industry raised 24%, or $801 million, of the overall high tech venture capital investment in Israel, according to the Israeli High-Tech and Venture Capital Database. Between 2005 and 2014, the life sciences industry has attracted on average 22.4% of all venture capital dollars flowing to high tech firms.
As in the United States, the digital health industry is emerging in Israel. According to a December 2014 report from research firm IVC Research Center, more than $400 million has been invested in Israeli digital health companies in the preceding five years.
One novel Israeli digital health company recently recognized in the Journal of mHealth's 2015 Global Digital Health 100 is MobileODT. The Tel Aviv firm is leveraging the power of smart-phones to make colposcopy—a procedure to examine the cervix, vagina, and vulva for disease—mobile and portable. The company has developed a mobile colposcope that can attach to an Android smartphone to help screen for cervical cancer in women. The device has a multifocal lens, a handle with an integrated polarized light source, and a smartphone casing.
While academic research, government support, and availability of funding have created an innovative ecosystem in the country, the regulatory regime has been kind as well. Essentially, the Ministry of Health approves products that have foreign approvals such as CE Mark and FDA approval or clearance, according to Check-Cap's Densel.
But that may be changing.
"The passage of the new Medical Equipment Law created additional steps for regulatory submissions, however, meaning the approval process could take longer," explained Gal, Medtronic's country manager. 
Aside from Israel, another global medtech innovation hub is Australia, which has supportive R&D environment, renowned academic institutions, and beautiful beaches, to boot. To learn more about that hub down under, click here. And if you are interested in glob innovations, check out "Emerging Medtech Hubs Around the Globe." 
[Photo Credit: iStockphoto.com user fatido]
Arundhati Parmar is senior editor at MD+DI. Reach her at [email protected] and on Twitter @aparmarbb 
Sign up for the QMED & MD+DI Daily newsletter.
You May Also Like
---