2014 Medtech Company of the Year: Google
2014 Medtech Company of the Year: Google
Regulatory frustrations and mysterious technologies have marked Google's sometimes odd, often innovative steps into medtech.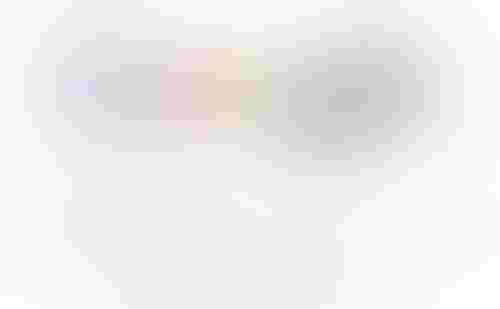 As you're reading this, some of you are probably already rolling your eyes. After all, Web search giant Google is anything but a traditional medical technology company. But before you turn away, you should know one thing: Google agrees with you completely.
At the 2014 Khosla Ventures CEO Summit, Google cofounder Sergey Brin called the heavily regulated healthcare industry "just a painful business to be in," and cofounder Larry Page cautioned that in regard to regulation around patient data "we regulate ourselves out of some really great possibilities."
While Google has played in the health and fitness space with some of its newer Android products like the GoogleFit platform for health and fitness mobile apps, the company has expressed little to no interest in being involved directly in the medical space. Why go through the headaches of FDA, HIPAA, and other regulations when you can work on other exciting projects like self-driving cars, quantum computers, and drones that deliver packages, all with little-to-no oversight?
But whether the notoriously secretive company, whose motto is "don't be evil," has intended or not, the technologies it has developed have been making big strides in healthcare this year. People will always find a way to fill a void, and for curious doctors, medtech companies, and developers, Google has been the solution to many of their problems. Sure, there are other big tech giants expanding (or perhaps invading) the medtech space, including Samsung, Apple, and Intel, but look closely and you'll see a heavy consumer bent designed to sell fitness and health products to people who are already keenly aware of their own health and fitness.

Even on the consumer side, analysts have argued that the massive penetration of Google's Android operating system into the mobile market has positioned it perfectly to beat out competitors like Apple in the race for the heart rates, sleep patterns, and step counts of the masses. In an interview with Charlie Rose, Apple CEO Tim Cook said Google was the company's No.1 competitor on the software end. In the United States, Android is outselling iOS by nearly two to one, and Android has boasted an 11% increase in market share this year, according to market intelligence firm IDC.
While smart watches, fitness bands, and wearables could certainly be a point of entry into the healthcare market, we've seen only incremental change rather than true innovation. Apple has expressed firm interest in the healthcare space and is partnering with known institutions like the Mayo Clinic in its efforts, but while its competitors and peers are playing checkers, Google is carefully navigating the world around healthcare technology. The company is perhaps playing a clever chess game that in five to 10 years will have us all wondering why we didn't see it coming. And if Google itself doesn't want to run through healthcare's regulatory gauntlet, its genius may be in compelling other entities to do it for them.
Doctors and 'Glassholes'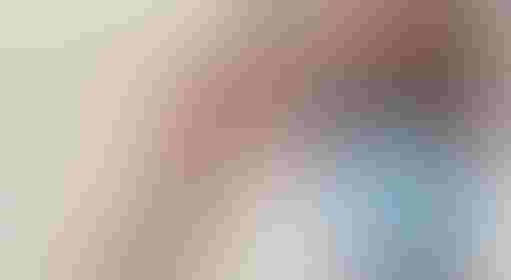 Avinent's Google Glass app assists dental surgeons through an implant procedure.
Leading up to the release of the Google Glass in 2013, Google announced an online campaign, #IfIHadGlass. The idea was to solicit ideas from the general public about what they would do if they could develop apps and technology for Google Glass, the company's eye-worn computer interface. While some of the ideas bordered on the outright ludicrous, one of the trends that clearly emerged was that a lot of people thought Google Glass had great potential medical applications in areas from fitness to hospital care and even manufacturing.
Google set some of these ideas back when it banned support for facial recognition in apps. It was a move fueled in part by general fear that fervent users, so-called "Glassholes," would be secretly recording and stalking us using their devices. Some restaurants, bars, and other businesses have already banned patrons from wearing Google Glass. Even The Daily Show got in on the act, with a segment mocking Google Glass users (who refer to themselves as "Explorers") as socially awkward and woefully out of touch with reality.
However, setbacks and criticisms haven't stopped other applications from coming to fruition. Developer Augmedix has been testing Glass with physicians at the Oxnard, CA, medical clinic of Dignity Health to encourage more natural interaction with patients by allowing physicians to use Glass to view and update patient records and record patient visits. Philips Healthcare, in partnership with Accenture, has also created a proof of concept that uses Glass as a patient monitoring platform, allowing clinicians to track patient locations, transfer patient data, conduct video conferences with other clinicians, and monitor patient vitals both in and outside of the operating room.
Droiders, a Spanish software development company and the first official Google Glass app (Glassware) developer outside the United States, has found similar success in bringing Glass into the hospital. The company has created a Google Glass app that allows medical students to remotely view surgeries in real time through the point of view of a surgeon. The app can also facilitate remote monitoring and consultations between surgeons. Working with Spain-based R&D firm Avinent, the company has also used Google Glass to perform augmented surgery. The device helped guide dental surgeons through an implant procedure, from identifying the correct implant through the actual surgical procedure.
"Medical professionals already extensively rely on advanced technologies in the OR; however, with Glass's miniaturization, unobtrusiveness, user interface, and the open platform possibilities of Glassware, it immediately aroused the interest of the medical community, which remains one of Glass's greatest advocates," says Droiders marketing director Paul Gailey Alburquerque. He says Google has been increasing it's outreach efforts with the Glass developer community—particularly those active in the enterprise and medical space that maintain relationships with institutions and doctors trialing tech in the OR. And he says the community around advocating and developing medical Glassware is strong and growing. "The success of Glassware in [mobile health], as with the enterprise, is proving how it reduces costs, improves productivity, saves time, and benefits patient outcomes," Alburquerque says.
The Smartest Contact Lens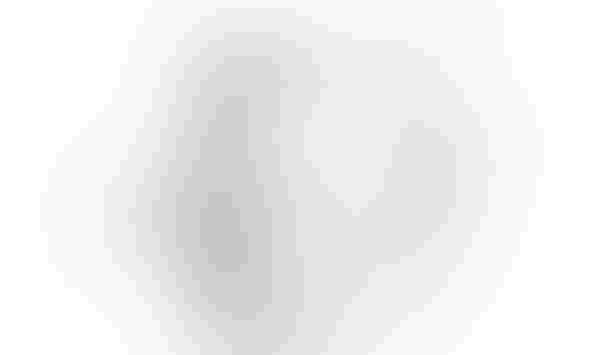 Google's smart contact lens
In early January, representatives from Google [x], Google's secretive research division, had a shadowy meeting with FDA. Details were sparse. At the time FDA representatives called the meeting a simple meet and greet. What was known was that at least four members of Google [x], who had backgrounds in biosensor research, had met with FDA officials including an advisor who wrote FDA's guidance on mobile medical apps.
The meeting fueled a lot of speculation. Was Google developing a medical device? Was it looking into working with patient data? Maybe it was just airing out grievances. Then, in late 2013, FDA cracked down on 23andMe, the consumer genomics company bankrolled by Google, forcing it to stop selling its home genomics test kit (customers can still receive ancestry reports and uninterpreted genetic information). The agency claimed 23andMe was selling a diagnostic device without FDA approval. 23AndMe is currently undergoing an FDA review process.
Later that month, Google revealed the reason for the FDA meeting when it announced a plan to develop a smart contact lens capable of detecting glucose levels through the wearer's tears. The technology is being targeted at diabetics.
"Over the years, many scientists have investigated various body fluids—such as tears—in the hopes of finding an easier way for people to track their glucose levels. But as you can imagine, tears are hard to collect and study," project cofounders Brian Otis and Babak Parviz wrote in a blog post. "At Google[x], we wondered if miniaturized electronics—think: chips and sensors so small they look like bits of glitter, and an antenna thinner than a human hair—might be a way to crack the mystery of tear glucose and measure it with greater accuracy." Otis and Parviz have said that Google is engaged in an ongoing discussion with FDA about the technology.
Diabetes researchers were skeptical. Chris Spivey, senior editor at BCC Research, speculated that patients wouldn't wear the contacts when sleeping, a time when diabetics need monitoring the most. He also questioned the efficacy of the underlying technology. "The high water content of tears presents severe challenges for mid-IR approaches to be accurate due to rapid attenuation," he noted. "Even if Google somehow got all of [these issues] right, and even if tears are biologically relevant information, the diabetic patient cornea is very soft compared to healthy individuals, so a contact lens is likely to scratch and tear this vulnerable tissue . . . This approach is therefore a nonstarter from the beginning of the concept."
For their part, Otis and Parviz don't sound daunted or deterred by the criticism. "We've always said that we'd seek out projects that seem a bit speculative or strange, and at a time when the International Diabetes Federation is declaring that the world is 'losing the battle' against diabetes, we thought this project was worth a shot."
The project faded from the spotlight until July, when healthcare solutions company Novartis, a leader in diabetes research, announced that its Alcon eye car division is licensing Google's smart contact lens technology. Novartis will take up the cause of commercializing, manufacturing, and marketing the glucose-monitoring contacts and also further develop them as corrective lenses as part of cataract treatment and as a potential glaucoma treatment. "We are looking forward to working with Google to bring together their advanced technology and our extensive knowledge of biology to meet unmet medical needs," Novartis CEO Joseph Jimenez said in a press release. "This is a key step for us to go beyond the confines of traditional disease management, starting with the eye."
Jimenez makes the deal with Google sound like a match made in heaven—Google's advances in electronics miniaturization, coupled with Novartis' medical device expertise—but declined to share deeper details about the partnership or what the next step would be moving forward. "We look forward to bringing [Google's] advanced technology and our extensive knowledge of biology to meet unmet medical needs, remain excited about the possibilities, but are not in a position to share more today," he said.
The Mysterious Future
Then there are the secret projects, the things Google has only hinted at or hasn't told us much about. Last year, Google announced it was starting a new company, Calico (short for California Life Company), a biotech research firm that, in the words of Page, will "focus on health and wellbeing—in particular the challenge of aging and associated diseases." Pundits say Google is out to cure death. "Illness and aging affect all our families. With some longer term, moonshot thinking around healthcare and biotechnology, I believe we can improve millions of lives," Page has said.
The company hired former Apple chairman Arthur Levinson as CEO of Calico. Prior to his stint at Apple, Levinson was the CEO of Genentech, a biotechnology firm focused on research into a variety of areas, including oncology, immunology, and tissue growth and repair.
Another noted principal of Calico is biochemist and geneticist Cynthia Kenyon, who has devoted her career to studying anti-aging and has theorized that the aging process can be slowed through hormone control and genetic manipulation. So far, her theories have proved true in animal studies. "It's like, say, if you were a dog. You notice that you're getting old, and you look at your human and you think, 'Why isn't this human getting old?' . . . But now we're the human looking out and imagining a different human," Kenyon said in a TED talk.
In September, Calico pulled the veil back slightly to reveal that it has partnered with Chicago-based pharma company AbbVie in a $250-million project (which could balloon to as high as $1.5 billion) to open a facility in San Francisco aimed at developing early-stage drugs and bringing them to market. Days later, Google announced another Calico partnership with the University of Texas Southwestern to license a protective compound, P7C3, that has been demonstrated in rodent studies to protect cells against Parkinson's disease, ALS, and brain dysfunction following traumatic injury. For Google, some of this interest is personal. Brin has publicly stated that through 23andMe's genomic tests he discovered he possesses a mutation that increases his likelihood of developing Parkinson's.
Fears aside, regulatory frustrations haven't stopped Google from moving forward in healthcare, taking large risks for potentially even larger payoffs. If Google were to launch full force into healthcare, it wouldn't be the first case of a corporation going back on its word and pivoting into a new market. A decade ago, who would have thought a search engine company would be making operating systems for cellphones?
And some may remember Google Health, the company's failed attempt at getting consumers to aggregate and share their personal health records. The service was retired in 2011 amid privacy concerns, and Google stated that the project was "not having the broad impact that we hoped it would." However, the sentiment that created Google's first venture into healthcare is alive and well within the company. In the same interview with Khosla Ventures, Page admitted that he does see the vast potential in healthcare technology. "I am really excited about the possibility of data also, to improve health," he said. "Imagine you had the ability to search people's medical records in the U.S. I imagine that would save 10,000 lives in the first year."
Chris Wiltz is the associate editor of MD+DI. Get in touch with him at [email protected].
Sign up for the QMED & MD+DI Daily newsletter.
You May Also Like
---