Unlocking Precision Medicine, Drug Discovery, and More with Next-Gen Healthcare
Unlocking Precision Medicine, Drug Discovery, and More with Next-Gen Healthcare
Artificial intelligence is becoming a core component in all aspects of diagnostics, drug discovery, and more, explains Nandha Balasubramaniam, Head of Digitalomics at Oracle Heath, who will be speaking at MD&M West.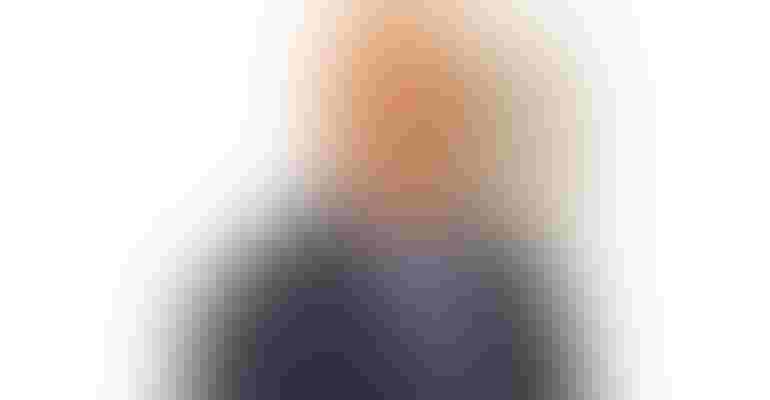 Adrienne Zepeda, Group Event Director, MD&M West
Reaching the goal of advancing the healthcare system and improving patient care relies on a few factors: the technology that underlies progress, system interoperability, and reliable data. Clinical trials, patient health records, and medical devices, for example, produce massive amounts of data that has the power to unlock meaningful and actionable insights.
Renowned industry expert Nandha Balasubramaniam, Head of Digitalomics at Oracle Heath, is leading data-driven transformation in healthcare genomics and the digital health space and is gearing up to address this topic alongside Patrick Bangert, VP of AI at Samsung, SDSA, at the Design. Engineer. Build. Conference at MD&M West – slated to be held April 12-14 at the Anaheim Convention Center.
I had the pleasure of speaking with Nandha about how his 30+ years of vertical expertise in the biotechnology industry combined with the digital transformation technologies at Oracle enables him to offer a meaningful solution for healthcare and life sciences customers. We also discussed what attendees can look forward to learning during his session at MD&M West next week.
How are AI (Artificial Intelligence) and ML (Machine Learning) helping deliver better patient care?  
Balasubramaniam: Delivering better patient outcomes through next-gen healthcare requires the ability to combine big data with human judgment and AI/ML advancements [to bridge] this gap. AI/ML lowers the barriers to analyzing not only big but complex data through algorithms with minimal programming involvement. Hence, AI is becoming a core component in all aspects of drug discovery, diagnostics—pre- as well as companion diagnostics, pharmacogenomics—[offering the] ability to combine genomics with treatment effectiveness, care delivery, monitoring outcomes, and controlling costs.
Specific areas wherein AI is enabling next-gen patient care include precision medicine, drug discovery including multivigilance, imaging diagnostics, and vaccine development:
Precision Medicine – The ability to tailor the treatment based on an individual or sub-groups variability in genes and lifestyle choice. AI/ML/DL applications can enhance the accuracy and prediction of an individual's outcomes by mining big data sets [more] than human experts can do it. This can also be extended to predicting the probability of disease occurrence in similar patient sub-groups.

Drug Discovery and Multivigilance – Developing and delivering the specific drug following rigorous clinical trials can take anywhere from 7-10 years and cost billions of dollars for the pharma companies. This requires pharma companies to shift through vast amounts of biological data to discover new insights into complex clinical causes of human diseases, including multivigilance. The later refers to the monitoring and reporting safety risks (specifically protecting patients) in new and existing drugs, biologics, and vaccines. AI can assist in overcoming the bottlenecks by automating the manual workflows, processing big data at high speed, identifying cases, and signals, thereby filtering out the noise, and allowing the safety staff to focus their time on deriving insights.

Diagnostics and Treatment (Foot care of Diabetic Wounds) – Leveraging AI/DL for wound care diagnostics is gaining attention among healthcare professionals and patients. Pattern recognition through deep learning (DL) algorithms is a game changer in understanding and treating ulceration and determining if the wounds are getting better or worse. 

Diagnosis of Epilepsy – DL combined with remote patient monitoring can be used to predict seizures. This is becoming a game changer for patients with epileptic seizures, which affect 65 million people globally. It leads to high degree of disability, psychiatric conditions, social isolation, stigmatization, discrimination, children not being able to go to school, adults not able to work, and premature death. DL-based applications are used for diagnosis and to improve the quality of life.

Vaccine Development – AI-based applications accelerated the design and development of vaccines. They utilize big data analysis of the viral coat proteins to recommend potential candidates. This enabled the collaborators to shave years off the normal development timeframes, thereby saving many lives that could have been potentially lost during the current COVID-19 pandemic.

Clinical Decision Support – Decisions made by clinicians pertaining to diagnosis and treatment planning are greatly being influenced through the application of AI. This pertains to data-intensive specialties such as radiology, pathology, and ophthalmology. NLP is being used to translate clinical notes in Electronic Health Records (EHRs). AI-based software is used to access data from multiple sources—medical images, EHR, activity trackers, smart phones, and connected medical devices. Moreover, predictive analytics can assist a clinician in discovering patterns from multiple sources of data.
What obstacles hinder our ability to produce more reliable AI and ML-derived results?
Balasubramaniam: Even though AI is expected to add $15.7 trillion by the year 2030, and increase productivity by 40%, the development and adoption of the technology is not a cake walk. Several challenges pertaining to AI/ML/DL have to be considered to mitigate the risks and be realistic in designing, developing, marketing, and adopting the solutions. Some of these challenges to consider specific to AI/ML derived outcomes include:
Compute Power – AI/ML/DL rely on power-hungry algorithms and require increasing number of cores and GPUs. This is true when it comes to dealing with image analysis for drug discovery, tissue diagnostics, and analyzing MRI data, to name a few. Hence the need to rely on super computers, which are expensive. Alternatives include cloud computing and parallel processing systems, but they come at a price. The ever-increasing amount of data and the complexity of the data add to this burden of affordability.

Data – This is the core ingredient for all AI/ML/DL applications. As the saying goes "Garbage-in, Garbage-Out"; the quality, amount, source, diversity, and reliability of the data are critical factors that need to be considered. Obtaining and maintaining high-quality data is of paramount importance, without which the patient and healthcare outcomes derived will be meaningless and include health and security risks. Specifics to the data that need to be given due consideration include inaccurate, incomplete, and improperly labeled data; quantity of data; data bias; data silos; and data labeling, to name a few.

Privacy and Security – Maintaining the privacy of patient data, and protecting its security, is of utmost importance for healthcare applications. Ransomware attacks of healthcare organizations and providers are on the rise and can easily shut down access to vital patient records during a critical phase of treatment or clinical trial. AI/ML/DL models for healthcare rely on accessing millions of data points, and these falling into the hands of the wrong people can lead to its misuse. Data leakage due to a cyberattack can easily allow a patient's information pertaining to diseases, health problems, and medical history to enter the dark web. To overcome these issues, the data can be trained on smart devices, without being sent to the servers, with only the trained model being sent to the organization.

Algorithm Adoption – Understanding the processes employed in developing the algorithms is essential, else it will negate the validity of the real-life scenario. It is critical to test and replicate to the real-world evidence. Lack of a multi-faceted team during algorithm development will lead to biased or non-relevant outcomes. For example, it is imperative to include a physician and data scientists when developing value algorithms for patient-centric healthcare applications. Tools, technologies, and multi-focused teams need to work synergistically to obtain the best outcomes.

Governance – One of the biggest challenges for healthcare AI is the effective governance of the data. There is oftentimes a discontinuity between the purposes for which it is collected and [how] it is being used. This arises for the competing interests and goals for the use of the health data—beneficiaries versus non-beneficiaries. The factors that need to be addressed include fairness, accountability, transparency, and trust. Are the AI-based innovations favoring one group over the other? As commercial organizations try to access the Personally Generated Health data (PGHD), who oversees the systems and the data? Another related aspect is the data localization, and jurisdiction. Under this context, the data governance will no longer be the responsibility of a single organization.
What excites you about the future of healthcare?
Balasubramaniam: The transformation from "One Size Fits All" model to "Personalized or Precision Medicine" is a key factor leading to next-gen healthcare. I am excited about the value that this next-gen healthcare will bring to patent-centric care that focuses on the data to derive meaningful insights. Additionally, it will also offer improvements in efficiencies and workflow value for healthcare providers, payers, clinical researchers, and public health decision makers.
The above-mentioned transformation is enabled by rapid advancements in molecular diagnostics, and omics-based applications. Synergies offered through these technological advancements and the affordability of genetic tests combined with a rapid turn-around time to results lead to increased emphasis on integrating the genetic data into patient health records.
Next Generation Sequencing (NGS) is an Omics technology that offers personalized low cost genetic data, in addition to greater level of multiplexing and higher level of sensitivity. The power of NGS is also increasingly employed in population sequencing programs, as reflected in the most recent application in tracking COVID-19 variants. The output from these technological advancements is the generation of "Big Data," which is increasingly relying on advanced analytical tools and bioinformatics. Artificial intelligence (AI) and cognitive intelligence (CI) are examples of tools that can assist in deriving the meaningful insights. Along with all this excitement, one area that needs to be given due consideration is the ability to ensure the privacy and security of the patient's data (patient's health information; PHI). Federal agencies are placing an increased emphasis on the adherence to these regulations.
You're a prominent speaker at MD&M West. What insights can attendees look forward to learning?
Balasubramaniam: Attendees can gain valuable insights on the emerging trends for next-gen healthcare and how this will impact their own needs for new and emerging healthcare technologies. In this context, we plan to focus on the current developments in AI, Big Data analytics, edge computing, and healthcare genomics that are transforming digital health and offering better patient outcomes. Specifically, we will enumerate the healthcare AI/ML applications, how technology companies deliver solutions to customers with specific examples, and the challenges that need to be considered.
In your experience, what role do in-person trade shows and conferences play in advancing the industries they serve?  
Balasubramaniam: Events such as IME West enable cutting-edge technology providers to show case their latest advancements to the prospective, and existing customers. Additionally, the podium engagements at the conference enables the attendees to gain valuable insights on current and future industry trends from experts. Face-to-face interactions at the vendor booths offers attendees access to real-time product demonstrations, ask in-depth questions, alleviate concerns about adopting a novel technology, and plan for the future. Learnings from the events also enables the attendees to carry the message back home to their parent organizations and become evangelists. Peer-to-peer selling reduces the barriers to increased adoption of many novel technologies, which would have otherwise been hidden in a box of a research and development (R&D) lab.
Moreover, the COVID-19 pandemic restricted corporate, and personal travel over the past two years, putting a wet blanket on tradeshows. Control of the pandemic through intense vaccination efforts throughout the globe, is gradually opening the doors for tradeshow events for customers. Traveling to such events offers face-to-face interactions with thought leaders, and industry vendors to learn about all the technological advancements. In my personal opinion, the face-to-face interactions assists in building a deeper relationship, and more meaningful outcomes, after being virtual due to the pandemic restrictions.
Register for the Design. Engineer. Build. Conference at MD&M West here to tune into Nandha's session.
Sign up for the QMED & MD+DI Daily newsletter.
You May Also Like
---