The Widex Moment Hearing Aids Were Music to My Husband's Ears
The Widex Moment Hearing Aids Were Music to My Husband's Ears
My husband tried artificial intelligence-powered hearing aids, and it was a life-changing experience for both of us.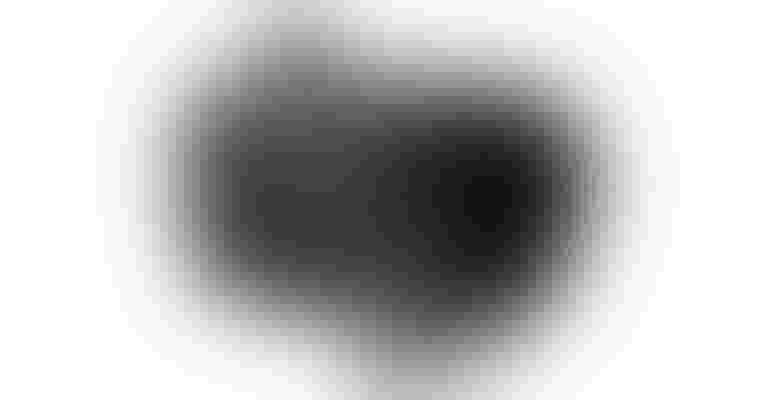 In June 2020, I published this Facebook Live video about my husband's hearing loss, and our visit to an audiologist for hearing aids.
That was when I first realized just how much my husband's hearing loss, which is considered moderate, impacted his daily life. At work, he struggled to hear customers. At home, he felt isolated from everyday conversations with me and our 13-year-old son. We were all inceasingly frustrated because we could no longer enjoy many of our favorite family activities. We had pretty much given up on watching shows together because he couldn't hear the dialogue, even with the volume set high enough to blast me out of the room.
Still, we did not end up purchasing the hearing aids that the audiologist tried to sell us because we simply couldn't afford them. The audiologist quoted us about $8,000 for the pair of hearing aids she recommended for him. In the 15 months since that appointment, I have lived with a nagging guilt because I know his quality of life, and our quality of life as a family, would be so much better if he had hearing aids.
Recently, we were invited to demo the Widex Moment artificial intelligence-powered hearing aids. With My Sound, Widex has leveraged big data to deliver sound profile recommendations to individuals based on thousands of users' activity and listening intent.
For the demo, my husband had a remote fitting with a Widex audiologist. It is important to note, however that the average consumer would have to go in-person to an audiologist in order to purchase these hearing aids. One drawback of the remote fitting is that the cables were slightly shorter than what he needed because his ears are longer than average. That's something that could have been adjusted during an in-person fitting. However, this was a relatively minor setback, and he was still able to use the devices with relative ease.
We were both impressed by the sleek packaging of the device, and my husband noted that opening it was like opening a new iPhone.
These hearing aids brought a sense of peace into our household that was missing
I'll get to my husband's feedback on the technology in a moment, but first I want to share my personal observations of this experience. For me, it was an immediate weight off my shoulders. I was happy knowing that, even just on a temporary basis, my husband would be able to enjoy life again. Actually, we were able to enjoy our life together again.
During the one-month demo, I didn't feel like I was constantly having to shout at him or repeat myself multiple times. I didn't feel like I was leaving him out of dinner table conversations. We were even able to enjoy our favorite shows together again. Also, on a purely selfish level, it was nice that I didn't have to listen to every video he clicked on while he scrolled social media in the evenings. Overall, the hearing aids really did improve his quality of life, as well as our quality of life as a family. Relatives even commented that they could tell a difference in their conversations with him during the demo period. Below is a recent picture of him enjoying a visit with family while using the Widex Moment hearing aids.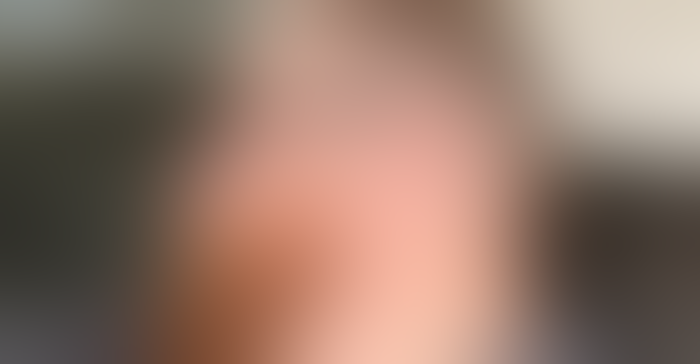 Oh, and did I mention that these hearing aids are rechargeable? That's a big plus, as anyone who has had to deal with frequent battery replacements in traditional hearing aids can attest to. With these, my husband simply put them on the charger each night at bedtime, and they were fully charged by morning. He was able to get a full day's use out of the devices and never had an issue with the battery running low mid-day.
It will definitely be difficult to say goodbye to the Widex Moment hearing aids when we return them, now that this product review is complete.
What's so special about these particular hearing aids?
Earlier this year, Widex introduced its new ZeroDelay Accelerator pathway in Widex PureSound-based hearing aids, which is designed to deliver the purest sound quality. This ZeroDelay Accelerator reduces the processing delay in Widex Moment hearing aids to below 0.5 milliseconds — by far the lowest system delay and fastest processing in the industry. The industry standard, according to the Widex audiologist who performed my husband's remote fitting, is 5.8 milliseconds. That's a really noticeable difference in sound quality for the user, and eliminates that "tinny" and artificial sound that hearing aid users commonly complain about.
Having worked as an on-air radio disc jockey for more than 20 years, my husband is very familiar with audio processing delays, and he was extremely impressed by the Widex PureSound programming that nearly eliminates that delay and distortion.
"This feels like stepping into the future," my husband, Ben Stomberg, said during the fitting, when the audiologist first introduced him to that ZeroDelay Accelerator via the PureSound program setting.
'It doesn't sound like you're hearing through a hearing device, it sounds like your ears have improved'
Despite the cable length being a bit too short for his ears, my husband says the devices felt comfortable in his ears, and didn't take any time at all to get used to wearing. He credits his radio career for that in part, because he has become so accustomed to using ear buds and headphones. He also credited the Widex PureSound with ZeroDelay Accelerator technology.
"It's just instantaneous. It sounds like you're hearing better, it doesn't sound like you're hearing through a hearing device, it sounds like your ears have improved," he said. "And I honestly kind of feel like my ears have improved. I feel like even when the devices are out, I'm hearing better."
The audiologist we saw last year told us is that Ben is right on the verge of losing certain sounds that will eventually make it impossible to hear certain words in everyday conversation. He now wonders if the Widex Moment hearing aids have actually helped delay that loss to some degree.
My husband also pointed out that the wagon-wheel design of the Widex domes, or tips, made a significant difference in the sound quality because it enabled air movement through his ear canal, rather than making his ears feel blocked.
By far the best part of my husband's experience using the Widex Moment hearing aids came from the PureSound program setting.
Throughout the demo period, he did try to experiment with the other device settings through the accompanying app, but found himself always coming back to PureSound. The exception to that is if he was on a phone call or listening to the audio of a video online, in which case the devices automatically switched to a streaming setting, so that the audio would stream directly from his iPhone to the hearing aids. The Universal setting, shown below, is intended as an all-around program for multiple environments. My husband did not use this mode much, as he preferred the faster processing of PureSound.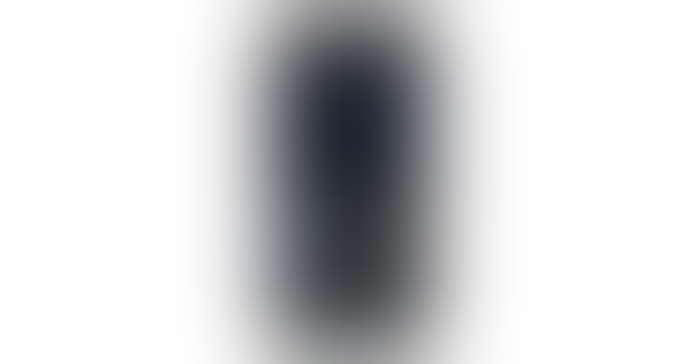 The processing isn't quite as fast in those situations, but he said it was still pretty close. Talking on the phone with these devices is like being in the same room as the person you're talking to, he said.
As an avid fan of music, my husband has often voiced his concerns that he's not able to enjoy music the way he once did because of his hearing loss. In the past year or so he has been using noise-canceling headphones that have helped with that, so I asked him how the Widex Moment hearing aids compared to listening to music through his headphones.
"These are the opposite of noise cancelling," he said. "This is the idea that you should be able to hear everything that's going on in the room while you're listening to whatever it is, so that wasn't appealing to me. When I want to listen to music, or if I want to watch a show where I'm paying attention to dialogue, I'd still rather put on my noise-cancelling headphones."
That said, my husband did appreciate the fact that the Widex Moment app does allow you to fine-tune the equalization, it's just not the same listening experience he gets with his headphones. He also enjoyed the streaming aspect for incidental listening, such as when he's scrolling social media and wants to watch a video.
One nitpicky complaint my husband had while using the Widex Moment hearing aids is that when he scrolled social media the hearing aids had a tendency to switch settings because the devices were trying to anticipate his listening intent. So, even if he just scrolled past a video or audio file that he didn't have any intention of listening to, the hearing aids tried to switch back and forth between settings.
"Sometimes that makes a lot of clicks and beeps, or even a little feedback, because it's trying to go from setting to setting," he said. "As much as I appreciate what they're trying to do, which is to make the devices as intuitive as possible, in situations like that it's almost too intuitive."
The idea of going back to life without hearing aids is a little scary. Our son has a tendancy to mumble when he speaks, and my father-in-law recently suffered a stroke, which has affected his speech. Without these hearing aids, my husband probably wouldn't have been able to understand his father at all this past month.
"Not being able to hear my dad or my son is terrifying," he admitted.
The hearing aids also improved his ability to understand customers and colleagues in his current work environment, and he's not looking forward to going back to working without them.
There is still a bit of a sticker shock, but it's not as bad as we expected
Because of how much the Widex Moment hearing aids improved my husband's quality of life, and because of how much more advanced they seem compared to other hearing aids we've researched, I was almost afraid to ask about the price.
The company told me that a Widex Moment hearing aid ranges anywhere from $1,500 to $3,500 based on the discretion of the hearing care professional and the region of the user. The services these hearing professionals provide are extensive, the company noted, as they include the initial consultation, the audiogram, the fitting, the creation of bespoke programs, follow-up fittings and tunings to ensure effective performance, follow-up remote consultations via the Widex app, and more.
That price is per device, not per pair. Still, that's comparable to what we've been quoted in the past for another brand of hearing aids, if not better.
According to the American Speech-Language-Hearing Association, the following states require insurance to cover hearing aids for everyone: Arkansas, Connecticut, Illinois, New Hampshire, and Rhode Island. That's good news for us, as we live in Illinois, and something that we will be sure to investigate further.
Also, Medicare and Medicaid does cover hearing aids in many states. Some private health plans have add-ons that cover hearing aids, and specialty hearing aid insurance is becoming more common in the marketplace, a Widex representative told me.
It's been over a year since my husband first had his hearing evaluated by an audiologist, and cost has definitely been the biggest hurdle for us in terms of getting him hearing aids. Having had the opportunity to demo the Widex Moment hearing aids, however, the need for hearing aids seems much more imperative than before.
"The technology is outstanding," he said. "I think most people in my situation, whether you had hearing aids already, or you were dragging your feet about hearing aids, if you heard what PureSound sounds like, it would make up your mind pretty quickly as to whether it was worth the investment or not. It's dramatically different than what I expected it to be. It's far superior."
Sign up for the QMED & MD+DI Daily newsletter.
You May Also Like
---