Failure Isn't an Option
Failure Isn't an Option
In today's world of manufacturing, companies are looking for less expensive ways to make products smaller and faster. Although this is the case for OEMs that integrate printed circuit boards (PCBs) into their products, a required standard of quality keeps medical device OEMs highly discerning. OEMs seek strong relationships with their electronic manufacturing service (EMS) providers and expect the highest levels of reliability and repeatability throughout the manufacturing process and beyond.
In today's world of manufacturing, companies are looking for less expensive ways to make products smaller and faster. Although this is the case for OEMs that integrate printed circuit boards (PCBs) into their products, a required standard of quality keeps medical device OEMs highly discerning. OEMs seek strong relationships with their electronic manufacturing service (EMS) providers and expect the highest levels of reliability and repeatability throughout the manufacturing process and beyond. 
In addition to expecting the highest quality of reliability and repeatability, OEMs are challenging their PCB suppliers to fit more electronics into a small amount of space.
PCBs and flexible circuits are used in critical Class III devices such as electrostimulators, cardiovascular devices, and neurostimulators for pain management. For this reason, companies cannot afford for their products to fail in the field, because this could mean death. "When dealing with a Class III implantable or an external device company in the medical industry, you have to know what you're getting yourself into," says Rich Fitzgerald, COO of Qual-Pro Corp. (Gardena, CA). "It's not just an ISO certification; it comes down to understanding what the medical industry requires of you and what your responsibility as an EMS partner is in that process."
As products become smaller and more complex, OEMs want to use as much space as possible on a PCB, and suppliers are answering this need with manufacturing processes that allow them to increase the number of functions on their PCBs. And while manufacturing capabilities are extremely important, OEMs also want to build trust and have an open line of communication with their partners. Many companies look for one-stop shops that can fulfill their needs from the start of the design process through packaging PCBs. As the need for very high quality remains paramount, some domestic companies choose to work solely with suppliers close to home. 
Manufacturing Near or Far
"As far as outsourcing, the major difference is that here in North America, we create things; we invent things; we develop things. We don't just build them," says Jim Greene, vice president of LPKF Laser & Electronics (Tualatin, OR). "In Asia, the converse is more accurate. They're less innovative, but they certainly produce."
Protecting intellectual property can play a role when companies make a decision of whether to outsource PCB manufacturing.  "Knowing what we know about copyright infringements and patents and how they're handled, particularly in China, you just don't see high-end, high-value medical devices being manufactured over there, in my experience," says Greene. "That's particularly [true] to the electronics [industry]."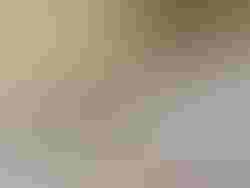 Employees at Cirtronics Corp. work on surface mount technology manufacturing. 
Although cost cutting is important in any industry, medical device companies are more prepared and willing to pay for expensive equipment and invest in skilled personnel to operate machines. "These devices are so expensive that production in the United States can many times be justified," says Greene. "I would say that is a key to when and why something is produced here or [in Asia]." 
Sophisticated requirements can also affect an OEM's manufacturing decisions. "Offshoring isn't an option for many of our customers. Because their products are critical, moving [manufacturing] would be cost prohibitive, and potential reliability and repeatability concerns arise," says Fitzgerald. "Keeping the point of sale in the United States is a big deal to a lot of folks right now." Lean manufacturing, quality manufacturing with return levels of parts per million, and efficient automation are essential to medical OEMs. 
Despite the competitive environment created by low-cost manufacturing in Asia, suppliers don't necessarily see the region as a threat to manufacturing in the United States. Bob Burns, national sales and marketing manager of Printed Circuits Inc. (Minneapolis), says that although companies in China and Taiwan directly compete with his company's flexible and rigid flex circuit products, he isn't concerned about competition, because the product value from Asia and the level of trust isn't the same as in the United States. "[China and Taiwan] will undercut our price by 20–30%, but there's a difference in quality," he says. "You can find a good rigid flex board [supplier] in China, if you're willing to invest the time and effort. However, you can find a lot of people who say they do it, and they really don't."
Some companies are pulling back on outsourcing their PCB manufacturing abroad, because quality and reliability are vital. "I think the communication gaps are difficult, especially if you're outsourcing overseas," says Ted Dangelmayer, president and CEO of Dangelmayer Associates LLC (Gloucester, MA). "It's very difficult to communicate when the research and development is halfway around the world, in many cases. If you do it yourself, you know exactly what is taking place. The complexities of manufacturing sometimes are underappreciated." In addition, he says, some OEMs simply don't have the volume requirements that would make production overseas a profitable choice, especially considering the potential risk for delays in manufacturing. 
Greene is also seeing a movement among major OEMs toward purchasing capital equipment and producing devices themselves in the United States. "They're not going to design something and have it built in China, particularly for their high-value products," says Greene, adding that he's seen this trend for a while and expects it to continue. "At least for the high-end, high-value medical devices, I think they still have a home here in North America." 
Conversely, Burns thinks OEMs are becoming idea centers that are developing the product concepts and then contracting the manufacturing. "I see contract manufacturers moving into the design side of the business so they can be a one-stop shop," he says.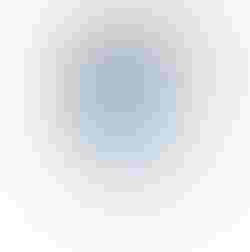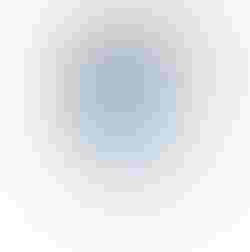 This production-volume laser system, manufactured by LPKF, is designed to cut precise openings in polymide coverlayer foils and to cut flex circuits, providing flexibility, reliability, and high precision.
However, for the North America-based companies that choose to outsource EMS, Greene thinks they will seek suppliers within North America instead of going overseas to Asia. Part of this local trend can be attributed to an aggressive R&D strategy for technologies to move through production quickly in order to push sales and marketing efforts. 
"As we know, with any high-tech device, by the time one is released for the market, the engineering group is working on the next generation that will be out in 18 months," says Greene. "The turnaround for products in the medical industry isn't quite like a cell phone. Projects can be fairly low quantity, high value, and I would say that's something they're going to continue to keep close to their vest."
Relationships: The Total Package
Customers are putting more emphasis on their EMS partners and continue to push more responsibility of the supply chain, process controls, and reliability and repeatability on their EMS partners. Their concerns typically arise from ensuring that there are no errors in the field, especially since many PCB suppliers are involved in manufacturing components for critical devices, according to Fitzgerald. Customers also look for a long-term history of success before choosing an EMS partner. 
As more supply-chain providers tasks are placed on EMS, being able to provide a full range of services has become an important element for success in PCB manufacturing. "For instance, if a customer was to come to you and wanted [you] to build a PCB, in most cases, EMS providers do exactly what the customer asks and not more," says Fitzgerald. In contrast, if a company builds a PCB for a customer and provides advice related to the design and manufacturing process, there is more assurance that repeatability and reliability as well as process controls needs are met. 
As a result, suppliers that form relationships with customers through offering a complete range of services form solid partnerships and build trust. "The [PCB] industry is continuing to grow, and it lends itself to U.S.-based contract manufacturers," says Paula Papineau, head of sales and marketing at Cirtronics Corp. (Milford, NH). "We are experiencing more of a comfort level from OEMs that are looking for more value-added services versus just the board-level electronics. The technology is keeping pace with the rest of the high-tech market segments."
Having strong relationships can be a major key to success in PCB manufacturing, and many suppliers stress the importance of collaborating with customers from the beginning of the process. "When designers work in isolation and they get done eight months later, take their design and say, 'ok now quote this and build this,' that never seems to work well with rigid flex [circuits]," says Burns. Since a typical sales cycle at his company is more than a year, Burns starts a discussion with customers very early to help them design a board. He estimates that a year usually passes before his company will see an order.
A complex device such as a cochlear implant integrates a rigid flex circuit. Photo courtesy of Cochlear Ltd.
Teamwork is even more important at Burns's company, which specializes in flexible printed circuits, as opposed to traditional PCBs. Oftentimes, he says, companies that have no experience with flex boards will apply hard board design methods to flexible or rigid flex boards. Manufacturing requirements for rigid flex boards are different, because they must bend and fold to fit into a 3-D space, whereas traditional PCBs are 2-D. "If [OEMs] spend six or eight months designing a board without [a flex board expert's]input, they end up coming in with a board that sometimes is not possible to manufacture," says Burns. "It will be very difficult. We have to tell them things that they might not want to hear, but in the end, it's what is good for them."
Flexible and rigid flex circuits eliminate connectors to produce a reliable packaging medium, because there's no connection between the hard boards or flex cables between the hard boards that go through the connectors. They are also designed to withstand vibration and impact without failing and enable designers to fit more electronics into a small package. Medical devices that use flexible and rigid flex circuits include pacemakers, insulin pumps, and hearing implants. Emerging technologies include artificial sight and nerve implants that have the potential to restore walking or the use of hands.
According to Burns, cost is the main drawback from using these types of circuits. He estimates that flexible and rigid flex circuits tend to cost about seven times more than traditional hard boards, because the materials are much more expensive. However, despite the economic downturn, Burns hasn't seen a drop in discussions and opportunities regarding flexible and rigid flex circuit manufacturing. 
Maximizing Real Estate
As with many areas of medical device manufacturing, PCBs are becoming smaller. "Customers are putting much more real estate on a smaller product in order to create cost reductions for themselves," says Fitzgerald. "We have the capability of going to the lowest geometries in our surface-mount technologies and testing capabilities. We're staying with the trends in the marketplace."
OEMs are also pushing the boundaries of flexible and rigid flex circuit manufacturing capabilities, which keeps the suppliers on their toes. "They're trying constantly to do more functionality with more components in less space, and smaller and lighter packaging, with high reliability," says Burns, using an example of a customer that is creating an implantable replacement for nerves. The device is about the diameter of the lead inside of a pencil, half of which is a battery. "It rolls up into this tiny [device], and they want circuitry to be inside that, [with] four layers of circuitry inside. It's incredible and amazing stuff, but it challenges our capabilities."
Laser depaneling is one process that allows manufacturers to make the most of the space on a circuit board. Greene identifies it as a growing trend for cutting electronics for medical devices. For example, if a company is making a defibrillator using a small, flexible circuit, it will need to maximize the real estate on the circuit board by pushing the electronic components to the edge of the board. 
"As we get devices smaller and components are farther to the edge [of the board], those mechanical methods of singulation, or depaneling, are becoming less desirable," says Greene. "Using a laser, particularly in the manufacturing of electronics, is beneficial, because there's no mechanical stress. There's no spinning router bit; there are no die presses punching down on your boards." With laser depaneling, manufacturers can position components to the edge of the board outline and not damage them by cutting with a laser. Traditional methods of cutting several large circuits on one board include die-cutting or mechanical routing.
Staying on Track
There are a lot of components that go onto a printed circuit, and with the critical nature of the end-user devices, tracking is a vital part of the process. "In the medical industry, there are three types of manufacturing capabilities [related to EMS products]. There's the disposable business, external electronics, and the implantable business," says Fitzgerald. "Although the manufacturing processes are tightly controlled in the medical industry, there's a major difference in terms of external and implantable. The best of the best typically focus on the implantable side, because the process controls are much more stringent—the reliability and repeatability has to be impeccable, because implantable [devices] are invasive and have to save lives." With lot control essential at the component level, traceability is critical, but remains a challenge for EMS suppliers attempting to enter into this market segment.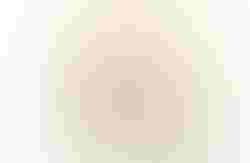 Using flexible or rigid flex circuits enables manufacturers to create very complex designs in a small amount of space. Photo courtesy of Cochlear Ltd.
For example, if a surgically implanted defibrillator fails, the manufacturer will want to trace back to exactly how the device was made, and when and where it was manufactured. Sequential serial numbering is essential for tracing components, and each board has its own number. Whenever a laser works on the circuit board, it reads the number and writes information relevant to the process into a database log file. 
"It sounds relatively easy. However, the big challenge in the manufacturing process is that you've got cameras and vision systems that are physically reading a bar code, data matrix, or serial number and then taking the data of whatever the equipment is doing, and making a log file of its actions and storing that somewhere so that any time that board is scanned, the bar code or serial number is read," says Greene. The process provides a complete history of the board. 
"Traceability is huge, but it isn't always easy for manufacturers, the capital equipment manufacturers, who have the task of reading this data, writing, tracking, or deciding not to cut the board," says Greene. Some suppliers have the advantage of using an in-house team that handles the traceability challenge with their own software that can be tailored to meet a customer's needs. 
Conclusion
With the emergence of new technology concepts, OEMs will continue to push the boundaries of design. The implementation of new designs into end-user products is happening at a rapid pace, and companies are striving to make more devices available to a growing and more active aging population. This evolution will require that OEMs maintain solid relationships with printed circuit suppliers that strive to keep a competitive edge through innovative manufacturing methods and the close management of their supply chains to meet customer demands. There is no doubt that, with strong partnerships, both parties will be up for the challenge. 
Maria Fontanazza is senior associate editor of MD+DI.
Sign up for the QMED & MD+DI Daily newsletter.
You May Also Like
---