Evonik Introduces 3D-Printable Osteoconductive Implant Material 46559
Evonik Introduces 3D-Printable Osteoconductive Implant Material
The PEEK-based filament improves fusion between the bone and implant.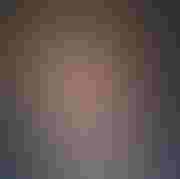 Following its recent introduction of VESTAKEEP iC 4800 in its Fusion product line, Evonik is adding a version of the osteoconductive PEEK material to its 3D-printing portfolio. The VESTAKEEP iC4800 3DF PEEK filament improves fusion between the bone and implant, and can be processed using common extrusion-based 3D printing technologies. Evonik will present the new product for the first time at AAOS, the annual meeting of orthopedic surgeons in Chicago starting on March 22, 2022.
Part of its Fusion product line launched in 2020, the high-performance, biocompatible polymer features biostability as well as improved osteoconductive properties, said Evonik. Those properties were enhanced through the use of a functional additive, biphasic calcium phosphate (BCP). The BCP additive allows bone cells to adhere to implants more quickly, thus positively influencing osteointegration between the bone and implant. In turn, this accelerates bone fusion and, thus, patient recovery, said Evonik.
VESTAKEEP iC4800 3DF was developed for use with fused filament fabrication (FFF) technology. With a diameter of 1.75 mm, the PEEK filament in natural color is wound onto 250- or 500-gram spools that can be used directly in standard FFF 3D printers for PEEK materials. Evonik reports that tests carried out on various 3D printers as well as customer feedback confirm the processability of the new filament.
VESTAKEEP iC4800 3DF has been designed such that the functional additives are placed directly on the surface of the 3D-printed implant, eliminating additional post-processing steps.
The medical technology sector is ideally suited to showcase the advantages of 3D printing, particularly when it comes to producing patient-specific devices and providing engineers with unprecedented design freedom, said Marc Knebel, Head of Medical Systems at Evonik. "Since the product launch of the first PEEK filament a good three years ago, we have been expanding the possibilities of modern medical technology in the individual treatment of patients using additive manufacturing by constantly developing new innovative biomaterials," said Knebel.
Evonik offers an extensive portfolio of 3D-printable biomaterials that can be used to manufacture medical device parts designed for temporary and permanent body contact. In addition to VESTAKEEP i4 3DF and VESTAKEEP Care M40 3DF, the portfolio includes the RESOMER line of bioresorbable filaments, powders, and granules for implantable medical devices.
Sign up for the QMED & MD+DI Daily newsletter.
You May Also Like
---