3-D Printing Is Not Just Cool, It's Cost Effective Too
3-D Printing Is Not Just Cool, It's Cost Effective Too
The flexibility that 3-D printing affords medical manufacturers in the design and early production phases is unbeatable.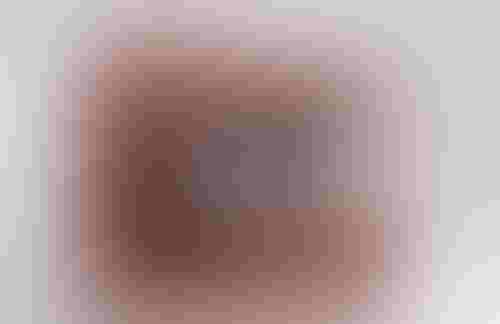 3-D printing has made waves in the healthcare field recently.
You have the 20-year-old engineering student in Nairobi who made an infant vein finder using a MakerBot 3-D printer to aid in doctors' administering intravenous fluids to an infant, which is a daunting task. Then there is Oxford Performance Materials' 3-D printed cranial and facial implants - both FDA-approved - and the former was used to replace 75% of a patient's skull.
But with rapid advances in technology which has lowered the price of 3-D printing, the technology can be very cost-effective too, especially in the prototype phase and even doing small manufacturing runs. That's according to professionals at RedEye and Solid Concepts, which are part of the family of 3-D printer maker Stratasys.
"3-D printing gives you the freedom to redesign while in production," said Jeff Hanson, director, global manufacturing network, said at the Medical Design &Manufacturing (MD&M) Minneapolis Conference and Showcase in late October. "It's huge."
As an example, Hanson pointed to Ablation Frontiers, a company that made radio frequency devices to treat atrial fibrillation that Medtronic acquired in 2009. Back in early 2006, Ablation Frontiers was looking to develop product for clinical trials and then launch the products at the MD&M East show in New York.
They approached RedEye in February.
"They were looking for a certain type of material and we had it," Hanson recalled. "They said, 'We have submitted our design to tooling but we would like to do some prototypes to understand what we might run into before we receive the first articles from tooling.' "
RedEye complied and made some prototypes. Based on that the company went to their injection molding company with some design changes and to RedEye as well, asking both what the change would cost.
"We said, 'Nothing. Just give us the revision and we'll start printing another 25.' " he said. 
The tooler on the other hand replied that the design change would cost $3,500 and create a four-week delay.
Hanson said RedEye professionals were able to convince the team at Ablation Frontiers to 3-D print 300 products they needed for the clinical trial instead of wait for tooling. Further design changes were suggested by doctors who used the initial devices. 
"At about the fourth [design iteration], they stopped sending it back to tooling because they made a decision to go all the way to first customer shipping and then have it manufactured [traditionally], Hanson said.
Because of that decision, Ablation Frontiers didn't break the production budget [the tooler had said that a faster delivery with design changes would cost $10,000] and were able to launch the product in June as planned. 
For startups like Ablation Frontiers, delays and extra costs are naturally anathema. But even for large companies, the rigidity of traditional manufacturing in the early design and production phase is difficult.
"It's not the $10,000, it's the delay," said Gayle McEnroe, regional account manager for Solid Concepts, an additive and custom manufacturing service provider that Stratasys bought earlier this year. "Everything else is ready but now you have this one plastic housing that is holding up the whole, entire show."
McEnroe added that with 3-D printing, medical device makers can get inventory in small batches instead of many thousand parts or products all at the same time.
"One of the things that I have found is that some of the forecasts are difficult to manage for a medical company," she said. "So yes, they may be interested in cost reduction on a parts basis."
While the advantages of 3-D printing are undeniable, it has one major limitation: The technology doesn't scale very well. Take Mimo, a company that makes smart baby monitors. Initially, it 3-D printed its products, but when Babies R Us came calling with a several-thousand offer, the technology couldn't keep up and the company turned to traditional injection-molded manufacturing, according to the Wall Street Journal.
But Hanson and McEnroe are unfazed by the current limitations. 
"Additive is less than 10 years old and we are already asking about scalability," Hanson said. "I believe that in less than 10 years of additive manufacturing, you are going to see an adoption that took 50 years for injection molding."
-- Arundhati Parmar is senior editor, MD+DI 
Sign up for the QMED & MD+DI Daily newsletter.
You May Also Like
---