Quality Spending Increasing in Medtech
Quality Spending Increasing in Medtech
Medical device companies are spending more on quality functions, as a result of regulations, compliance, and acquisitions.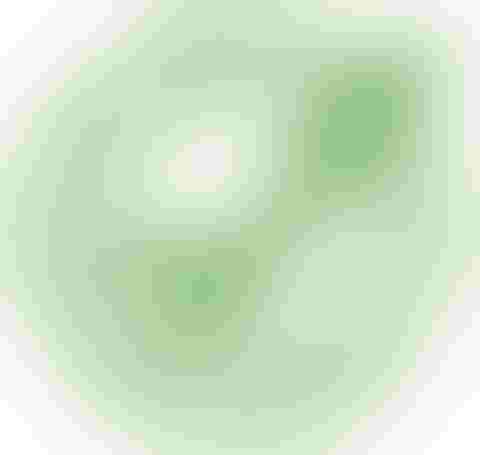 Marie Thibault
Spending on quality functions at medical device companies has increased over the past three years, according to the results of a recent survey. What's more, one-fourth of the executives surveyed pointed to compliance and regulations as a main impetus for higher spending.
These were the findings from a survey on medical device quality trends conducted by Best Practices, LLC, a benchmarking research and management consulting firm. "Benchmarking Medical Device Quality 2014-15: Managing Cost While Ensuring Quality & Safety" analyzed responses from executives at 21 medical device companies, including 11 firms with over $2 billion in U.S. medical device revenue that made up the "Large Company Segment" (LCS). Some of the companies represented include Boston Scientific, Edwards Lifesciences, GE Healthcare, and Medtronic, as well as smaller companies like Endologix and Invacare.
On average, total medical device sales at these companies was $5.7 billion, with quality spending representing 3% of this at $125 million. At the LCS companies, quality spend was a lower proportion of revenue, at 2.12%. The survey explains that quality functions include a large swath of activities, including document control, training, inspections, Medical Device Reporting, field actions, quality engineering, design assurance, and mergers and acquisitions due diligence and integration.
Top factors impacting an increase in quality spending include internal politics, large corporate acquisitions, warnings letters, and new global regulations. On the other side of the equation, factors that led to reduced quality spending included less variation in manufacturing processes and proactive regulatory affairs.
Actual responses from the surveyed executivies cited regulations like 21CFR Part 4—FDA's final rule on current good manufacturing practice requirements for combination products— as well as the European Union's Regulation on Registration, Evaluation, Authorisation, and Restriction of Chemicals (REACH), and the Restriction of Hazardous Substances Directive (RoHS), as well as emerging standards/regulatory requirements.
The quality budget for these companies was split almost equally among four categories: Inspection/Production (27%), Non-Conforming Activities (22%), Product Support (22%), and Compliance (20%). On average, Inspection/Production won a slightly larger piece of the quality budget pie overall (27%), and is an even larger share (32% of the budget) at LCS companies.
However, the allocated budget for Product Support activities is expected to increase within the next two years at almost half of the surveyed companies. The executives expect to see flat or declining spend for the other Quality categories, and more than one-third (36%) of the companies expect spend on Non-Conforming Activities to decrease within the next two years.
At the companies surveyed, there were an average 4.6 acquisitions closed during the past three years, with the LCS group unsurprisingly reporting a higher median of 6.6 acquisitions. At least one of these large companies reported 25 acquisitions in the last three years.
Interestingly, at the 21 companies, just over half of the acquired facilities (53%) had been fully integrated with the parent company's corporate quality standards. The other 47% of acquisitions function as stand-alone or partially integrated entities. However, the executives said they plan to eventually increase this integration rate to a much-higher 82%.
Companies seem to be prioritizing a move toward migrating their quality systems from a hybrid model to one single global system. The majority of the companies surveyed use a hybrid quality system model, with several local systems. Currently, just 32% of the overall group and only 22% of the LCS group have a single global quality system model. In the future, this is expected to increase to 44% of both the overall group and the LCS group having a single global system.
Marie Thibault is the associate editor at MD+DI. Reach her at [email protected] and on Twitter @medtechmarie. 
[Image courtesy of STUART MILES/FREEDIGITALPHOTOS.NET]
Sign up for the QMED & MD+DI Daily newsletter.
You May Also Like
---