Study Says Morcellation is More Cost-Effective Despite Cancer Risk
Study Says Morcellation is More Cost-Effective Despite Cancer Risk
New research finds a hysterectomy performed with morcellation, a controversial procedure linked to a higher risk of cancer, is more cost-effective than non-morcellation hysterectomy—raising the issue of medical ethics.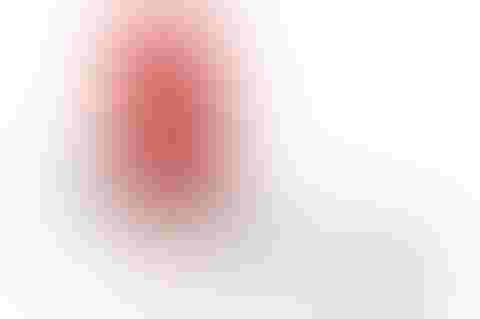 Marie Thibault
A study published recently in The Journal of Minimally Invasive Gynecology argues that a controversial surgical procedure that is no longer used in several hospitals is more cost-effective than alternatives. The research highlights the sometimes opposing factors hospitals consider when treating patients: medical risks and financial costs.
It's the latest chapter in the debate over laparoscopic power morcellation, a procedure used to perform minimally invasive hysterectomies. The procedure uses morcellators, which cut up tissue to make it easier to remove large amounts of tissue through a small incision, but which are also blamed for having the potential to spread and seed rare uterine cancers.
A group from Northwestern University Feinberg School of Medicine authored the journal article, "A Cost-Effectiveness Analysis Of Morcellation Hysterectomy For Fibroids," in order "to estimate the cost-effectiveness of eliminating morcellation in the surgical treatment of leimyomas from a surgical perspective."
According to the study results, non-morcellation hysterectomy using a laparotomy cost more than morcellation hysterectomy—$30,359.92 versus $20,853.15—while resulting in slightly more quality-adjusted life years (QALYs) (21.284 versus 21.280). The authors write that this points to an incremental cost-effectiveness ratio (ICER) for using non-morcellation hysterectomy of $2,184,172 per QALY. ICER is calculated by dividing the difference in cost by the difference in benefit or QALYs.
The analysis found that the major factors causing the difference in cost are prolonged hospitalizations and the costs to patients for spending a longer time away from work. The authors conclude, "Eliminating morcellation hysterectomy as a treatment for fibroids is not cost-effective under a wide variety of probability and cost assumptions. Performing laparotomy for all patients who might otherwise be candidates for morcellation hysterectomy is a costly policy from a societal perspective."
A prominent activist who has worked to ban morcellation argues that putting a price on the lives of women who were diagnosed with cancer after a morcellation hysterectomy is unethical. Dr. Hooman Noorchashm and his wife, Dr. Amy Reed, have campaigned against morcellators since Reed had a morcellation hysterectomy in late 2013 and found out soon after that she had advanced stage uterine sarcoma.
"Basically, this is…making a financial argument to justify something…that places the lives of the minority subset of women in deadly harm's way. That is ethically blind," says Noorchashm.
In an opinion piece penned for Philly.com, Noorchashm and Reed wrote of the Northwestern study, "in our day, the principles of medical ethics are being easily overridden by the corporate need for revenue, by the need for streamlined practice volume and by liability managers."
The corresponding author for the study did not respond immediately to a request for comment.
One key issue in the morcellator debate has been how common undetected gynecological cancers really are. Before the issue was brought to light, undetected uterine sarcoma and leiomyosarcoma was thought to be rare. An FDA safety communication published in November 2014 found that a review of data pointed to a "prevalence of unsuspected uterine sarcoma in patients undergoing hysterectomy or myomectomy for presumed benign leiomyoma is 1 in 352 and the prevalence of unsuspected uterine leiomyosarcoma is 1 in 498." This is much more common than previously thought, though not everyone has accepted this higher prevalence.
The JMIG research points out that even if the analysis takes into account an incidence rate of occult sarcoma double the rate seen in medical literature, the ICER for non-morcellation hysterectomy is $644,393.30.
Morcellators have fallen out of favor over the last year. FDA has published safety communications on the devices and Johnson & Johnson issued a voluntary recall of its power morcellators in July 2014. A few major health insurers, including Highmark and United Healthcare, have said they will not cover use of the laparoscopic power morcellators during hysterectomies, and some health systems and hospital chains have stopped using the devices.
Still, Noorchashm tells MD+DI that nothing short of a complete ban on morcellators will be sufficient for patient safety.
Marie Thibault is the associate editor at MD+DI. Reach her at [email protected] and on Twitter @medtechmarie. 
[Image courtesy of HYWARDS/FREEDIGITALPHOTOS.NET]
Sign up for the QMED & MD+DI Daily newsletter.
You May Also Like
---