What Does the "Uber Effect" Mean for the Medical Industry?
What Does the "Uber Effect" Mean for the Medical Industry?
Healthcare is being transformed by another kind of medical technology—sharing Web sites.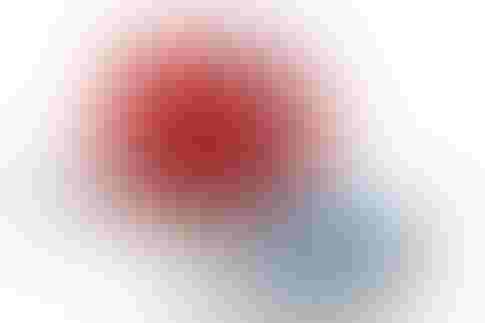 Healthcare is being transformed by another kind of medical technology—sharing Web sites.
Nigel Syrotuck
It seems like the word "sharing" might be defining my generation. Loaded with negative connotations, like online piracy and cyber bullying, as well as positives ones, like open source, the Cloud, and crowd funding, it is a multifaceted term that is prominent in our daily lives. More importantly, sharing is having a massive effect on our economy. Some of the world's highest valued companies run simply on connecting people to share amongst themselves, like Air BnB ($10 billion), Uber ($40 billion), and Kickstarter (up to $1 billion).
Whose Right Is It Anyway?
One key issue is the lack of regulation in these businesses. If I sign up for a ride share, my driver is not (typically) a licensed taxi driver. If I sign up for a weekend apartment rental, my room is not a hotel. This is causing a huge split in municipal legislation: some of these "sharing" businesses are banned, others encouraged. On one hand, it seems obvious that people should have the right to rent out their own condos, but you wouldn't normally license someone driving their friend to the airport, even if the driver is being compensated for gas money (though you might tax it). On the other hand, there's a reason these laws exist. Up until recently, it was clear that the common person did not have the right to charge people for rides around town for profit.
So what does this "Uber Effect" mean for the medical industry? Surely the same lack of regulation can't apply to healthcare . . . can it? The answer is simply yes, it absolutely can. Let's talk about how:
First Opinion—Text a Doctor for Free!
Perhaps the most interesting collision of sharing and healthcare is an app called First Opinion. Here you can text a doctor who will respond to your inquiry within 9 minutes, for free. By doctor, they mean "…a person who was trained as a medical doctor but who most likely is not licensed in your state or country." But hey, how cool is that—free medical information from people who can generally be considered experts. Unsurprisingly, this app has a disclaimer that reminds you that they are only giving information, not real advice. Of course, they reserve the right to "commercialize... the information you provide…"
Physician Sharing of Medical Information on WebMD
WebMD is an online resource that shares medical information to 150 million unique visitors per month, yet states in no uncertain terms that they "[do] not provide medical advice". Though this Web site—with a market capitalization of $1.7 billion—is edited by its 1,400 employees and does not allow consumer contributions, it is still an unregulated (though Utilization Review Accreditation Commission-approved) resource for medical information.
Public Sharing of Medical Information from the World's Largest Encyclopedia
The biggest source for medical information online (on a collaborative sharing Web site) is Wikipedia. This holy grail of information sharing is actually the #1 source for health information for doctors (scary, or reassuring?) and has been reported to be both good and bad by various sources. As an extension of this, Google now often displays Wikipedia information as a search result, without having to enter the actual Web site.
Other Web Sites
Some other sites are trying to make medical information sharing more prevalent, such as Ganfyd or askdrwiki, both of which only allow registered physicians to contribute, and others that allow the public to contribute. None of these are fully comprehensive or as easy to use as First Opinion, Wikipedia, or WebMD, in my view.
What Does the Future Hold?
It turns out putting together a good medical advice sharing Web site is a lot of work with a lot of hurdles. It seems that one of three things will happen: 1) the status quo will be maintained, with easy to read medical sites providing unguaranteed medical advice, 2) someone (such as the government) will step in and create a reliable, non-biased, up to date medical encyclopedia to reduce the strain on our medical system and prevent sub-par information from hurting the public, or 3) a tricorder will be invented and approved for use—unlikely!
I think that services like First Opinion and Web sites like WebMD are great, though it is important to understand their motivation and their disclaimers. I hope that one day soon we can take it a step further and make it all official, streamlining our burdened healthcare system and increasing access to information. As far as the word "sharing" defining my generation, maybe that's not so bad after all . . . it could have been YOLO or #swag instead.
Nigel Syrotuck is a mechanical engineer in product development at StarFish Medical who is happy to share his thoughts about medical devices with anyone who has got a little swag.
[Image courtesy of DAVID CASTILLO DOMINICI/FREEDIGITALPHOTOS.NET]
Sign up for the QMED & MD+DI Daily newsletter.
You May Also Like
---