Docs Want Convenient Educational Simulation, and It's Coming
Docs Want Convenient Educational Simulation, and It's Coming
These companies are pioneering simulation technology, offering convenient, personalized solutions that satisfy the tremendous demand among clinicians for realistic training content.
Greg Goth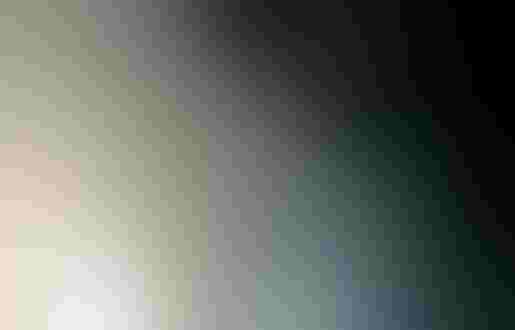 Veteran video game developer Sam Glassenberg stumbled onto an accidental gold mine just trying to help his anesthesiologist father.
Glassenberg, who calls himself the "black sheep" game developer in a family of physicians, used to putter around making medical simulations on request, and coincidentally found, or confirmed, a tremendous pent-up demand among clinicians for realistic training content.
"A couple years ago my Dad asked me to build him a simulation for his residents, and I threw it in the (Apple) App Store, basically because I didn't want to have to load it onto their iPads individually, and I didn't think about it again," Glassenberg said. "The next time I checked, it had an audience of 100,000 users. Efficacy studies showed it improved performance. Stanford Medical School pre-loaded it on their iPads. It got completely out of hand."
Given the evidence that his favor for his father actually had worldwide appeal, he founded Level EX in 2015 to bring the skills he brought to bear as an Emmy-winning game developer to medical training. The Chicago-based company just launched its first production app, Airway EX, which simulates airway surgeries recreated from real patient cases; it features elements such as nosebleeds, mucus secretion, and coughing spasms. When a user makes a mistake, the "body" on the screen lets them know it.
Level EX (pronounced "level x") is among the pioneers of simulation technology that bring convenience and personalization to medical training just when clinicians are clamoring for it. Industry analyst firm Decision Resources Group reported in its 2016 Taking the Pulse survey, while 18 percent of physicians had used virtual reality professionally, 60 percent were interested in using it for training or CME courses. And, according to DRG principal analyst Matthew Arnold, it isn't hard to ascertain where doctors want to see that technology--on their mobile devices.
"Almost half of doctors we surveyed use smartphones to access digital resources between patient consults and almost a quarter do during consults," Arnold said. "So mobile use is very high, and you can certainly imagine mobile delivery of content, virtual reality or otherwise, is going to have an audience."
Riding Moore's Law
Defining exactly if or when a simulation technology is "real VR" or not does not worry Glassenberg (Level EX technology can be used with a VR goggle such as the Oculus Rift or without). While certain scenarios do indeed favor full VR capabilities, the vast majority of cases can be adequately practiced on a flat screen, he said, "because if you think about endoscopic procedures, in most cases you are looking at it on a flat screen."
The important advance with mobile simulation platforms, he said, is their portability. The United States features only about 300 surgical simulation centers; for example, he said the nearest surgical simulation center to his home is two hours away, in Peoria, Ill. If his father wanted to try out a new device, he would have to spend half a day driving there. It's a business model strikingly similar to where video games were 30 years ago, when the newest games were all bound in big arcade machines.
Today, Glassenberg said, thanks to the continued march of Moore's Law, which holds that processing power doubles on the same-sized chip every two years or so, realistically engaging simulation platforms are now available in handheld devices. Level EX's revenue model derives from partnerships with device companies eager to have physicians train on simulations of their products; additionally, Glassenberg said Level EX is the only virtual surgery product for which physicians can earn CME credits.
Level EX is not alone in mining the demand for mobile simulation.
London, U.K.-based Touch Surgery, founded in 2013, claims to have a million users worldwide for its mobile platform, and recently signed a strategic partnership deal with Johnson & Johnson surgical device affiliate Ethicon.

Surrey, B.C., Canada-based Conquer Mobile, founded in 2009, developed PeriopSim to help train surgical nurses. The company says the product, currently part of a pilot program with the Association of Perioperative Nurses,  is in use at over 300 facilities across North America. The app recently won the small company and entrepreneurial "best in show' award at the International Meeting on Simulation in Healthcare (IMSH) Serious Games and Virtual Environments Showcase.
Eric Gantwerker, MD, Level EX's director of continuing medical education, said realistic simulation is becoming ever more critical, especially as health systems limit resident surgeons' access to real patients to limit potential liability.
"So, in order for people to train safely, I think having something in their hand that is self-paced is much better than what we have right now," Gantwerker said. "Anything we can do to put simulation in the palm of their hand and not have them in a simulator, I'm all for it."
Greg Goth is a freelance technology writer.
[Image courtesy of TAOTY/FREEDIGITALPHOTOS.NET]
Sign up for the QMED & MD+DI Daily newsletter.
You May Also Like
---