Stryker Works Out Kinks in MAKO Robotics Sales
Stryker Works Out Kinks in MAKO Robotics Sales
Stryker's bold acquisition of MAKO Surgical in 2013 may be finally bearing some fruit.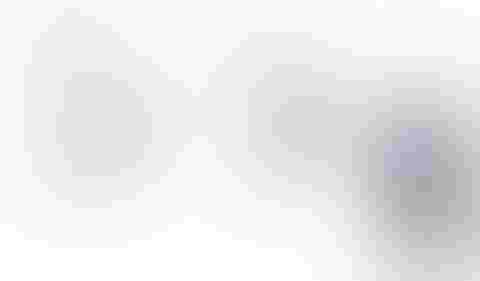 Stryker's bold acquisition of MAKO Surgical in 2013 may be finally bearing some fruit.
Arundhati Parmar
Stryker made a bold acquisition in 2013 when it bought MAKO Surgical for $1.65 billion betting on the fact that the future of orthopedics industry lay in robot-assisted surgery.  
The integration of the two company's sales teams was harder than expected.  While analysts were surprised and hopeful about the acquisition, the number of units sold disappointed both them and company management through most of 2014.  
Training and coordination of the sales teams were a particular challenge.
However, the Kalamazoo, Michigan orthopedics firm appears to be getting over the growing pains.
In the second-quarter earnings call Thursday, company executives talked about how 13 of MAKO's RIO robotics units were sold to hospitals worldwide, including two in Australia, a region that is key region to the company's hip and knee business. That's up from nine units sold in the first quarter.
"On MAKO we turned the corner really about the midpoint of last year and you've seen sustained improvement and I expect that to continue," Stryker's CEO Kevin Lobo, told analysts on the call, according to a transcript from Seeking Alpha.
He reiterated the belief that the FDA would clear its triathlon knee replacement device on the MAKO surgical platform sometime this year.
"Early integration challenges are seemingly abating and [Stryker] reiterated 2015 FDA Triathlon-on-MAKO knee approval," wrote Rick Wise, an analyst with Stifel, an investment bank, in a research note Friday.
Another analyst - Richard Newitter of Leerink Partners, a healthcare investment bank - described MAKO as a product around which momentum will continue to build.
Beginning in the third quarter, Stryker's hip implants will begin to be used on the robotic platform, explained Katherine Owen, Stryker vice president of investor relations, in the earnings call.
While MAKO sales showed improvement, Stryker performed very well in other aspects of its businesses as well. In the second quarter, it garnered $2.4 billion in revenue an increase of 2.9% in the same quarter as a year ago. Excluding legal costs related to recalls, adjusted earnings per share was $1.20, an 11.1% increase from $1.08 in the same period a year ago.
The results impressed one analyst enough to call out the superiority of Stryker compared to its orthopedics peers in the marketplace.
"On a constant currency basis, [Stryker] remains one of the strongest growers in our universe [of public orthopedics companies], and it has the pipeline and balance sheet power to sustain this growth," wrote Glenn Novarro, an analyst with RBC Capital Markets, in a research note Friday. 
Arundhati Parmar is senior editor at MD+DI. Reach her at [email protected] and on Twitter @aparmarbb
To learn more about medical devices and trends in the marketplace, attend the two-day MEDevice San Diego conference, September 1-2 
Sign up for the QMED & MD+DI Daily newsletter.
You May Also Like
---