Manufacturers May Want to Lease—Not Sell—Their Patented Medical Devices
Manufacturers May Want to Lease—Not Sell—Their Patented Medical Devices
A recent Supreme Court ruling in a case involving toner cartridges for printers is important for manufacturers of single-use medical devices. Here's why.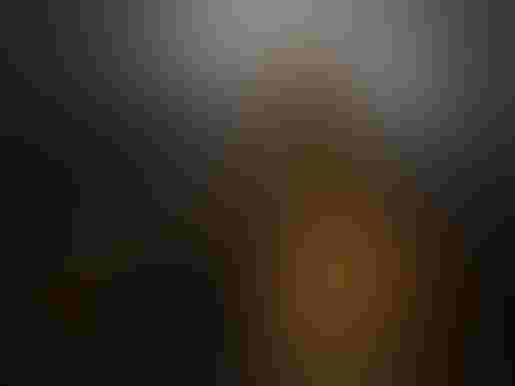 A recent Supreme Court ruling in a case involving toner cartridges for printers is important for manufacturers of single-use medical devices. Here's why.
Joseph Re and Paul Stewart
On May 30, 2017, the Supreme Court of the United States decided the case of Impression Products, Inc. v. Lexmark International, Inc. in a way that may cause many medical device manufacturers to reconsider how they distribute their patented products. The case held that a patent owner could not sue someone for patent infringement for refurbishing and reselling products that the patent owner had previously sold under a sales agreement that explicitly restricted refurbishing and reselling. This new rule could be particularly important for manufacturers of devices intended to be discarded after a single use.    
A patent generally allows its owner to prevent others from making, using, or selling patented products. The law has long been that, when a patent owner sells a product without restrictions, the buyer is free to use and resell that product. But sometimes patented products are sold where the buyer agrees not to resell that product or not to use it in certain ways. Those agreements are commonly used for medical devices, where manufacturers seek to ensure that patient safety is not compromised by the repeated use of single-use medical devices. For example, in a post-AIDS world, manufacturers try to make sure that contaminated products are never reused. But now the Supreme Court has held that when a purchaser violates a post-sale restriction on a patented product by selling it to a refurbisher, the patent owner may not sue the refurbisher or any other subsequent purchaser for patent infringement.
The Impression Products case involved the sale of toner cartridges for printers. The patent owner, Lexmark, sold toner cartridges covered by various patents. It gave purchasers of the cartridges a choice. They could purchase the cartridges at a discount if they agreed in writing to return or discard the cartridges when empty. Alternatively, they could pay full price for a cartridge that they could use and resell without restriction. Impression Products obtained empty discounted cartridges from end users, refilled them with toner, and then resold them. Lexmark sued Impression Products for patent infringement, complaining that Impression Products should not be permitted to refill or resell the discounted cartridges. 
The Supreme Court disagreed. The Court explained that the law has, since ancient times, been hostile toward any restrictions on an owner's use or sale of his own personal property.  For example, the owner of a car is free to resell it, regardless of the desires of the manufacturer. Single-use-only restrictions and other post-sale restrictions, the Court held, undermine the ancient right to use or sell personal property without restrictions. For this reason, the Court held, patent owners cannot use the patent laws to prevent owners of patented products from using or reselling those products as they please. The Supreme Court explained that, as a result of its decision, the owner of a car with many patented components will be able to resell that car regardless of the objections of the owners of the patents on the car's components. 
Though the Impression Products case arose in the context of toner cartridges, it should cause many medical device manufacturers to re-evaluate how they distribute their patented products. A medical device manufacturer who sells a patented product may no longer be able to use single-use-only restrictions or other post-sale restrictions to maintain patent claims against refurbishers. The sale frees the product from patent rights, preventing the patent owner from filing patent infringement suits against reusers and resellers of the product. However, several avenues seem to remain open to medical device manufacturers to enforce post-distribution restrictions.
First, the Supreme Court itself explained that any purchaser of a single-use-only device who reuses or resells that device may be sued by the manufacturer for breach of contract for violating the single-use-only agreement. This, however, may prove impractical for many patent owners who may be reluctant to sue their own customers.
Second, the law is well-settled that a reprocessor of patented products is entitled only to repair those products, not reconstruct them as if they manufactured them from scratch.  The line between permissible repair and impermissible reconstruction is not always clear. In general, however, if a reprocessor replaces many of the parts of a patented device such that it has effectively built a new patented device, it has impermissibly reconstructed the device and may be sued for patent infringement. Accordingly, those reprocessors could be liable for patent infringement.    
Third, and perhaps most importantly, the Supreme Court's decision in Impression Products was directed to sales of patented products. The Court's decision was based almost entirely upon the ancient right of a purchaser of personal property to use and resell that personal property as he pleases, without restrictions. The Court did not address the situation in which a patent owner leases, rents, or otherwise transfers possession of a medical device or other patented product, with an accompanying license merely to use the patented invention. In this circumstance, ownership of the patented product never passes to the customer. Thus, the Supreme Court's concerns about the right of an owner of personal property to use and resell that property without restrictions should be inapplicable, because the customer does not own the personal property.    
The important difference between a licensed user of a patented product and a purchaser of all rights is illustrated by returning to the analogy of cars used by the Supreme Court. Someone who rents a car from Hertz or Avis has no right to sell that car because ownership never passes to the renter. Under well-settled principles, if a renter nevertheless sold the car to a third party, Hertz or Avis could not only sue the thief for damages, but also recover the stolen car from the subsequent purchaser. Purchasers from a thief have no right to freely use stolen goods or to transfer those goods to others.
Someone who rents or otherwise obtains possession of a patented medical device under a license, rather than through a sale, stands in the same position as someone who rents a car containing patented components. Thus, manufacturers of patented medical devices should be able to rely upon the basic principles of law preventing the illegal sale of personal property, as well as patent law, to retain control over their patented products. However, they will need to structure their initial transfer of their patented products as leases or licenses to use, with appropriate restrictions to the license, and not as sales. The software and movie industries have been using this approach for many years to strengthen their ability to enforce copyrights in their copyrighted works. For manufacturers who implement this approach for patented products, the Impression Products decision should not be an obstacle to enforcing valid patent rights.
Joseph Re and Paul Stewart are partners in the Orange County office of Knobbe Martens.
[Image courtesy of ACTIVEDIA/PIXABAY]
Sign up for the QMED & MD+DI Daily newsletter.
You May Also Like
---