ISO 17025 Accreditation—What You Need to Know
ISO 17025 Accreditation—What You Need to Know
Learn what it takes to obtain the ISO 17025 laboratory accreditation from professionals who recently completed the process.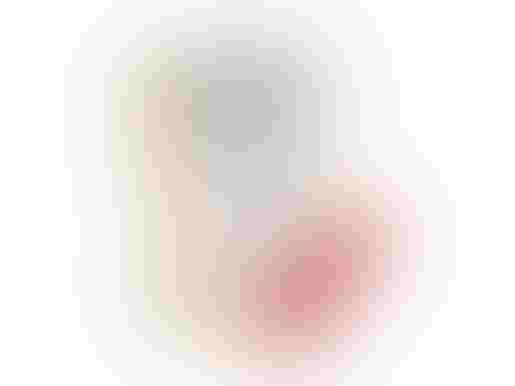 Learn what it takes to obtain the ISO 17025 laboratory accreditation from professionals who recently completed the process.
Gaetano (Tom) Rizzo, Donna Ventura, and John Lanzafame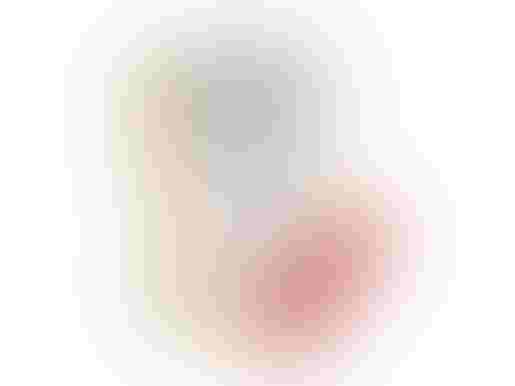 The ISO 17025 standard is a quality system standard specific to calibration and testing laboratories, demonstrating the capability, competence, and proficiency of the laboratory.  The standard does not prescribe how testing is to be performed, rather it requires implementation of a quality system to assure technical competence, valid results, and that the test methods employed provide results that are accurate, repeatable, timely, verifiable, and meet customer requirements. The standard contains five sections: Scope, Normative References, Terms and Definitions, Management Requirements, and Technical Requirements. Management requirements focus on the operation and effectiveness of the quality system of the laboratory. The technical requirements section contains the elements for accuracy, proficiency, and reliability of the tests and calibrations performed in the laboratory.
In 1978, the first international document on calibration and testing laboratories was published, ISO/IEC Guide 25. A second and third version were released in 1982 and 1990. ISO/IEC 17025 was first published in 1999 and expanded the references, terms and definitions. The most significant change was the addition of the Management Requirements and Technical Requirements sections which became more prescriptive in their requirements. The current version was published in 2005 and revision activity is currently in progress with publication slated for 2018, followed by a three year transition to full implementation of the revised standard. 
Learn more about "What You Need to Understand About Health Systems to Design Your Business and Product Strategy" at BIOMEDevice San Jose, December 7-8.
Laboratory accreditation is highly regarded by domestic and international customers as a testament of technical competence of the laboratory and its personnel. Many industries, such as the medical device industry, seek out accredited laboratories for testing services because it gives a high level of assurance of the accuracy and reliability of the test results. This is particularly important in the medical device industry as the data from ISO 17025 accredited testing laboratories is often used to support regulatory submissions worldwide. 
The process leading to accreditation can take up to 18-24 months, depending on whether a quality management system (QMS) exists or if one has to be developed from the ground up. A competent consultant who regularly works with the notified bodies or is an ISO 17025 assessor can be an invaluable resource throughout the process as he/she understands the standard and its proper application. A cross-functional team should also be put in place, including personnel from quality assurance, document control, operations/technical/laboratory, and laboratory management, as the resources from these areas and lab management will be needed to prioritize work for the operations/technical staff.
A copy of the standard should be obtained, and reviewed carefully to begin the process. Attending a training class with a certified instructor will help to explain the finer points of the standard. Once an accrediting body is chosen, attending a training session given by the accrediting body is also advisable to become more familiar with the accrediting body's specific requirements, which frequently go above and beyond the 17025 standard requirements. 
If a quality system does not currently exist in the organization, a good place to start building a 17025 compliant QMS is the Management Requirements section of the standard. This starting point gets executive management involved and more importantly, invested in the process. A competent consultant will be extremely helpful when tackling the Technical Requirements of the standard. If a QMS exists, then a thorough gap assessment should be performed. Detailed checklists to assist in performing this gap assessment can be found on accrediting body websites, along with other useful guidance documents.   
If an accrediting body has not already been selected, it should ideally be done early in the process. Scouring the websites of potential accrediting bodies will enable a comparison of the resources offered and the additional requirements above and beyond the 17025 standard requirements. These requirements should be carefully assessed as to what they mean to your organization. The accrediting body can supply cost and time estimates for the assessment process. It's important to ask a lot of questions regarding the preparation phase and initial assessment requirements before selecting an accrediting body. Once a decision is made and an application is submitted, they can be your partner in the process--you want to build a strong relationship with them. You may be required to submit procedures and test methods in support of your application so they can be reviewed. 
Since there is uncertainty associated with every test performed in a laboratory due to errors arising at the various stages of sampling, sample preparation, measurement, and data evaluation, uncertainty measurement or an "uncertainty budget" as it is also called, is a very important metric of the quality of a result or a test method. The Eurachem/Citac guide, Quantifying Uncertainty in Analytical Measurement, Third Edition (QUAM:2012.P1) and 2.3. CCIL Protocol for Estimating Measurement Uncertainty Using QC Data (Type A), Version 1.0 (June 23, 2003) provide detailed information on evaluating, calculating, and reporting uncertainty. Each quantitative test in the scope of accreditation must have an uncertainty budget calculated. Corrective action should be taken as appropriate in order to address uncertainty budgets which are outside of the specifications identified by the laboratory.
When your quality system documentation is in place, the accrediting body websites can provide important information and useful tools to help prepare for the internal assessment (audit). This audit is required to be completed prior to the initial accreditation assessment. A management review will also be required prior to the accreditation assessment. Any deficiencies from internal audits or issues discovered during management review should be addressed prior to the accreditation assessment.
A robust proficiency testing program will also be required and at least one test from one discipline included in the scope of accreditation needs to have a completed proficiency test at the time of the accrediting body on-site audit. Commercial proficiency testing programs must be used, if available. If a commercially available proficiency testing program does not exist for a test, the accrediting body must be petitioned to allow either internal proficiency testing or concurrent testing in conjunction with another laboratory. Proficiency testing is an ongoing long term commitment essential to upholding the standard, and to demonstrating the competence of the facility.
ISO 17025 accreditation is not equivalent to ISO 13485 certification. ISO 13485 certification, as well as ISO 9000 registration, ensures compliance to a specific quality system, typically for a manufacturing process. Although laboratories can work under these quality systems, ISO 17025 is specific for the laboratory setting. It ensures compliance to laboratory processes and focuses on trending, uncertainty and proficiency at a level beyond what is expected for compliance to the other standards. Each test is evaluated for accreditation. The ISO 17025 accreditation provides customers with a high level of certainty that the lab is meeting industry standards and regulatory requirements. While not a trivial exercise, laboratories that commit themselves to achieving this accreditation can provide their customers (business clients, regulatory agencies, etc.) a level of confidence that the data generated meet the highest of standards and technical rigor.
Gaetano (Tom) Rizzo is the quality and regulatory manager at iuvo BioScience. Iuvo BioScience operates a preclinical laboratory testing facility in Rush, NY and a sterilization facility in Erie, PA. The company recently announced it has obtained ISO 17025 accreditation.
Donna Ventura is director, toxicology and site leader at iuvo BioScience.
John Lanzafame specializes in business development for iuvo BioScience.
[Image courtesy of DAVID CASTILLO DOMINICI/FREEDIGITALPHOTOS.NET]
Sign up for the QMED & MD+DI Daily newsletter.
You May Also Like
---