Gene Tests for Opioid Response Gain Ground in Addiction Fight
Gene Tests for Opioid Response Gain Ground in Addiction Fight
Companies are offering genetic tests to evaluate a patient's risk for opioid addiction and likely opioid response. What could this mean for treating and preventing opioid abuse?
Companies are offering genetic tests to evaluate a patient's risk for opioid addiction and likely opioid response. What could this mean for treating and preventing opioid abuse?
Frank Vinluan
As the addiction rate to prescription opioids rises, the medical community is looking for ways to fight what public health officials characterize as an epidemic. One approach aims to stop prescription opioid abuse before it starts by using patient history and responses to questions to identify those likely to become drug dependent.
Though a predictive approach is appropriate, questionnaires are outdated in a big data world, according to Brian Meshkin, founder and CEO of Proove Biosciences. The Opioid Risk Tool (ORT) and the Screener and Opioid Assessment for Patients with Pain-Revised (SOAPP-R), two questionnaires commonly administered to gauge opioid abuse risk, use subjective, self-reported responses about substance abuse.
"It's a little silly," Meshkin said. "You're basically asking the patient to tell the truth about whether they're going to lie."
Learn from a case study on "How One Company Overcame Market Adoption Challenges" at BIOMEDevice San Jose, December 7-8.
More than 28,000 people in the United States died from opioid overdoses in 2014, the most recent figures available from the Centers for Disease Control and Prevention. Half of those deaths were attributed to prescription opioids. Companion diagnostics and genetic tests have established themselves as tools to assess the appropriateness of a particular drug in treating some cancers and rare diseases. That precision medicine approach is now also bringing objective measures to assess response to pain drugs such as opioids. According to the American Society of Addiction Medicine (ASAM), genetics accounts for about half of the factors contributing to the likelihood of addiction.
Several companies have emerged with tests that calculate likely opioid response. These tests require a biological sample from blood, saliva, or a cheek swab, which is then sent to a lab for analysis of the genetic indicators that account for that 50 percent likelihood of dependence. Companies test many of the same genes to make their assessments. The differences between the technologies are the computer algorithms and software each company has developed to crunch the data.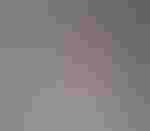 Genetic test outcomes give clinicians additional information to make better prescribing decisions. Irvine, CA-based Proove, founded in 2009, offers tests assessing a patient's risk for opioid addiction, as well as a patient's likely response to these drugs. San Diego-based Pathway Genomics, founded in 2008, offers an array of testing services, including genetic tests for medication response in pain. Pathway's technology is used for opioids as well as non-steroidal anti-inflammatory drugs (NSAIDS). Assurex Health, a Mason, OH-based company founded in 2006, also assesses a patient's response to opioids and NSAIDS with a test called GeneSight Analgesic.
Stuart Gitlow, a psychiatrist practicing in Woonsocket, RI, and the immediate past president of ASAM, said that physicians have hoped for years for ways to assess a patient's genetic predisposition to disease, including addiction. But regarding the new crop of genetic tests assessing a patient's likelihood to become addicted to opioids, Gitlow sees some potential problems. These tests don't take into account the environmental issues that make up the other 50 percent of factors that contribute to addiction. Also, patients evaluated for opioids are usually being treated for an urgent condition that can't wait for genetic testing results, he said. That means it makes more sense for primary care doctors and even pediatricians to test for genetic indicators well before opioids enter the treatment picture. For now, ASAM is waiting to see more scientific evidence about these tests. "At this point, we still view it as experimental," Gitlow said.
These genetic tests do not currently need FDA approval. For now, regulators consider these assays laboratory-developed tests; they fall under Clinical Laboratory Improvement Amendments (CLIA) rules, which calls for these labs to be certified by their state as well as the Centers for Medicare and Medicaid Services. But when it comes to safeguarding patient privacy, companies must comply with federal laws governing the security of patient data. Gitlow noted that genetic testing for conditions other than opioid addiction are widely conducted now and he sees no greater privacy concerns with opioid tests compared to other laboratory tests.
The genetic tests from Proove, Pathway, and Assurex are reimbursed by a growing number of insurance companies. As these tests win over some clinicians and payers, these technologies have become acquisition targets. In August, Utah-based Myriad Genetics spent $225 million up front to acquire Assurex, pledging an additional $185 million linked to milestones. By adding Assurex's GeneSight technology to its portfolio, Myriad--which draws the vast majority of its more than $750 million in annual revenue from cancer diagnostics--expands its own genetic testing capabilities to include tests assessing patient response to psychiatric drugs. Myriad says GeneSight Psychotropic can help avoid the trial and error approach to prescribing these medications. In a conference call with financial analysts in August, Myriad CFO Bryan Riggsbee said the GeneSight platform is expected to generate $50 million in revenue for fiscal 2017. Myriad plans to devote resources to further develop the technology, including GeneSight Analgesic, as the company broadens its test indications and product offerings.
Proove has also been a buyer. In May, Proove spent an undisclosed sum to acquire Chapel Hill, NC-based Algynomics, a research-stage pain diagnostics company spun out of the University of North Carolina at Chapel Hill in 2005. Key to the deal was Algynomics' right to commercialize discoveries from an NIH pain study, Meshkin said. Proove's ties to UNC date to 2014, when it entered a collaboration that gave the company rights to commercialize university research involving the role that genetics plays in pain sensitivity and medication response. Meshkin said all of that research and pain data helps build Proove's patient database, which now totals more than 100,000 patients. Though Meshkin claims that Proove is adding 5,000 new patients per month, it's still short of Assurex, whose own patient database topped 300,000 patients when the startup was acquired by Myriad.
Big data analysis of patient data over time helps companies refine their software and diagnostics. But Meshkin said the technology is also a platform from which Proove will develop new diagnostics--some of them in areas where Myriad and Pathway have been testing. According to Meshkin, Proove's pain database holds the potential for new tests in conditions such as diabetes, heart disease, and arthritis.
"When you collect data on patients in pain, you're [also] collecting data on what's causing that pain," he explained.  
Frank Vinluan is a frequent contributor to MD+DI. Reach him at [email protected].
[Images courtesy of STUART MILES/FREEDIGITALPHOTOS.NET and PROOVE BIOSCIENCES]
Sign up for the QMED & MD+DI Daily newsletter.
You May Also Like
---