FDA Warning Letters 'No Measure of Enforcement'
FDA Warning Letters 'No Measure of Enforcement'
WASHINGTON WRAP-UP
Ever since former commissioner David A. Kessler invented it in 1991, FDA's warning letter process has battled persistent criticism. That criticism has mostly targeted inconsistency, but it has also been for wimpishness. Warning letters are less potent than the agency's previous regulatory letters, which promised to sue. In addition, warning letters also became subject to variable issuance and language criteria from district to district after Kessler released them from headquarters screening and approval. Former HHS deputy secretary Claude Allen reinstated the screening process in 2001, but few observers noticed much improvement in the quality of the letters.
Now comes longstanding critic Larry R. Pilot, partner at McKenna Long & Aldridge. The former FDA medical device compliance official has publicly condemned the process. In a July 13, 2006, letter to Congressman Henry A. Waxman (D–CA), Pilot called the warning letter process flawed. In fact, he said, it is so flawed that it cannot be relied upon as a basis for measuring FDA enforcement activity.
Pilot wrote a response to Waxman's Committee on Government Reform minority report, Prescription for Harm: The Decline in FDA Enforcement Activity. In it, Pilot said warning letters have no statutory basis or authority. Their contents only reflect "allegations by FDA for which FDA would have the burden to prove in federal court. Consequently, any possible reliance on warnings letters as a reflection of 'FDA enforcement' is speculative at best."

Figure 1. (click to enlarge) Figure 1. The number of FDA warning letters has declined in four of the last five years.

Figure 2. (click to enlarge) Figure 2. The number of violations observed by FDA inspectors has been relatively constant since 2000.
Waxman's report found that the number of warning letters had dropped by more than 50%, from 1154 in 2000 to 535 in 2005, a 15-year low (see Figure 1). During the same period, it said, the number of seizures of mislabeled, defective, and dangerous products fell by 44%. Every FDA center has had a drop in enforcement actions, with the largest reduction in CDRH. The report observed that the enforcement decline did not appear to be the result of increased manufacturer compliance. It cited the fact that the number of violations recorded in field inspections has remained relatively constant (see Figure 2). FDA has vigorously criticized Waxman's report for its methodology.
Pilot said one major flaw in the warning letter process enters at the point where FDA inspectional observations are adopted in the Establishment Inspection Report (EIR). Those observations are not provided to the inspected facility for review and comment. "As a result," he wrote, "unchallenged errors or misstatements of fact in the EIR can mislead or improperly influence subsequent reviewers and those who are to decide whether issuance of a warning letter is indicated. Thus the recipient who is accused is denied any opportunity for comment until long after the damaging warning letter has been issued and the unsophisticated public is led to believe that the recipient has violated requirements of law." This is what happened in the Utah Medical case, which FDA lost in federal court last October, Pilot's letter said. Pilot was the defense counsel in that case.
Other flaws in the warning letter process, Pilot wrote, include the agency's reliance on Turbo EIR software. The agency uses the software to identify language in FDA-483s supported by explicit legal or regulatory requirements. "However," he told Waxman, "more often than not, there is no linkage between the investigator's choice of a Turbo EIR category and the underlying FDA-483 observation. To my knowledge, this software has never been validated according to the level of assurance that FDA would have industry validate the use of software in its operations." Indeed, Pilot continued, there is no study available to the public that has analyzed the effectiveness, uniformity, or accuracy of this approach.
Pilot said he hopes Waxman's report will lead to a greater examination of how FDA uses its field and headquarters resources. Further refinements to the warning letter process are needed, he wrote. "Those who have been unfairly accused through issuance of a warning letter [should] have an opportunity to express their views without fear of retribution."
Clinical Trial Reform Needs More Money at FDA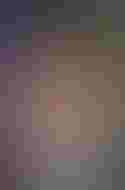 Scott Gottlieb thinks that FDA will fund clinical trial design.
FDA could very much benefit from more resources targeted specifically at accepting "adaptive" clinical trial designs through the Critical Path Initiative, according to Scott Gottlieb. The FDA deputy commissioner for medical and scientific affairs made these comments to Cancer Letter in July. Gottlieb said he thinks the "specific work that is most likely to get funded in the context of user fees is work on clinical trial design." Strong words, considering that various FDA constituencies are striving to draw more appropriated funds out of Congress for the agency, and FDA leaders are seeking drug industry assent for more and higher user fees.
Industry has requested that FDA use techniques to make clinical trials more efficient. In response, FDA has announced that it is working on five guidances that will "articulate the pathway for developing adaptive approaches to clinical trials," Gottlieb said. Adaptive trial design allows sponsors to use unblinded patient outcomes as they become available. That way, they can adjust patient allocation (responders) or other study design aspects to help reach statistical decisions in a timely matter.
New this year is FDA bolstering its case for more money with carrots, such as the prospect of shorter and faster clinical trials for investigational therapies. This parallels broad industry nervousness about efforts to shift more of the agency's costs to user fees. These efforts, in turn, are being fueled by political anxiety about the federal deficit.
The Boston Globe reported on July 13 that lobbyists for drug and biotech companies have been soliciting higher congressional appropriations for FDA from Congress. According to the newspaper, at the recent Massachusetts Biotechnology Council annual meeting, James Greenwood, a former congressman, displayed a chart indicating zero growth in congressional appropriations to FDA from FY 1986 through FY 2006. However, during that time, industry user fees have doubled. Greenwood is also president of the Biotechnology Industry Organization.
The newspaper said part of industry's motivation to set the tone of the public debate over FDA funding is the impending introduction of legislation by Senators Michael Enzi (R–WY) and Edward Kennedy (D–MA). It reportedly would give FDA power to require labeling changes to warn patients of newly uncovered drug risks and would force drug makers to conduct postmarketing studies. The bill would increase industry fees to pay for the changes.
Another reason for the spirited debate is that the millions of dollars generated annually by user fees have become so crucial that neither side can afford for the system to expire. "The user-fee legislation has created the proverbial scorpions in the bottle," said former FDA associate chief counsel William Vodra (Arnold & Porter). "If the legislation is not renewed, then it has catastrophic consequences for both FDA and industry. So the question then becomes who is going to blink first."
The recently formed FDA Alliance was established in April for the express purpose of increasing appropriated funds for FDA, and it now boasts 35 members. It welcomed the separate industry agitation for higher FDA appropriations. "We're glad to have company," executive director Steven Grossman says. "The budgetary problems at FDA are wide and deep."
No Penalty for Baxter in FDA Settlement
FDA and Baxter Healthcare Corp. have entered into a penalty-free consent decree aimed at resolving GMP issues involving the company's Colleague and Syndeo infusion pumps. With this decree, FDA departed from its common practice of seeking a disgorgement-of-profits provision. Instead, it allowed the company to post a $20 million letter of credit, which will be canceled once Baxter reconditions or destroys previously seized devices. The company has decided to take a $70 million charge for remediation costs associated with the decree.
Last October, U.S. marshals seized more than 4000 infusion pumps after numerous inspections showed the firm had not followed manufacturing requirements, despite several warning letters. "FDA alleges that none of the seized infusion pumps were manufactured under the proper controls," the agency said at the time. FDA also said that the Colleague pumps have a design defect that may cause them to stop and shut down during infusion therapy. FDA also said Baxter failed to inform the agency about pump failure as required by the medical device reporting regulation.
Baxter has a long history of running afoul of FDA manufacturing and promotional regulations. A 1999 inspection revealed similar battery problems with company-manufactured infusion pumps. In 2001, another FDA inspection documented additional battery and design concerns with its pumps. In fact, over the last decade, FDA has issued 15 warning letters related to a number of problems.
The Northern Illinois District Court–approved consent decree outlines the steps Baxter must take to resume U.S. sales of new pumps, a company news release said. "The steps include obtaining FDA approval of Baxter's plan to resolve issues with the pumps currently in use in the United States, third-party expert reviews of Colleague and Syndeo operations, and other measures to ensure compliance with the FDA's quality system regulation."
Before resuming U.S. sales, the agreement allows the company to continue to service more than 200,000 pumps currently in use. The firm can also supply additional pumps to customers when medically necessary. Within 20 days, Baxter must submit a corrective action plan to FDA describing its proposed pump upgrades and modifications. FDA and the company have agreed that pumps currently in the market continue to be safe when users operate them according to recently revised instruction manuals. After the consent decree requirements are met and FDA approves a related 510(k), Baxter can begin marketing the pumps again in the United States.
MDUFMA Compliance Draws 70% of CDRH Funds
In FY 2005, 70% of CDRH resources were related to activities mandated by the Medical Device User Fee and Modernization Act of 2002 (MDUFMA), said center director Daniel Schultz in his CDRH 2005 Annual Report. He said the statistic involved all aspects of the review process, including condition-of-approval studies, statistical review, and human factors review. In addition, it covered labeling review, research and consultation, review of manufacturing practices, preapproval inspections, and third-party inspections.
Schultz said CDRH not only fulfilled MDUFMA requirements but maintained device review performance in areas not covered by MDUFMA. It is now preparing for MDUFMA 2.
The center took a major step toward transforming its postmarketing program, he said, with a comprehensive yearlong internal inventory of tools used to monitor device safety after devices are in use. The inventory identified areas where CDRH is performing well and areas that need improvement. Schultz said CDRH would take steps to identify, analyze, and act on problems quickly.
The report said CDRH completed administrative and judicial actions to protect the public. It issued 182 warning letters and 571 product recalls, including 25 Class I recalls, 423 Class II recalls, and 123 Class III recalls.

Table I. (click to enlarge) Table I. CDRH surpassed its goal of 295 bioresearch monitoring inspections. Data for 2003 were unavailable. Source: CDRH 2005 Annual Report.
In FY 2005, according to the report, CDRH surpassed all inspection goals. It conducted 1265 inspections of registered domestic Class II and III medical device manufacturers, exceeding the goal of 20% of the 5520 registered manufacturers. The center also performed 230 foreign inspections, exceeding the goal of 7% of the 2500 registered foreign Class II and III medical device manufacturers. Finally, it conducted 335 bioresearch monitoring inspections. These inspections emphasized scientific misconduct, data integrity, innovative products, and vulnerable populations. The center exceeded its goal of 295 domestic and foreign bioresearch monitoring inspections (see Table I).
FDA Ban Urged on Antismoking Lasers
Watchdog group Public Citizen said in July that FDA should stop five companies that are illegally promoting low-power laser therapy as a means to quit smoking. A Public Citizen petition to the agency cited Freedom Laser Therapy Inc., the Anne Penman Laser Therapy Clinic, New Beginnings Laser Therapy, Laser Concept, and the Stop Smoking Laser Center. The letter said those firms were marketing laser acupuncture as a safe and effective smoking cessation treatment. However, FDA has not cleared the procedure, and there is no evidence that it is effective.
Laser acupuncture aims a low-power laser, rather than needles, at various points of the body. FDA has approved it only for the temporary relief of pain. For all other uses, it may be used only for investigational clinical trials or studies. "The laser device does not have marketing clearance for smoking cessation, and promotion of such use, as well as claims of safety and efficacy for this use, are illegal," the petition stated.
The petition focused on Freedom Laser Therapy because it has received significant local and national news coverage. Although the firm's marketing touts the support of international clinical trials, Public Citizen said no trial results have been published that would provide evidence that laser therapy is a valid treatment to stop smoking.
"Freedom Laser Therapy claims it is conducting clinical trials authorized by FDA. However, the nature and extent of its advertising and promotional activities portray a company that is clearly marketing a self-proclaimed proven treatment," said Sidney Wolfe. "At this time, there is a lack of any scientific support for the use of laser therapy for smoking cessation, and to claim otherwise is illegal." Wolfe is director of the Public Citizen Health Research Group.
Public Citizen said the companies' violation of the law and misleading advertising to a susceptible audience make them a prime target for FDA action.
"Manipulative and aggressive marketing campaigns such as this must be met with equally aggressive FDA action in order to protect the health and interests of the public," the petition said.
FDA Endorses Boston Scientific/ Guidant Precautions
FDA supports a recommendation by Boston Scientific/Guidant that physicians conduct follow-up exams on patients implanted with suspect products. The recommendations cover certain pacemakers and implantable defibrillators that have the potential to malfunction owing to failure of a capacitor that controls the power supply. "Problems may include intermittent or permanent loss of therapy, premature battery depletion, or other malfunctions," FDA says in an update notice. The agency also supports the companies' decision to retrieve unimplanted devices for analysis. That analysis "may uncover clues that will allow Guidant to make further recommendations to physicians regarding patient care."
There have been five confirmed device malfunction reports out of 27,200 patients worldwide in whom the devices were implanted. One malfunction occurred at the time of implantation, FDA says. In four cases, the patients needed to have the device replaced.
Affected products include certain models of the Insignia and Nexus pacemakers and Contak Renewal TR/TR2 cardiac resynchronization pacemakers. Also affected are models of the Ventak Prizm 2, Vitality, and Vitality 2 implantable cardioverter-defibrillators. These devices were manufactured by the company's Cardiac Rhythm Management Group and implanted in patients between December 2005 and June 2006.
Copyright ©2006 Medical Device & Diagnostic Industry
Sign up for the QMED & MD+DI Daily newsletter.
You May Also Like
---