FDA to Charge Industry for Reinspection
FDA to Charge Industry for Reinspection
Originally Published MDDI May 2006 News Trends
News Trends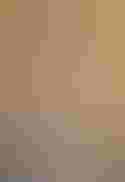 Andrew von Eschenbach's confirmation as permanent FDA commissioner may have to overcome potential roadblocks.
If manufacturers receive a follow-up inspection from FDA, they'd better be ready to pay for it. The agency has proposed $22 million in mandatory user fees that would require the companies it reinspects to foot the bill for the visit. The new fees are part of the President Bush's fiscal year 2007 budget request. Many manufacturers haven't been happy with user fees for PMA and 510(k) reviews, and it's not likely that they will be pleased with a new round of expenses either.
"It's nothing more than a tax on the industry," says Mark Leahey, who says the fees caught industry off guard. Leahey is executive director of the Medical Device Manufacturers Association (MDMA). "[Our members] strongly believe that the government has a right to regulate industry, but those regulations should be funded by the government and not [be put] on the backs of the industry, which is trying to innovate and create products."
In contrast, FDA's budget request states that facilities that don't comply with regulations should be held financially responsible, rather than the agency. FDA usually conducts a follow-up inspection within 90 days of sending a company a warning letter or after finding it in violation of agency requirements during an inspection. The reinspection costs are currently funded by discretionary appropriations, which could soon change if the new user fee is implemented. According to the budget document, the fee would ensure that out-of-compliance firms have returned to compliance and establish whether the agency needs to take further regulatory action.
AdvaMed is concerned about how the new fees will be implemented. In testimony submitted to the House Committee on Appropriations in February, it stated: "We are still working with FDA to learn how the current device user fees are used and generally have concerns about additional fees being applied without better understanding of their use and reflection of costs for providing the intended services."
The budget request on FDA's Web site broke down the user-fee resource funding into the following three areas:
• $12.3 million for 102 field inspectors.
• $7.1 million for indirect and support costs, such as legal expenses.
• $2.6 million for General Services Administration rent and related costs.

Although there is no word on when or whether the reinspection fees will be implemented, they are sure to receive opposition from industry. "If [FDA does] try to push these fees we will communicate our concerns to the Hill. We've seen no justification that they are warranted," says Leahey. He says this issue could become entangled with the reauthorization of the Medical Device User Fee and Modernization Act of 2002, which needs to occur by September 30, 2007.
Copyright ©2006 Medical Device & Diagnostic Industry
Sign up for the QMED & MD+DI Daily newsletter.
You May Also Like
---