FDA Panel Gives Thumbs Up to Abbott's Absorb
FDA Panel Gives Thumbs Up to Abbott's Absorb
An FDA panel recommends the approval of Abbott's Absorb drug eluting stent that is fully absorbed in the body and doesn't leave a permanent implant behind.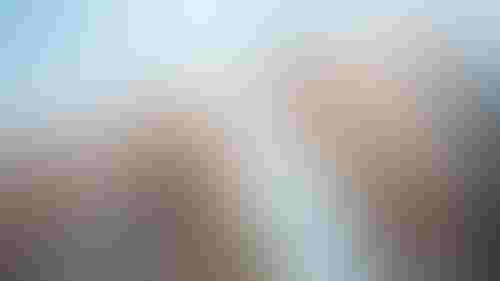 Any doubts as to how an FDA panel would review the first fully-resorbable cardiac stent were put to rest when the panel voted to recommend approval.
Based on FDA documents, it was clear that the agency was concerned about the safety of the drug eluting stent when implanted in patients with small vessel sizes. In general adverse events were also noted when compared against Abbott's own Xience drug eluting stent although they were statistically insignificant. An analyst perusing those documents had speculated that the approval might come with a caveat about implanting in only larger-sized blood vessels.
While that may still happen, on Tuesday, the FDA Circulatory Devices Panel voted 10-0 that the Absorb GT1 Bioresorbable Vascular Scaffold is effective while in a 9-1 vote, panel  members found Absorb GT1 Bioresorbable Vascular Scaffold (BVS) System is safe for use in patients who meet the criteria specified in the proposed indication. 
Here is the proposed indication that Abbott is seeking - The Absorb GT1 BVS is a temporary scaffold that will fully resorb over time and is indicated for improving coronary luminal diameter in patients with ischemic heart disease due to de novo native coronary artery lesions (length is less than or equal to 24 millimeters mm) with a reference vessel diameter of greater than or equal to 2.5 mm and less than or equal to 3.75 mm.
The panel was concerned about adverse events with respect to smaller vessel sizes but felt that Abbott's proposed warning is adequate. Here is the warning: If quantitative imaging determines a vessel size less than 2.5 mm, do not implant Absorb. Implantation of the device in vessels less than 2.5 mm may lead to an increased risk of adverse events such as myocardial infarction and scaffold thrombosis.
The panel voted on a third question of whether the benefits of Absorb outweigh its risks, the panel voted 9-0 in favor of the device, with one abstention. The market adoption of the device post approval will be where this question will fully be answered.
European physicians, where the device is available, have lauded the concept of a drug eluting cardiac stent that leaves nothing behind but candidly admitted that the device is too expensive. Some even mention that the benefits may be felt several years after the procedure.
In the U.S. it used to be that once the FDA hurdle is overcome, medical reimbursement from the Centers for Medicare and Medicaid Services would be a no brainer. Those days appear to be changing. Previously, a reimbursement consultant described the difference in the philosophy between FDA and CMS.
"FDA operates under the mantra of 'safe and effective' but not everything that is 'safe and effective' is considered 'reasonable and necessary' by Medicare for coverage," said Edward Black says.
An Abbott spokesman didn't immediately respond to a question about the prospects for reimbursement for Absorb.
Arundhati Parmar is senior editor at MD+DI. Reach her at [email protected] and on Twitter @aparmarbb 
Sign up for the QMED & MD+DI Daily newsletter.
You May Also Like
---