CMS Proposed Changes Take Sunshine Act From "Decent Idea to Regulatory Madness"
CMS Proposed Changes Take Sunshine Act From "Decent Idea to Regulatory Madness"
Earlier this month Centers for Medicare and Medicaid Services released four new proposals to amend portions of the Sunshine Act. One raises concerns.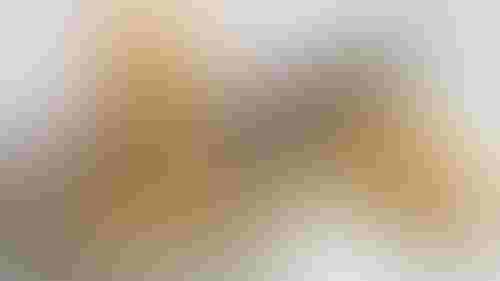 Earlier this month the Centers for Medicare and Medicaid Services released four new proposals to amend portions of the Sunshine Act.
There are four proposed changes:
a) Eliminate the continuing medical education (CME) exclusion from reporting requirements.
b) Require companies to specify the marketed name of a drug, device, biologic or medical supply associated with a certain payment whereas previously companies could simply identify the therapeutic area or product category.
c) Require companies to report  to report stock, stock options or any other ownership interest as distinct categories.
d) Eliminate the definition of "covered device."

As many experts responded, the ink is barely dry on the final rule of the Physician Payments Sunshine Act, which was adopted in February of last year. Mark Gardner, a regulatory attorney with DuVal & Associates echoed similar thoughts in an email.
In the final rule of the Sunshine Act, CMS provided an exclusion to the reporting requirements for CME programs provided three criteria are met - the event at which the physician is speaking meets the accreditation or certification requirements and standards of five accredited CME organizations; companies don't pay the physician-speaker directly and the company doesn't choose the speaker or provide the CME organization with a list of speakers.
But in its proposed rules issued July 3, CMS says that many other organizations want to be included in the current list of organizations that are exempt from the reporting requirements. Also, others have said that the CME rule is inconsistent given certain CME payments are reportable while others are not. CMS therefore proposes to remove the exclusion entirely partly because there is a provision in the law that exempts reporting if the manufacturer/company is "unaware" of, or "does not know," the identity of the physician-speaker during the reporting year or by the end of the second quarter of the following reporting year.
While Gardner sympathizes with CMS in that it should not be in the business of certifying CME organizations, he disagrees with the path it is taking to exclude all reporting requirements with the exception of the clause regarding "unaware" or "does not know" the identity of physician-speaker.
"What are company staff within ear shot of a speaker at a CME supposed to do, duck and cover?" Gardner asks creating a hypothetical but plausible situation."Are companies supposed to avert their eyes should they happen to see the screen while walking past a hall where someone is giving a CME from the podium?  If that's the case, we've hit a new nadir in the paranoia surrounding paying physicians."
He adds that the new changes don't really further the cause of transparency in the physician-manufacturer relationship as CMS is hoping.
Frankly, the transparency business has gone too far. At the end of the day patients, i.e., the American public suffers when doctors do not learn about break-through therapies. It's hard for physicians to keep up with the progression of technology without help from bodies that put on CME and publishers of scientific data. As a society we should try to cultivate the exchange of information, not suppress it. The country has gone from the go-go 90's where physicians were showered with gifts, e.g., detail-and-dash, gas-in-dash, dine-and-dash, free golf clubs, etc., anything to get a physician to take a minute to listen to the pitch to an atmosphere today where a customer won't even take a cup of cheap coffee at a trade show both.This has turned from a decent idea into regulatory madness.
Regarding the other proposed changes, Gardner says they are mostly minor. However, with regard to reporting of marketed names of products that are associated with physician payments, he noted it could be a wrinkle for device manufacturers.
"This may create issues for industry since some medical devices do not have brand names unlike most pharmaceuticals," he wrote.
Comments are now open for these proposed changes and data collection on the final rule would begin Jan. 1.
[Photo Credit:iStockphoto.com user filmfoto]
-- By Arundhati Parmar, Senior Editor, MD+DI
[email protected]
Sign up for the QMED & MD+DI Daily newsletter.
You May Also Like
---