CDRH—Feeling the Love?
CDRH—Feeling the Love?
Despite being a regular target for criticism, FDA's Center for Devices and Radiological Health is scoring high on its customer satisfaction survey.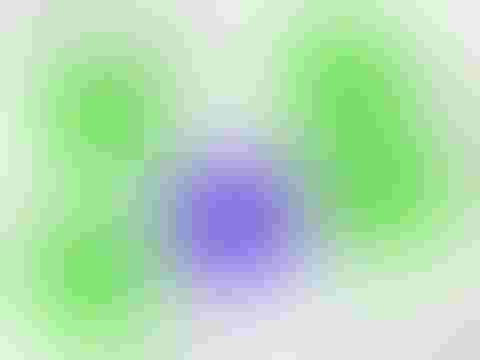 Marie Thibault
FDA's Center for Devices and Radiological Health (CDRH) is seemingly always being scrutinized for its device recalls, guidance documents, and rules. Its audience is made up of industry, providers, and patients, many of whom have polar oppositve views on key issues. CDRH simply isn't in the business of making people happy. So last year, when CDRH set itself a high bar with the reported ambition of reaching at least 70% customer satisfaction in 2014 and 90% satisfaction by the end of 2015, onlookers were understandably skeptical.

Well, CDRH was right to be optimistic. At the end of 2014, CDRH had achieved an 83% customer satisfaction rating, and as of Tuesday, its real-time satisfaction rating was at 88%. Now the center's goal doesn't just look feasible, it looks downright easy.
How can this be? One issue behind the high score may be the general nature of the satisfaction survey, says John DeLucia, vice president for regulatory affairs and quality assurance at iCAD Inc. and a member of MD+DI's editorial advisory board. "While very brief in content, it [the survey] generally only focuses on interaction with the agency such as did the agency actively listen, were they knowledgeable, were they receptive to your feedback and several more questions concerning conduct of FDA meetings," DeLucia explained in an e-mail.
DeLucia gives FDA credit for improving the presubmission process, but points out that the survey doesn't take into account other important issues like submission review times. He writes, "We are still not pleased with submission review times and some of the arbitrary issues that come. I believe FDA has made significant progress establishing guidance in the pre-submission area. I believe it is more predictable and consistent and sponsors have a clear process to follow...FDA needs to expand their customer satisfaction survey to include feedback on the submission process and allow sponsors to rate FDA's performance."
A spokesperson for FDA did not return a request for comment.
CDRH explains on its Customer Service page that it is striving to provide good service through "active listening, problem solving, seeking out the ideas of others, explaining the reason for our decisions and requests for information, learning from our mistakes, and doing our best." So perhaps this means that CDRH is being credited for working with and being transparent with its constituents, though not necessarily making stakeholders happy with its eventual actions.
CDRH is doing better with its stakeholders than its parent, FDA. Just 57% of people surveyed in a recent Harris poll gave the agency an "excellent / pretty good" rating on job performance. But considering CDRH is part of FDA—well, maybe these surveys are sending mixed messages.

One thing we're sure of: the chorus of criticism on key issues like guidance and review times is not going to get quieter.
Marie Thibault is the associate editor at MD+DI. Reach her at [email protected] and on Twitter @medtechmarie. 
[Image courtesy of STUART MILES/FREEDIGITALPHOTOS.NET]
Sign up for the QMED & MD+DI Daily newsletter.
You May Also Like
---