Oculus Rift and Google Glass Augment Surgery at Spanish Hospital
Oculus Rift and Google Glass Augment Surgery at Spanish Hospital
Doctors have found a novel use for the Oculus Rift virtual reality headset as a means of easing patient anxiety during surgery.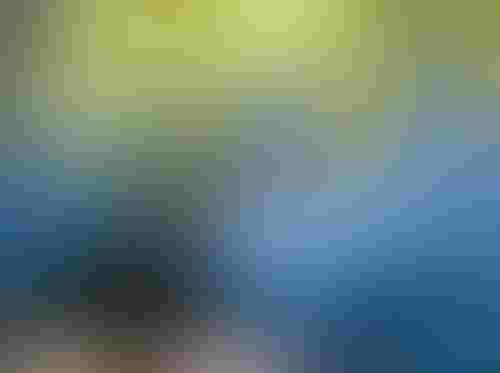 Doctors at Spain's Hospital Perpetuo Socorro (Perpetual Help Hospital), in collaboration with the University of Las Palmas de Gran Canaria (ULPGC), have found a novel use for the Oculus Rift virtual reality headset as a means of easing patient anxiety during surgery. Using software developed by Droiders, a Spanish software development company, doctors say the immersive virtual reality headset can be used to ease patient anxiety in the operating room (OR) by placing them into a calming, simulated virtual environment.
"Droiders is excited about this because we believe [virtual reality] can reach beyond the gaming fraternity and esoteric enterprise use. It's not a game." Paul Gailey Alburquerque, marketing director at Droiders says via email. The Oculus shows the patient a nocturnal beach scene, complete with sky gazing at floating clouds, fireworks, and balloons while listening to various pieces of music including Beethoven's Moonlight Sonata, Chopin's Nocturne E Flat Major Op.9 Nº2, and Claude Debussy's Clair de lune. Alburquerque calls it a "relatively passive film with some directional elements," particularly in relation to some of the hardcore video gaming experiences created on the Oculus, but says "The patient was ecstatic with the calming effects in the circumstances."
Wearing the Oculus Rift reduce patient anxiety during a procedure.
"After introducing Oculus Rift virtual reality glasses into the operating theatre for the first time, the traumatic feeling that the patient experiences is improved," a statement from Hospital Perpetuo Socorro says. "This way, we can achieve full immersion in a virtual world that keeps the patient away from the sounds and lights of an operating room and takes him to a relaxing world, very different from the present."
Hospital Perpetuo Socorro presented a live stream of the first Oculus Rift surgery on a 62-year-old woman undergoing a knee arthroscopy procedure. The hospital reports that the woman initially requested general anesthesia because of her fear of the OR, but later opted for local anesthesia when it was demonstrated that the Oculus Rift could reduce her preoperative anxiety. Prior testing by Droiders has shown the relaxing Oculus Rift simulation creates a decrease in heart rate and blood pressure in the wearer.
Dr. Gerardo Garcés, an orthopedic surgeon and professor at ULPGC, performed the surgery while wearing Google Glass. Utilizing a Google Glass app developed by Droiders, medical students where able to watch the surgery live from Garcés's point of view. Garcés also commented that this technology could be used to allow for remote monitoring and collaboration during surgery–doctors could watch each other perform surgeries and offers assistance, for example.
Research has shown that preoperative anxiety can lead to adverse surgical outcomes at all steps of a procedure including complications with anesthesia, increased risk of infection, and slower healing and postoperative recovery. A 2013 study done by Drexel University in Philadelphia showed that listening to music may be beneficial in reducing preoperative anxiety. The idea, in essence, is the less the patient feels like she is in a surgical theater or hospital the more comfortable she will be. An immersive virtual experience is a natural extension of this.
The Oculus Rift virtual reality headset has gathered huge buzz in the video game industry and Silicon Valley because it offers before unheard of levels of immersion. But the headset is finding growing uses outside of entertainment including use in PTSD therapy. Back in March Facebook purchased Irvine,CA-based startup Oculus VR, the makers of the Oculus Rift, to the tune of $2 billion (yes, billion with a B).
Watch a summary of the surgery below:

Dr summary of operation with Oculus & Google Glass
  [image via ACFI Press, Droiders, and Hospital Perpetuo Socorro]   -Chris Wiltz, Associate Editor, MD+DI
[email protected]
Sign up for the QMED & MD+DI Daily newsletter.
You May Also Like
---