At World Cup, Paralyzed Man in Exoskeleton Makes Opening Kick
At World Cup, Paralyzed Man in Exoskeleton Makes Opening Kick
A paralyzed man delivered the opening kick at the 2014 World Cup in Brazil while wearing an exoskeleton developed by The Walk Again Project.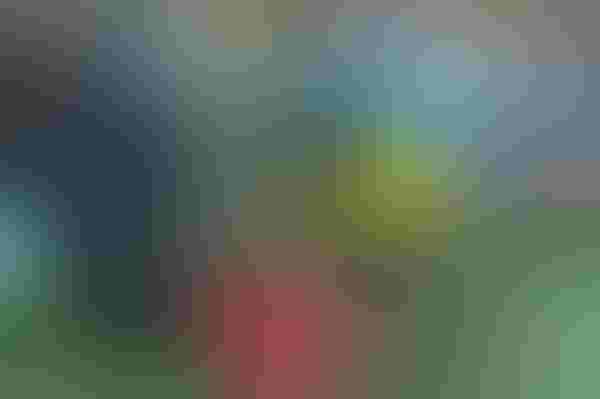 The World Cup officially began today with the opening kick at the Brazil v. Croatia game being made by a paralyzed man, 29-year-old Juliano Pinto, who made the kick thanks to a robotic exoskeleton created by The Walk Again Project. Though Pinto was only able to kick the ball a very short distance, the achievement – which many questioned whether it would even happen – is a significant milestone in the field of brain-computer interfaces for prosthetics.
An exoskeleton allowed Juliano Pinto, who is paralyzed from the waist down, to kick a ball at the 2014 World Cup. [Image via Twitter].
"We did It" Dr. Miguel Nicolelis tweeted after the event. Nicolelis, head of the Walk Again Project is a professor at Duke University and co-director of the university's Center for Neuroengineering. Today's achievement marks the culmination of decades of research. In 1999 Nicolelis, one of the earliest pioneers of brain-computer interfaces, co-authored a paper in Nature  describing how rats could be trained to control a robotic arm using their motor cortex. "These results suggest a possible means for movement restoration in paralysis patients." the paper's abstract says.
In 2013 Nicolelis and his team developed an algorithm that allowed rhesus monkeys to control two virtual arms, and gained insight into how bimanual tasks such as walking are handled by the brain and became the basis for the Walk Again Project's exoskeleton.
The exoskeleton, called the "Bra-Santos Dumont," works by picking up brainwave signals from a cap attached to the wearer's head and translating them into leg movement. The Bra-Santos Dumont is also capable of providing tactile feedback to the wearer to convey what type of surface is being walked on. The researchers hope this added sensation will eventually give patients the same sensation as walking with their own legs.
BBC News reports that many were upset at the lack of coverage this portion of the opening ceremony received, particularly considering that the World Cup has become a hot button political issue this year in its host country of Brazil. It seems many broadcasters skipped this portion of the World Cup Opening Ceremony. However, there is a nice animated GIF of Pinto's kick over on The Verge. 
-Chris Wiltz, Associate Editor, MD+DI
[email protected]
Sign up for the QMED & MD+DI Daily newsletter.
You May Also Like
---