Will Acquisition By Philips Save Volcano Corp.?
Will Acquisition By Philips Save Volcano Corp.?
After coming under fire from shareholders for stagnating growth, intravascular imaging firm Volcano Corp. hopes to right the ship by selling out to Philips.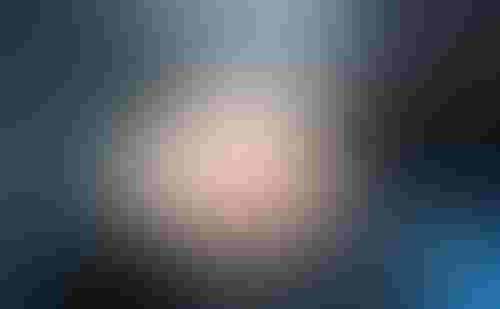 By Tom Salemi
In late September, a group of Volcano Corp. shareholders castigated the company's management and demanded Volcano bring its financials in-line by reigniting growth, streamlining costs, and bringing the business closer to profitability. The message must have gotten through loud and clear, as Volcano's management may be positioned to accomplish all three goals by selling the company to Royal Philips for $1.2 billion.
Indeed, in the eyes of some, Volcano management may have taken the company's intravascular ultrasound (IVUS) and Fractional Flow Reserve (FFR) systems as far as it could as an independent entity. In 2013, Volcano recorded $393.7 million in sales, up only 3.1% over 2012, when sales were 11.2% higher than in 2011.)
But in recent quarterly calls the Volcano team outlined an aggressive plan to reinvigorate the business. Simultaneously, it invited bids from larger companies, securing what some see as too generous a deal from Philips, which will pay $18 per share.
Founded in 2000, Volcano has successfully placed more than 7000 systems using the pitch that improvements in interventional vascular procedures could improve outcomes. The company projects the $1 billion market for the imaging tools could climb to $1.7 billion by 2017, and many other suppliers, including Boston Scientific Corp. and St. Jude Medical Inc., have grabbed share in the market.
The benefits of improved imaging may seem intuitive, but Raj Denjoy, senior equities research analyst at investment banking firm Jefferies, says IVUS and FFR have enjoyed lukewarm support from insurers and medical associations. FFR is a unique challenge in that is uses a catheter to measure how badly a blockage is impeding the flow of blood. The test may sometimes advise against the insertion of a stent or use of angioplasty, advice that sometimes runs counter to accepted treatment guidelines.
Those headwinds slowed Volcano's growth, and the company's attempt to diversify by acquiring treatment devices—such as the $130 million paid out in April for peripheral vascular device company AtheroMed—often didn't sit well with investors. Shareholder pressures more largely stemmed from Volcano executives' seemingly chronic inability to properly guide investor expectations. Volcano shareholders watched the company's year-to-year sales growth drop from the teens to the low single digits in just a few years. Shareholders' strong response to the Volcano performance earned the company a spot on MD+DI's roster of medtech losers in 2014.
Boston Scientific currently competes only in IVUS, but the company is reportedly planning to release an FFR system to match Volcano's and St. Jude Medical's offerings. St. Jude already sells an FFR system but doesn't offer IVUS, though its optical coherence tomography (OCT) performs a similar function. (In Japan, Volcano competes against Terumo Corp., which sells both IVUS and OCT systems.) Volcano is also poised to release an adenosine-free Instant Wave-Free Ratio FFR, or iFR, which would free patients entirely from the potential side affects associated with adenosine.
The sale to Philips could help foster a faster turnaround for Volcano. Michael Matson, senior research analyst for Needham & Co., says Philips's angiography business gives the company a strong presence in catheter labs. Matson wasn't certain of the overlap, but he anticipated a Philips' sales force—likely including some of the Volcano team—could use that foot in the door to sell additional systems. Ultimately, Volcano's IVUS and FFR capabilities could be incorporated in Philips own system easily enough, putting the company in position to retake market share from Boston Scientific or St. Jude Medical.
In a note on the deal, Danielle Antalffy, director of medical supplies and devices at Leerink, says the acquisition makes sense for Philips. "As the global market leader in medical imaging, Philips has the scale and breadth to help execute growth reacceleration of VOLC's key IVUS and FFR product offerings," the report states. "Image-guided therapy remains a $5 [billion worldwide] market, and the transaction augments Philips['s] already strong breadth and scale to drive market share in this category around the world."
Volcano management recently told analysts that they hoped to get Volcano's growth back to 6% to 8%. The acquisition by Philips may help make that a more likely outcome.
Tom Salemi is a freelance contributor to MD+DI.
 [image courtesy of STOCKIMAGES/FREEDIGITALPHOTOS.NET]
Sign up for the QMED & MD+DI Daily newsletter.
You May Also Like
---