Adding Up Poor-Quality Costs Can Subtract Waste
Adding Up Poor-Quality Costs Can Subtract Waste
Originally Published MDDI April 2006 News Trends
News Trends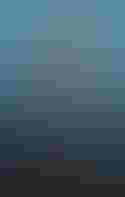 Javad Seyedzadeh said that identifying customer problems, and fixing them, can reduce quality costs.
Figuring out what poor quality really costs, and fixing the problems, can save a device firm millions of dollars. An executive at Bayer Healthcare's Diagnostics Div. offered tangible evidence of that to an audience at the Medical Design & Manufacturing (MD&M) West show in January.
The Cost of Poor Quality scheme is based on increasing preventive actions, which lead to reductions in external and internal failures and appraisal costs. By showing how quality issues affect the bottom line, the scheme can convince management to devote more resources to improving quality.
Javad Seyedzadeh said his company reduced quality-related costs from 13% of revenues to 9% after implementing the program. Seyedzadeh is Bayer Diagnostics' senior vice president of quality assurance and regulatory affairs. Quality-related costs are determined by adding up the costs of internal failures, external failures, testing and other appraisal expenses, and preventive actions. Such costs come to 20% of revenues for a typical device firm, according to research.
The first step Bayer took, he said, was to investigate the root cause of the most common reported external failure. In this case, it was the error rate of a four-cavity tool. The firm was able to reduce customer complaints about this tool by 48% and save $275,000. "By utilizing our external failure data, Bayer has been able to identify important cost and customer issues and drive improvements in those areas," he said.

Daniel Olivier emphasized the importance of root-cause analysis to reduce quality problems.
Bayer then examined field corrective actions, which included recalls and other corrections and removals that occurred at customer sites. The firm found that the average field corrective action cost $250,000, and it launched a preventive-action program to reduce them, Seyedzadeh said. From 1999 to 2004, Bayer reduced field corrective actions by 83%, resulting in savings of more than $13 million.
Bayer kept a database to track external failures. It was broken down in several ways, including by product and by complaint symptom. That breakdown allowed the firm to do statistical analysis to identify trends. With that information, it was able to prioritize corrective actions.
To reduce internal failures, Bayer focused on reducing safety accidents. The key element was an employee close-call system to encourage identification and correction of potential hazards, he said. Another benefit was that it increased safety awareness among the staff. Between 2000 and 2005, Bayer reduced accidents by 73%, saving more than $2 million.
For such a program to work, strong root-cause analysis is a must, said Daniel Olivier, president of Certified Software Solutions Inc. He is an expert on the Cost of Poor Quality scheme.
"A lot of companies fall down when it comes to root-cause analysis [because they do] a superficial response," he said. "To get at the root cause requires a detailed analysis. It is probably the most important step. You can't figure out the optimal corrective action if you don't know the root cause of the problem."
Copyright ©2006 Medical Device & Diagnostic Industry
Sign up for the QMED & MD+DI Daily newsletter.
You May Also Like
---