Top Products and Services of the Year: Reader's Choice
Top Products and Services of the Year: Reader's Choice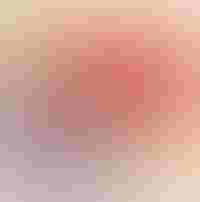 Top Products and Services of the Year: Reader's Choice
This feature comprises the top 80 products and the top 20 literature items from the past year.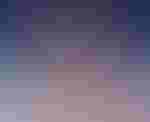 Surgical Drape Adhesives
Single- or double-coated systems
Flexible, conformable surgical drape adhesive systems are offered by a manufacturer of medical pressure-sensitive adhesive tapes and films. Available in both single- and double-coated configurations, the Series 2203 products use hypoallergenic, pressure-sensitive acrylic adhesives. Features include good adhesion to both skin and most drape fabrics and bleached silicone-coated easy-release liners. Single-coated versions are available in 1.7- and 3.6-mil polyethelene films; double-coated constructions feature polyester or polyolefin carriers. The products can be sterilized with EtO or gamma irradiation. Betham Corp., Lincoln Blvd. and River Rd., Middlesex, NJ 08846.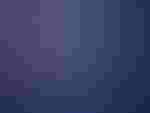 Hot-Air Sealer
Features autoreverse function
A fixed-speed, continuous hot-air sealer is designed to meet the requirements of FDA process validation guidelines. The sealing temperature of the Saxon 5 MS is fully PID-controlled, and the seal pressure is air regulated, thereby allowing for complete system calibration of the dynamic parameters that affect seal integrity. Consistent sealing performance is further enhanced by the autoreverse function that allows bag sealing only when the conditions are within established limits. O/K International Corp., 73 Bartlett St., Marlborough, MA 01752.

Metal Injection Molding
Surface finishes of 16­32 rms
Offering the same level of design flexibility as plastic injection molding provides for plastic parts, the metal injection molding (MIM) process makes possible the economical production of highly configured small metal components from a wide range of materials including steels and stainless steels. Parts weighing as much as 150 g, measuring 6 in. in length, and with wall thicknesses as great as 0.5 in. can be molded with tolerances of ±0.003 in. Material strength is nearly that of wrought metal, and density is 97% of theoretical. Surface finishes of 16­32 rms are achievable. A contract manufacturer using MIM offers design assistance and accepts part print details via modem or disk. Kinetics Inc., 10085 S. West Commerce Cir., Wilsonville, OR 97070.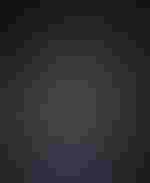 Biodurable Polyurethane
For long-term implants
Designed for long-term implants, a line of polycarbonate-based polyurethanes is now available. ChronoFlex polyurethane is offered in both thermoplastic versions and as solution-based segmented polymers. All have been subjected to biocompatibility testing and are the subject of a polymer master file at FDA. CT Biomaterials, 11 State St., Woburn, MA 01801.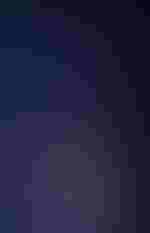 Contact Springs
Allow flexible interconnection
A company offers paired bellows contact springs. The gold-plated miniature springs, which have ODs of 0.037 to 0.125 in., allow for flexible interconnection. The contact springs are unique for their pairing of a contact with a convex conical tip and a contact with a concave conical receptacle tip. This allows the tips to self-align as they connect, even if they are misaligned. The contact springs are made of electrodeposited nickel and are gold plated to MIL-G-45204 to enhance their conductivity and to provide extremely low dc resistance with a minimum of insertion loss. Servometer Corp., 501 Little Falls Rd., Cedar Grove, NJ 07009.
Plastics Joining and Welding
Catalog features books and software
A catalog lists technical books and software for plastics designers, engineers, processors, and educators. The catalog features The Handbook of Plastics Joining--A Practical Guide, a hands-on guide to selecting effective processes for welding, fastening, and joining plastics and elastomers. More than 25 techniques used to join plastics to themselves and to other materials are reviewed. Plastics Design Library, 13 Eaton Ave., Norwich, NY 13815.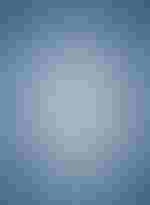 Stock Shapes
Sourcebook lists specifications
In 216 pages, a sourcebook of plastic materials presents a comprehensive range of mechanical plastics, sheet, rod, film, tube, and accessory items. Featured products include Hygard laminates, Hydex, Tygon 2000 tubing, Caseway adhesives, Fluorglas Duraseal, and Dow Trademate sealants. Precut sheets are available, priced individually. Designed for easy sourcing, the book details available sizes, thicknesses, specifications, and tolerances. With more than 25 years of experience, the supplier can accommodate requests for immediate delivery through a network of 12 service branches. AIN Plastics Inc., Dept. 96 BAC, P.O. Box 151, Mt. Vernon, NY 10550.
Polymeric Liquids
Exhibit hydrophilicity, conformability, and more
A range of polymeric liquids react with water to produce hydrophilic foams and hydrogels. The inherently low toxicity of Hypol-based prepolymer foams or gels suits them for use in medical products. The prepolymers can be produced in the form of molded or cut pieces, cast sheet, slabs, or coatings. Hypol polymeric liquids feature such properties as hydrophilicity, versatility, conformability, and resistance to protein absorption. A wide range of foam characteristics from extremely soft to semirigid can be achieved with the material. Hampshire Chemical Corp., 55 Hayden Ave., Lexington, MA 02173.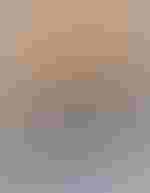 Packaging Containers
Capacity up to 16 gal
A catalog of packaging containers and closures includes a wide selection of items ranging in capacity from 1Ž2 dram to 16 gal. The sourcebook also provides guidelines for improving product packages and gives a pictorial representation of the supplier's facilities, services, and management structure. Serving as a complete packaging resource for diverse industries, the supplier specializes in glass, plastic, and aluminum containers and metal and plastic closures. O. Berk Co., 3 Milltown Ct., P.O. Box 1690, Union, NJ 07083.
Catheter Totes
Custom designed
Rigid and flexible totes are designed to facilitate the transport of catheters, extrusions, and other medical products throughout a cleanroom environment. Custom designed for specific applications, the C-Totes come in many sizes, shapes, and colors and can incorporate Velcro closures, zippers, or snaps. Hundreds can be stored in a single bin. C-Tote Medical, a division of Great White Ventures, 1116 Windswept Cir., Chesapeake, VA 23320.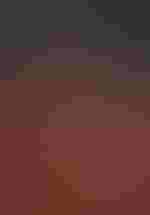 Miniature Wire
For medical applications
Wires, tubes, cables, and related microelements are produced for use in medical devices. Capabilities of the contract manufacturer include wire drawing, straightening, profiling, laminating, cutting, forming, soldering, end rounding, tapering, and grinding. The firm can supply small and moderate quantities of wire in diameters ranging from 0.02 to 2.0 mm. Products made for the medical sector include braided wires and springs, guides and leads, tubes, and stylets. Microfil Industries SA, CH-1020 Renens, Lausanne, Switzerland.
Lubricious Coatings
Can reduce friction up to 90%
According to the manufacturer, lubricious coatings can reduce surface friction from 60 to 90% on a variety of commonly used medical-grade polymers, compared with uncoated products. PhotoLink low-friction coatings reduce the forces required for both insertion and passing obstructions in vascular or urogenital applications. The coatings are typically 200­500 nm thick and do not change the appearance of the device. Covalent bonding renders the coatings very durable under normal clinical-use conditions. SurModics, 9924 W. 74th St., Eden Prairie, MN 55344.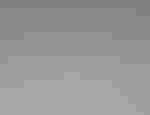 Nickel-Cadmium Batteries
Exhibit high energy density
Cylindrical nickel-cadmium batteries are available in A and 4/5A sizes rated at 1.2 V at 1400 mAh and 1000 mAh. High charge/discharge rates render the sealed cells suitable for cyclic applications such as portable instruments. The batteries also exhibit high energy density and low internal resistance and operate in temperatures ranging from ­20° to 60°C. Resealable vents automatically control cell pressure, ensuring safety and reliability. Power-Sonic Corp., P.O. Box 5242, Redwood City, CA 94063.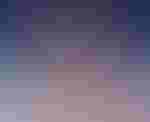 Solvent Dispenser
Delivers solvent at an adjustable rate
A dispensing system can accurately apply a uniform amount of solvent to a part's inner diameter, outer diameter, or both simultaneously without the need to rotate the part. The SD7200 delivers solvent at an adjustable rate, allowing the user to optimize solvent application according to the size and shape of the component. The use of porous materials in the dispense area further inhibits unwanted capillary filling even on parts with very small IDs. The SD7200 uses a pneumatic drive to eliminate explosion hazards and has no electrical power requirements. PTFE seals, integral fluid pathways, and specialized gaskets minimize the emission of solvent vapors. The system is easy to maintain, with a self-cleaning applicator and an inlet filter on the pump to prevent contaminants from reaching the 1-L reservoir. Ventrex Inc., 3007 Bunsen Ave., Unit K, Ventura, CA 93003.
Adhesives and Sealants
For thread locking, sealing,and more
A short product catalog presents a broad range of adhesives and sealants, all available from stock, manufactured to the same specifications in 80 countries. Separate sections address common categories such as thread locking, thread sealing, gasketing, flange sealing, retaining, bonding, and sealing porosity. Additional chapters cover specialty chemicals expressly designed for the electronics and medical market, as well as dispensing and curing equipment. Loctite Corp., 1001 Trout Brook Crossing, Rocky Hill, CT 06067.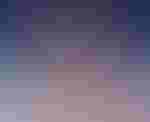 O-Rings and Fittings
Made from Teflon, nylon, and Delrin
Specializing in parts made from Teflon, nylon, and Delrin, a manufacturer offers a selection of O-rings, straight tube fittings, flat and step washers, shoulder bushings, slipper seals, piston rings, and bearings. O-rings range in size from 1Ž8 to 13 in. ID with cross sections from 1Ž32 to 1Ž2 in. Metric sizes are also available. Machine and screw-machined parts can also be manufactured according to custom specifications. Brocklake Corp., 23206 S. Normandie Ave., #5, Torrance, CA 90502.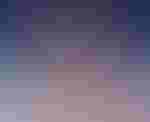 ISO 9000 Guide
Describes documenting procedures
A manual and accompanying disks provide an easy-to-understand approach to documenting ISO 9000 procedures, with an overview of the five standards. The guide and disks explain how to document quality systems using a four-level approach, define quality objectives, and increase understanding of the registration process. Also included is a prewritten sample of a quality manual that addresses all the required areas of ISO 9001. A section of prewritten policies and procedures is provided for complete and comprehensive coverage of the areas required for ISO 9001 registration. ASI Publishing Inc., 14550 E. Easter Ave., Ste. 1000, Englewood, CO 80112.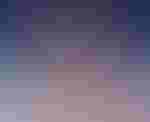 Prototype Switches
Available in eight days
Prototype membrane switches are available in as little as eight working days from a manufacturer specializing in short to medium production runs and 100% quality testing. Well suited for use in medical devices, the membrane switches are easily cleaned and resist damage caused by exposure to disinfectant cleaning solutions. An almost unlimited range of graphics are available, and the firm can also furnish such features as embedded LEDs, metal backers, and PCB modules. Technomark Inc., 5026 Hwy. 169 N., Minneapolis, MN 55428.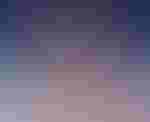 Polyethylene Foam Tapes
For electromedical applications
Designed for use in various electromedical applications, a series of polyethylene foam tapes feature resistance to debonding due to moisture. MED 5630 consists of a 1/8-in. thick cross-linked polyethylene foam coated on one side with nonsensitizing Wetstick adhesive, which is protected by a release liner that offers moisture-stable processability and easy removal upon application. It is designed for conversion into stress, defibrillating, TENS, and monitoring electrodes and other medical devices that are applied to skin for sustained time periods. MED 5631 and MED 5632 have similar constructions but feature thinner polyethylene foam facestocks. Avery Dennison, Specialty Tape Div., 250 Chester St., Painesville, OH 44077.
Miniature Pumps
Flow and pressure can be regulated
Suited to applications requiring minimal power consumption, a full line of high-efficiency miniature pumps provides a comprehensive range of free flows from 50 ml/min to 18 L/min with pressures up to 15 psig. Weights of the Micro Air pumps range from 2 to 13 oz, and the units measure as small as 2.2 x 1 x 1.5 in. Because voltage is supplied directly to the pump, flow and pressure can be regulated, and the diaphragm design allows the pumps to be configured for suction or pressure applications. An extensive selection of pump configurations is available. Sensidyne Inc., 16333 Bay Vista Dr., Clearwater, FL 34620.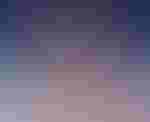 Optical Fiber
Offers high pixel count
Available from a manufacturer and marketer of fiber-optic components is high-pixel-count optical fiber. UltraVue fiber is available in pixel counts of 10,000, 15,000, 30,000, 50,000, and 70,000. The fiber offers the high optical clarity and performance required by smaller-diameter endoscopic medical devices used in minimally invasive surgical applications. Galileo Corp., Galileo Park, P.O. Box 550, Sturbridge, MA 01566.
Injection-Mold Tooling
Allows fast turnaround
Based on selective laser sintering technology, a fast-turnaround injection-mold tool enables manufacturers to prototype parts made of actual injection-molded resin in less than 2 weeks. Any design flaws in medical parts can be detected early in the product development cycle. Up to 10,000 parts can be molded using the Rapidtool. The supplier is also capable of creating P-20 injection molds for customers within a 2- to 6-week time frame. Global Tool & Engineering, 2009 McKenzie Dr., Ste. 116, Carrollton, TX 75006.
Medical-Pouch Sealers
Use 10-mm-wide heating element
Two series of rugged medical-pouch sealers use a 10-mm-wide heating element for secure sealing. The MS-350 and OPL systems are controlled by a microprocessor that monitors and controls sealing temperature. An autosealing/cooling cycle provides seal-to-seal consistency. Both sealers offer an enhanced heat-sink system that provides increased element life, thereby minimizing downtime and lowering operating costs. Fuji Impulse America, P.O. Box 2423, Wrightwood, CA 92397.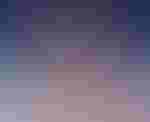 Adhesives and Sealants
Listed in technical support manual
A 280-page catalog and technical support manual references adhesives, sealants, coatings, encapsulants, tapes, and application equipment from major suppliers. The engineering catalog includes a section covering custom packaging of resin materials for improved productivity. It also recommends application equipment and techniques for maximizing manufacturing efficiency. The supplier has offices throughout the country with technical representatives available to assist in designing new adhesive applications or analyzing existing problems. Ellsworth Adhesive Systems, N117 W18711 Fulton Dr., Germantown, WI 53022.
Stainless-Steel Electropolishing
Removes burrs and improves surface finish
A company's brochure describes the process of electropolishing stainless-steel parts to remove burrs and improve surface finish without buffing or tumbling. The brochure describes this reverse plating process and how it selectively removes the high points on stainless-steel parts to produce a bright, burr-free surface finish. According to the company, the process improves the fatigue life of stampings and springs by removing surface impurities. Electropolishing deburrs both interior and exterior surfaces simultaneously and eliminates multiple finishing steps. New England Electropolishing Company, Inc., 220 Shove St., P.O. Box 845, Fall River, MA 02722.
Sign up for the QMED & MD+DI Daily newsletter.
You May Also Like
---