Supplier's Chip-Based Diode Makes Waves in the Green Laser World
Supplier's Chip-Based Diode Makes Waves in the Green Laser World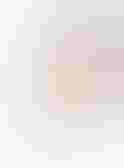 A TO-38 package measuring 3.8 mm houses Kaai's green laser diode, which could be used in a variety of medical applications, including instrumentation and therapeutics.
Green lasers--lasers in the 515- to 535-nm range--are nothing new. Nor are long-wave lasers. But the combination of the two has the electronics industry talking. With the introduction of a 523-nm green laser diode, Kaai Inc. (Goleta, CA; www.kaai.com) claims to have developed the longest continuous-wave green laser yet, a feat that the company says will benefit a variety of applications, including medical instrumentation and therapeutics.

"All the green lasers to date have been multistage crystal-based or even gas-based laser technologies," explains Paul Rudy, vice president of marketing and sales at Kaai. "Those lasers are expensive, large, and sensitive to temperature. They are kind of fragile." In contrast, Kaai's direct-emitting, or direct-diode, laser is a chip-based technology that the company claims is smaller, lighter, and less expensive than conventional gas or solid-state lasers. "What's unique about what we're doing is that for the first time, we're able to achieve direct emission from a chip." Rudy says. "This brings the chip-based manufacturing structure to green laser applications."

Although the green laser is fabricated like conventional silicon-based semiconductors, it uses gallium nitride (GaN) wafers, specialty substrates commonly employed in such applications as LEDs. "We use a substrate that's pretty common in the photonics world," Rudy remarks. "That means high-quality manufacturing and wafer-scale processing."

The company begins with a GaN substrate and processes layers onto it using photolithography. The wafer is then cut into individual chips, which are mounted in the laser assembly. "Instead of microprocessors, this process produces lasers," Rudy comments. "It can produce hundreds of millions of units per year."

Green lasers have many potential uses in medical devices. Because they excite specific dyes or photoactivated materials, they can be used in bioinstrumentation applications. They can also be employed in such therapeutic applications as dermatology and surgery. "For many years, green lasers have been a wavelength of choice in the biomedical community," Rudy says. "They have been used in microscopy, DNA sequencing, flow cytometry, and medical imaging--applications that have grown up using green lasers roughly in the 515- to 530-nm range."

In the instrumentation area, devices typically require laser power levels in the range of a few milliwatts. In contrast, some therapeutic applications require power levels in the 100-mW range or more. "We're headed in that direction," Rudy comments. "We're power scaling, but a
wide variety of biomedical applications are
in the power-level range that we have already achieved."

Shorter-wavelength blue or violet lasers aren't the right color for many medical device applications, Rudy notes. "To get the right color in the past--to get green--you had to use multiple-stage, large, inefficient, complex, expensive, fragile lab instruments. Because of our chip-based solution, we think that our long-wavelength green laser will take many medical applications out of the lab and the clinics and get them into broadly deployable compact platforms--even handheld ones."
Sign up for the QMED & MD+DI Daily newsletter.
You May Also Like
---