Products Featured on the October 1998 issue of MPMN
Products Featured on the October 1998 issue of MPMN
Products Featured on the October 1998 issue of
MPMN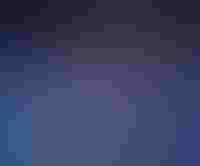 Diffusion bonding eliminates the need for adhesives
Using diffusion bonding, a company produces plastic assemblies without the use of adhesives. When heat and pressure are applied, the polymer chains of two adjoining thermoplastic layers diffuse into one another, creating a hermetic seal. Benefits of the process include the ability to create dense, 3-D assemblies of fluid and pneumatic circuits with a hermetic seal; to incorporate internal components such as check valves, reservoirs, or electrodes; and to increase reliability by eliminating external tubing. Eastern Plastics Inc., P.O. Box 9188, Bristol, CT 06010-9188.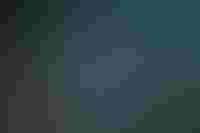 Board-mountable pressure transducer integrates easily into OEM systems
A manufacturer of high-accuracy electronic instrumentation offers a line of board-mountable pressure transducers. The Model 210 series is designed for easy integration into OEM systems, and uses the company's patented variable-capacitance sensing technology. The transducers feature advanced signal conditioning, high-level output, RFI immunity, and rugged construction. Setra Systems Inc., 159 Swanson Rd., Mail Stop 14-26, Boxborough, MA 01719.

Single-source supplier offers injection-molded products
An FDA-registered contract manufacturing company offers high-quality injection-molded products and services to the medical industry. The company's capabilities include part development and design, rapid prototyping, precision high-speed mold design and construction, mold sampling and process development, cleanroom injection molding and assembly, automated assembly equipment design and construction, and process validation and statistical process control. Infinity Plastics, 6020 Nicolle St., Bldg. D, Ventura, CA 93003-7676.

Sign up for the QMED & MD+DI Daily newsletter.
You May Also Like
---