October MPMN'sFeatured Products & Services
October MPMN'sFeatured Products & Services
October
MPMN

's
Featured Products & Services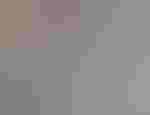 Stainless-Steel Fingerstock
This stainless-steel fingerstock is designed to offer easy recyclability, good shielding performance and compression characteristics, and optimal finishes to reduce the chance of galvanic corrosion. The beryllium copper EMI-shielding gaskets are durable metal strips that are used to provide high shielding effectiveness in closure applications where extremely low closure forces are required. The gaskets are suitable for applications where closure force is applied parallel to the mating surface and the gasket is "wiped" rather than compressed. Tecknit, 129 Dermody St., Cranford, NJ 07016.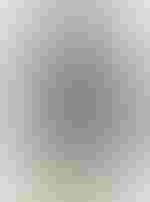 Coprocessor Board
The PC-430N is a high-speed ISA A/D-DSP coprocessor data acquisition board with two simultaneous sampling A/Ds. It is suitable for nonstop continuous fast Fourier transform processing, communications receiver signal collection to disk, or simultaneous graphics display of spectral data. A/D triggering uses a programmable timer-counter section, which controls the interval between A/D conversions and the interval between multisample A/D scans. The number of samples can be counted for repeating-array sampling. Datel Inc., 11 Cabot Blvd., Mansfield, MA 02048.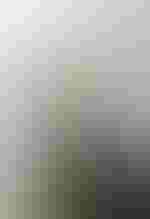 Display Monitor
This flat-panel display monitor is designed to be immune to the disruptive magnetic fields created by magnetic resonance imaging. Since ordinary cathode-ray tubes use an electron beam, strong magnetic fields render them inoperable even with the strongest magnetic shielding. This means that doctors normally have to view MRI images at a distance from the patient. But with the MRI/18 display, patients can be scanned before, during, and after surgery—and the doctor and his or her staff can view the images while standing next to the patient. Aydin Displays Inc., 700 Dresher Rd., Horsham, PA 19044.


Shielded Connectors
To minimize the risk of electromagnetic interference that has accompanied the increasing miniaturization of medical products, Pico-Nect ultraminiature SMT-type shielded connectors can be used with coaxial cables found in sophisticated equipment. According to the manufacturer, the low-profile connectors offer three advantages over other connection methods: faster connection, easier dismountability, and optimal electromagnetic protection. In medical ultrasound systems, the devices are used to connect coaxial cable to a probe. Axon Cable Inc., 1601 Feehanville Dr., Ste. 600, Mount Prospect, IL 60056.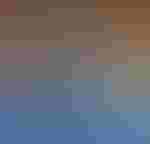 Planetary Gearbox
This planetary gearbox offers integer ratios, low backlash, and up to a 10:1 ratio in a single stage. The IP57B is a NEMA size 23 gearbox that comes with five stock ratios from 5:1 to 100:1, nine standard ratios from 4:1 to 500:1, and 34 optional ratios from 3:1 to 1000:1. Typical operating life exceeds 5000 hours and can be extended beyond 10,000 hours with optional upgraded bearings. API Motion Inc., 45 Hazelwood Dr., Amherst, NY 14228.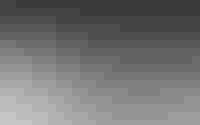 Injection Molding Machines
Models in a line of BMC thermoset injection molding machines are rated at 100 to 850 tn clamp force. Based on the company's open-frame Prowler and Magna hydraulic injection molding machines, the line uses screw, barrel, and stuffer technology from Apex Plastic Technologies (South Elgin, IL). The machines are designed to process the full range of granular, sheet, bulk, vinyl ester, and thick molding compounds. Milacron Inc., Plastics Technologies Group, 4165 Halfacre Rd., Batavia, OH 45103.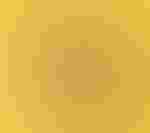 Precision Orifice
This 0.0004-in. precision jewel orifice is now included in the company's standard line of orifice sizes. The hole is so small that it is invisible to the naked eye and must be machined using a superfine laser beam. Besides small size, the orifice offers zero porosity, high-temperature tolerance, and wear resistance. It is available with a filter and in a variety of custom or stock fittings and connector housings. Bird Precision, One Spruce St., P.O. Box 569, Waltham, MA 02254-0569.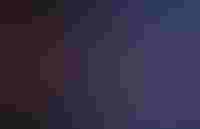 Spray Valve
The 780S spray valve system uses low-volume, low-pressure air to apply silicones and other low- to medium-viscosity fluids without clogging, dripping, or overspraying. The system's neat, consistent coverage enhances product quality and appearance and minimizes waste, maintenance, and rework. A typical medical application is lubricating syringes before pistons are inserted. Only 4 in. long, the valve is simple to install and uses two separate air inputs to produce controlled spray patterns from 0.17 to 3.0 in. diam. EFD, 977 Waterman Ave., East Providence, RI 02914-1378.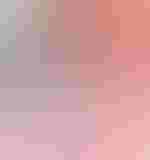 Corrugated Tubing
Previously available from the supplier only through custom orders, corrugated tubing, or wire loom as it is commonly called, is now stocked for quick delivery. The corrugated tubing is suitable for use as a lightweight protective covering over wires or small tubes, or as an aesthetic feature. When the tubing is used as wire and cable sleeving in medical devices, where the ability to bend a protective cover or design element is a necessity, the corrugations provide flexibility that many straight-walled tubing materials cannot. NewAge Industries Inc., Plastics Technology Group, 2300 Maryland Rd., Willow Grove, PA 19090.


Sign up for the QMED & MD+DI Daily newsletter.
You May Also Like
---