Cover Products 16117
Cover Products
Medical Product Manufacturing News
Cover Products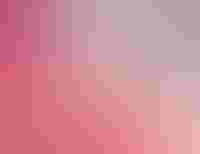 Burr-free manufacturing produces thin-wall medical tubing
Using burr-free manufacturing techniques, a company produces small-diameter metal tubes, wires, and rods. Any metal can be used to create catheters, stents, radiopaque markers, cardiac pacing devices, diagnostic probes, electrodes, and other minimally invasive device applications. Fabrication capabilities encompass rotary abrasive cutting; double-disk and centerless grinding; lapping; barrel, vibratory, and centrifugal polishing; and wire straightening. Multistage ultrasonic cleaning, camera vision inspection, and automated dimensional sorting ensure that length and diameter tolerances are in the microns, parallelism and flatness are less than a micron, squareness is in the minutes, and surface finishes are as smooth as 1 µin. Metal Cutting Corp., 59 Village Park Rd., Cedar Grove, NJ 07009.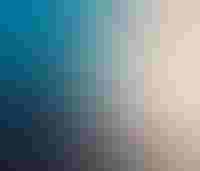 Medical-grade dressing is hypoallergenic and breathable
For wounds requiring regular monitoring, a company provides a dressing made of clear urethane film. The hypoallergenic acrylic adhesive is pattern-coated on the film for breathability and a high moisture-vapor transmission rate, giving wounds improved exposure to the air without increased danger from contaminants. The adhesive film conforms to irregular surfaces and is easily removed from skin. Scapa Tapes, 111 Great Pond Dr., Windsor, CT 06095.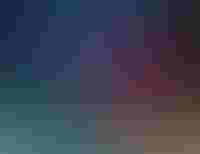 Light-emitting diodes have increased irradiance levels
A manufacturer of optoelectronic measuring equipment offers a new line of light-emitting diodes. The IPL 10630 self-monitoring emitters are a marked improvement over previous versions, with irradiance levels increased by three times for the blue LED and eight times for the green LED. Joining these for the first time is a broad-spectrum white LED. The hermetically sealed devices reject electrical noise in difficult environments. The emitters operate from a single- or dual-rail power source, allowing compatibility with logic circuits or voltage comparators. Integrated Photomatrix Inc., 4282 Reynolds Dr., Hilliard, OH 43026.
Copyright ©1999 Medical Product Manufacturing News
Sign up for the QMED & MD+DI Daily newsletter.
You May Also Like
---