Choosing the Right Medtech Product Development Consultancy
Choosing the Right Medtech Product Development Consultancy
Expertise, experience, quality of answers, and work are key areas of interest in a partner qualification tool kit.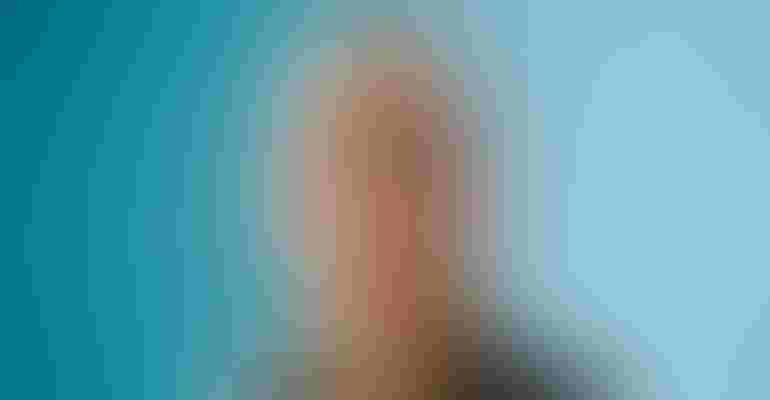 Image courtesy of David Dobson
By David Dobson
Several criteria are often used by medical device startups or OEMs to find an outside product development consultancy (PD). This article explores areas and ideas that should be added to a partner qualification tool kit.
Looking for a partner who can take on, master, and solve a complex product development challenge is a very different thing to finding and qualifying a partner for a simple design assignment.
Assuming your network and references can provide a short list of companies to start with, the typical checklist items are easy to work through. Are they experienced and do they work in the requisite area?  Where are they located? How much do they charge for their services?
Answers are easily determined and have value in the overall evaluation. But more importantly, and with a potentially profound effect on your company's longer-term success, are some additional areas that need to be explored and understood. This is when the task quickly becomes more nuanced and complicated.
What does partnering even mean?
Partnering a misunderstood and overused term. Is it even appropriate for complex medical device product development? Are you ready to open up your business and share your risks and rewards with a company who will solve many of your technical problems? If the answer is yes, then does your planned compensation budget reflect this important work?
If the answer is no, then your search is actually for a simple design firm to help with a lack of bandwidth. A placement service with a good bench of technical contractors is your best bet.
Expertise, experience, quality of answers and work
Expertise, experience, quality of answers, and work are the big ones. Everything else should take a back seat to these requirements.
One of the best ways to get a handle on this hard to determine qualification is to spend a day or two at the prospective product development company's office. Meet with team members, ask tons of questions about their backgrounds, experience, expertise, and development processes. Do they really get it? Do they understand the technology you are trying to commercialize? Do they understand the users and ecosystems of the product(s) you are developing? 
The target PD firm doesn't need to know all that you know about your market and product space, but they sure need to have a solid, workable understanding of the relevant technologies and how to implement them.
What is the ROI if we get this right?  What is the penalty if we get this wrong?
Many companies neglect to ask themselves, 'what is the payoff for getting and implementing good, better, or best answers' to their technical development programs? If the problems and design challenges are solved well, create compelling and robust designs, generate valuable intellectual property and eventual exponential commercial gain, then the cost to do the work is immaterial.
If the work is done in a mediocre way because low cost was the most important criteria, then how does that affect your business in the medium to long term?
You should ask yourself whether your company is keeping the strategic, longer term business picture in mind, or focused on a short, tactical horizon.
Price
Sadly, price is often the primary, or at least a frequently used, filter for determining the fit of a product development consultancy. Yes, it is important, but you could be harming your firm's longer-term success and shortchanging your project by saving some money and compromising the quality of crucial work.
Communications
A good communications strategy can overcome and often negate the benefits of proximity. Regardless of where a company is located, the people, the processes, the frequency, and type of communication are fundamental to teamwork and effective decision making.  
Having succinct critical conversations on a regular basis not only makes for better relationships, but also better design decisions and outcomes.   
You need to dig deep enough to know whether the consultancy you are evaluating will really listen and understand you. Will they hear and interpret your explicit instructions correctly? Will they accurately read and understand the unsaid aspects of communication that are difficult to verbalize, but very important? In short, do they get you?
We all think we are good communicators, but that's not necessarily true. Evidence of a good communication process and plan needs to be determined as part of vendor qualification.
Cultural fit
Communication strategies don't work if there is a cultural mismatch. Cultural fit between companies and team members is often overlooked, and even thought of as not relevant or superfluous to the equation.
In order to determine cultural fit, the first thing to do is to get boots on the ground at the PD consultancy's site. Look around, soak up the environment, ask questions about their work, expertise, equipment, and the overall business. Is there evidence that they enjoy doing their work, and do you see positive working relationships?
On a more theoretical note, do they share your same desire for meaningful innovation? Do you both value broad thinking, conceptualizing of new ideas? Do you see evidence of quick prototyping new designs, even some that are "outside the box"?
Do the compelling mission statements really correlate with reality? Do they really follow those lofty words and ambitions? Are these principles aligned with you and your company?
Productivity and speed
You can always tell something about a culture by the way it works. You can see evidence of the values a company adopts, and whether employees embrace the culture, by the enthusiasm and productivity of its workforce.   
Twenty-five years ago, most product development firms boasted about their ability to quickly develop and bring a new product to market. With the implementation of new design and prototyping technologies, speed was paramount. Now it is merely table stakes.
Location / proximity
It sure is convenient if the chosen PD company has offices close by your office, but how important is proximity? What do you gain? What do you trade off?
Well, it depends. Proximity can reduce time spent in meetings. It can help build relationships (if the time and effort is put forward). It may even help reduce some transaction costs like shipping.
On the downside, it can also impede new ideas and innovations. Having fresh eyes, from a different region, focused on a perplexing problem often yields new and better results. When you continually apply the same people, with the same perspective, to the same task, you frequently end up with the same answers.
So, depending on the nature of the project and composition of the teams involved (working onsite or remote), location may be worth some consideration.
Someday someone will come up with a nice mathematical equation that can be employed with some degree of success, to determine whether there is a good fit between companies looking to partner on product development. Until then, it will take lots of hands-on work and a fair evaluation of not only potential development partner capabilities, but an honest appraisal of what is most important to your company (both for startups and mature businesses) and how that translates into your selection criteria and structure of an agreement with a product development consultancy.
About the Author:
David Dobson is vice president, Business Development at StarFish Medical. He has over three decades of product development experience in a variety of corporate and consulting organizations. He has developed medical devices and consumer products, and managed international product design and engineering consultancies. Dobson now applies his development experience and extensive knowledge of medical device and life science markets to business development. He helps clients appropriately apply user research, design, product, and technology development to new and innovative technologies and customer experiences.
Sign up for the QMED & MD+DI Daily newsletter.
You May Also Like
---