SPOTLIGHT ON PRINTING & LABELING
SPOTLIGHT ON PRINTING & LABELING
SPOTLIGHT ON PRINTING & LABELING
Laser marking systems
Three product lines of laser marking systems mark virtually all medical products, including tubing, syringes and syringe caps, surgical or dental tools, IV bags, and implants. The systems permanently mark clean date and batch codes, bar codes, 2-D symbologies, graphics, and logos. These markings, readable with machines or the human eye, can be used for product traceability on plastics, metals, glass, rubber, and paper. Lumonics Corp., P.O. Box 9010, Oxnard, CA 93031. Phone: 805/485-5559.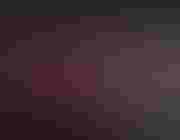 Corona treating system
A corona discharge surface-treating system is especially suited for use on plastic medical components. The Plasma-Jet system treats selected surfaces of plastic tubing, extruded profiles, and molded parts to improve the bonding of inks, adhesives, and coatings. Corona treatment with the system uses an electrical discharge to increase the surface wettability before direct printing, hot stamping, labeling, and component assembly operations. This type of treatment is important for manufacturers who use water-based compounds and UV-curable inks, which demand higher surface-energy levels than older solvent-based inks. Corotec Corp., 145 Hyde Rd., Farmington, CT 06032. Phone: 800/423-0348.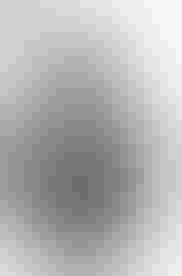 Thermal printer and applicator
A label printer and applicator will thermal-print to pressure-sensitive labels and apply them to premade pouches, bags, and flats at rates of 12 in. of stock per second. The PAL Labelmaster applicator is PC controlled and supplied with menu-driven software. Electronic label sensing in both the printer and applicator allows the use of release liners without pin-feed holes. The unit can process bags, pouches, and flats up to 16 in. wide and 24 in. long. Labels can be up to 4.5 in. wide and 6 in. long. About Packaging Robotics Inc., 6661 Arapahoe Ave., Ste. 2, Boulder, CO 80303. Phone: 303/449-2559.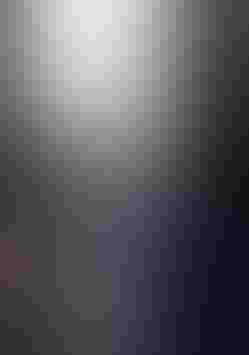 Pad printer
A pad printer with apatented covered inkwell or interchangeable sealed-cup ink mechanism enables gradient measurements to be printed directly on the surface of a catheter. The TPU 250 printer offers a cost-effective method for pad-printing flexible and rigid catheters. The combination of an accurate pad-printing machine with a precision vacuum, parts-locating fixture ensures a precise imprint location. Nontoxic, FDA-compliant inks supply effective adhesion on a variety of catheter substrates including P-BAX, PVC, and silicone. Teca-Print USA Corp., 10 Cook St., Billerica, MA 01821. Phone: 508/667-8655.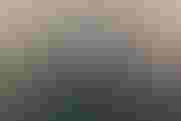 Thermal-transfer printer
A compact programmable thermal-transfer printer can print code dates, pricing, variable information, and scannable bar codes directly onto such substrates as film, foil, lamination, and chipboard cartons. The EasyPrint Flow is designed to replace conventional hot stamp and ink coders on horizontal-flow wrappers, baggers, cartons, and continuous moving webs at print speeds up to 600 mm/sec. The printer uses thermal-transfer technology to print text and bar codes in a print area of up to 5 x 7.5 in. The cassette-loaded ribbon changer accepts 450-m rolls of transfer foil. Bell-Mark, 331 Changebridge Rd., Pine Brook, NJ 07058. Phone: 201/882-0202.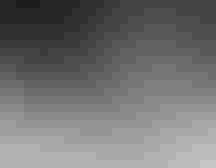 Slot sensor
A slot sensor provides high sensitivity and fast response for label and edge detection and register-mark reading. The SR21 sensor can adapt to difficult backgrounds as well as low- and variable-contrast conditions. Featuring a yes/no teach-in process, the sensor's bicolored green/red LED guides the operator during the setting phase and provides diagnostic information. An 80-microsecond response time permits precise detection. The rugged unit comes in a metal housing, provides Class I electrical shock protection, and tolerates ambient temperatures from 32° to 131°F and 35­83 RH. Operating on 10­30 V dc, the compact sensor includes a two-position, 90° rotatable M8 connector for mounting flexibility. Balluff Inc., 8125 Holton Dr., Florence, KY 41042. Phone: 800/543-8390.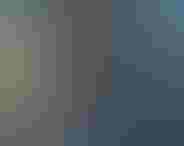 Printing and labeling system
A printing and labeling system applies pressure-sensitive labels to nearly any shape or size product including multipanels. Compatible with most commercial print engines, the Final Touch 401 handles many printing combinations such as direct thermal, thermal transfer, variable-size text, bar codes, and graphic images. Labels up to 14 in. long are printed and dispensed on demand. The machine can be equipped with an up to 18-in.-diam supply roll. Standard features include photoelectric label sensors; end-of-label, low-ribbon, and end-of-ribbon detectors; and a rewind system to minimize web tension. Options such as on-line bar code inspection, label software, and wireless transmission are available. With a rugged design and reach capability up to 28 in., the unit is suitable for harsh applications in large product manufacturing environments. New Jersey Machine, 56 Etna Rd., Lebanon, NH 03766. Phone: 603/448-0300.
High-resolution printing
A company specializes in high-resolution printing for the medical industry in a dust-free environment on flat, textured, or curved surfaces including substrates that are difficult to imprint, such as polypropylene, acetal, polyethylene, or PVC. The company inventories a wide variety of inks, including medical grade, that will withstand repeated sterilization. It can print large or small production runs and welcomes prototype work. Hi-Tech Screenprint Inc., 195 Bay State Dr., Braintree, MA 02184. Phone: 781/356-0700.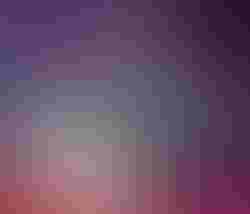 Graphics printing system
Designed to provide affordable and easy-to-use ink-jet imaging and handling for mailing applications, the Model 2001 graphics printing system delivers dependable operation in office or in-plant environments. The highly versatile system can handle virtually any mail type or product size. The images printed can be individual lines of text or blocks of information up to 2 in. in height. There are 16 print styles to choose from, and the user can automatically incorporate standard postal bar codes and bit-map graphics and layouts. Videojet Systems International Inc., 1500 Mittel Blvd., Wood Dale, IL 60191. Phone: 800/654-4663.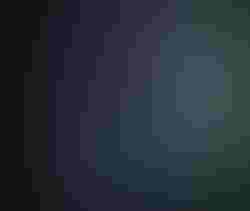 Label printer/ applicator systems
A series of printer/applicator systems provides on-line printing and applying of direct-thermal and thermal-transfer labels. The fully automated PA/4000 series provides label placement accuracy and print quality. This next-label-out system allows container-specific variable information on each label. It also offers high-resolution bar codes, text, and graphics at 203 dpi and a print speed of up to 8 in./sec. Diagraph Corp., 3401 Rider Trail S., St. Louis/Earth City, MO 63045. Phone: 314/739-1221.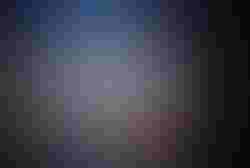 Four-color printer
A digital, four-color thermal-transfer-label printer can print on both sides of labels simultaneously; it can also cut and stack them for easy access. The QuickLabel-4 requires no printing plates, messy inks, toners, or hot-stamp dies. Label data go directly from a PC to the printer, allowing variable data to be altered during printing. The unit operates without hesitation between labels at speeds up to 5 in./sec even when a different database field is selected for each successive label. The printer's all-metal construction makes it reliable in hostile factory environments. Astro-Med Inc., Astro-Med Industrial Park, West Warwick, RI 02893. Phone: 800/343-4039.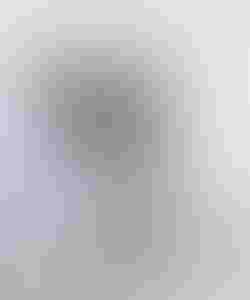 Printers/ applicators
A series of first-label-out thermal transfer printers/applicators use either a patented tamp-blow or blow-on method of application. The 2138 series is available with a variety of options such as powered unwind, 203- or 300-dpi, and low- and out-of-label-or-ribbon alarm. Other models are also available. Printing speeds are programmable up to 12 in./sec depending on printer selection. Label-Aire, 550 Burning Tree Rd., Fullerton, CA 92633. Phone: 714/441-0700.
Sign up for the QMED & MD+DI Daily newsletter.
You May Also Like
---