Sensor with Syringe Packaging Applications Featured at Assembly West Show
Sensor with Syringe Packaging Applications Featured at Assembly West Show
Sensor with Syringe Packaging Applications Featured at Assembly West Show
A collision sensor that ensures the correct placement of syringes in trays and robotic systems suited for the assembly of small parts were among the products featured at Assembly West in Long Beach, CA, a smaller regional version of Assembly Technology Expo.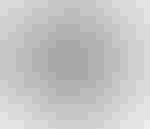 This collision sensor from Applied Robotics can be used with pick-and-place and other machines.

The collision sensor was one of the products on display at the Applied Robotics (Scotia, NY) booth. The dynamically variable QuickStop sensor can be used in welding and cutting applications or on packaging machines. Regional sales manager Stephen Quirini demonstrated an application in which the sensor was incorporated into a machine that placed syringes in a tray. When the machine accidentally slammed a syringe into the side of the tray, QuickStop immediately shut it down and sounded an alarm to alert the operator.
QuickStop operates on an air-pressure system. A regulated air supply provides positive, variable pressure to hold the sensor rigid during normal operation. If there is an impact, the air-chamber seal is opened, and a shutdown signal is immediately sent to the system controller. Features include dynamically variable trip points, permanent repeatability, and easy programming and resetting. The sensor is suited for use with robots, linear actuators, and pick-and-place machines.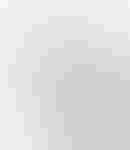 Small robots like this one from Denso alleviate tedious assembly tasks.

Robots designed for the assembly of small parts and electronic components were featured at the stand of Denso (Long Beach, CA). According to Brian Jones, senior product manager, these robots alleviate the tedious, repetitive tasks that can lead to worker injuries. Several different robot models were demonstrated, including Models VS and TETRAM. The VS features a flexible, compact body, 652-mm reach, and high payload capacity, while the TETRAM has a 460-mm reach, pressing force up to 300 lb, and multiple-angle mounting. Jones told us an interesting fact: Denso is itself the world's largest user of small assembly robots, employing thousands of them in its manufacturing facilities to assemble the robots it sells.
Quickdraw Conveyor Systems Inc. (Burnsville, MN) showed off its belt-edge conveyors, which are designed for the accurate conveyance of PCBs, BGA flex arrays, MCMs, and ceramic substrates within electronic assembly, test, and inspection equipment. John Fresonke, a company sales rep, said that features especially beneficial to medical device manufacturers include the system's clean and quiet operation, which makes it suitable for cleanroom use. The belt-edge conveyors offer customer-specified or adjustable widths, many standard or custom rail lengths, standard or low-profile extruded rails, zone-control or product-metering options, and a variety of motors. Quickdraw offers a range of other types of conveyor systems, and, Fresonke explained, the company can not only customize its standard units but can also build them from the ground up for unique applications.
Readers may be familiar with >sortimat (Torrance, CA), a company that has been featured in this magazine and that is heavily involved with the medical device and pharmaceutical industries. Sortimat manufactures high-performance assembly machines and feeders for complex assembly processes. Being a systems supplier, the company offers a variety of solutions from simple stand-alone units to complex production lines.
Sortimat sales engineer Morrie Rice explained that, in addition to the need for an integrally hygienic product, medical applications typically require a modular design concept to allow for flexible manufacturing processes.
Examples of medical products routinely processed by sortimat machines include two- and three-part disposable syringes, drip chambers, infusion catheters, infusion and transfusion sets, two- and three-way stopcocks, aerosol valves, atomizer pumps, puncture pieces for aeration caps, and safety syringes and catheters. —Karim Marouf

Sign up for the QMED & MD+DI Daily newsletter.
You May Also Like
---