Packaging Costs Reduced with Formable Bottom Web
Packaging Costs Reduced with Formable Bottom Web
Medical Packaging
Packaging Costs Reduced with Formable Bottom Web
Designed for use with uncoated Tyvek or paper top webs
BY USING A FLEXFORM P formable bottom web, device manufacturers can switch to uncoated Tyvek or uncoated paper top webs to save on packaging costs while at the same time producing smooth, peelable seals. Rollprint Packaging Products (Addison, IL) coextrudes FlexForm P with its new polymeric peelable sealant to minimize bottom web material and eliminate the expense associated with coating the top web.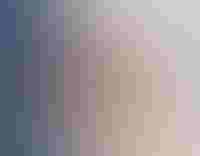 The FlexForm P formable bottom web produces smooth, peelable seals.

When the seal between the bottom and top webs is broken, the film turns uniformly white. Users accustomed to seeing white seal transfers with conventional coated Tyvek will find packages made with FlexForm P virtually identical to them.
FlexForm P is produced with a Surlyn ionomer core, a low-EVA copolymer on the outside layer, and the polymeric peelable sealant material on the inside. It is available in thicknesses ranging from 4 to 10 mil, provides good durability, and is suitable for EtO sterilization. Compared to packages using Tyvek or paper, package breathability is improved and EtO cycle times and sterilization creep are reduced, according to Rollprint. FlexForm P is compatible with most forming equipment and does not require modifying the machinery.
For more information, contact Rollprint Packaging Products at 630/628-1700.
Electronic Components
Ultraminiature Resonators Deliver Wide Frequency Range
Suitable for portable devices
GOOD RESONANT CHARACTERISTICS and high resistance to shock and vibration make the SSR series of ultraminiature ceramic-chip resonators suitable for use in portable medical equipment. Recently introduced by AVX Corp. (Myrtle Beach, SC), the units provide electronics design engineers with a high-performance timing device in a tiny, surface-mount package.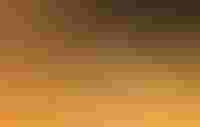 Measuring only 3.2 x 2.1 x 1.5 mm, the SSR-series chip resonators are a high-performance timing device in a tiny, surface-mount package.

According to AVX Corp., the SSR series are the smallest chip resonators available, at 3.2 x 2.1 x 1.5 mm. They incorporate built-in load capacitors that simplify circuit design and reduce assembly costs. Operating frequency range is from 16 to 60 MHz (±0.5%), and several standard frequencies are also available. Resonant impedance is a maximum of 100
, with a temperature stability of ±0.3% over an operating temperature range of -20° to 80°C.
For more information, contact AVX Corp. at 843/946-0414.
Surface Modification
Surface-Texturing Process Promotes Bond Integrity
For bonding metallic and nonmetallic surfaces
BOND INTEGRITY between metallic and nonmetallic surfaces, such as that between an implant and bone, can be improved with the Chemtex surface-texturing process. Provided by Cycam Inc. (Houston, PA), the service allows engineers to design the height, depth, and location of the surface texture, and to avoid the problems associated with plasma sprayed, sintered, or bonded materials.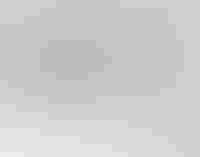 The Chemtex process produces a random, irregular pattern on surfaces, promoting bone growth and providing a strong attachment for it.

A repetitive masking and chemical or electrochemical milling process forms a random, irregular pattern on the surface. This process is repeated several times, as necessitated by the nature of the features required in the surface. Time, temperature, and the number of repetitions used in the etching process control the surface characteristics. Material is removed from the implant surface without stress on the adjoining material, and the process provides fully dimensional fillet radii at the base of the surface features.
The textured surface is adapted to allow the growth of bone materials and to provide a strong anchor for that bone material. The unitary nature of the substrate and surface features provides a strong anchoring surface that is resistant to cracking or breaking.
For more information, contact Cycam Inc. at 724/745-7272.
Sign up for the QMED & MD+DI Daily newsletter.
You May Also Like
---