New Nylon Pouch Design Aims to Offer Strength at Reduced Cost
New Nylon Pouch Design Aims to Offer Strength at Reduced Cost
Using Oliver Healthcare Packaging's new LF-1050N 40ga nylon, the pouches could improve resistance to flex cracking and delamination.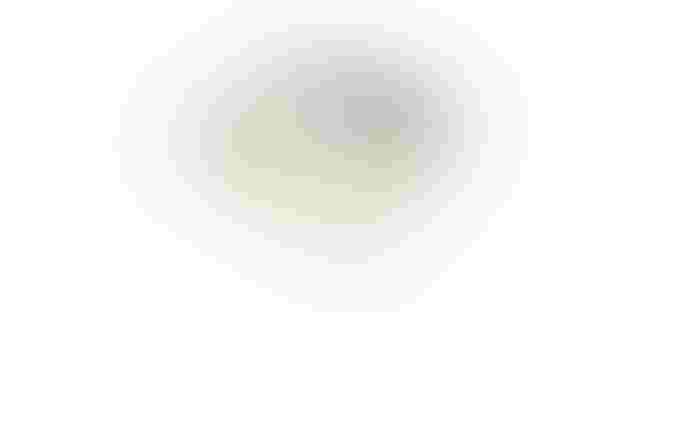 Image courtesy of Oliver Healthcare Packaging
Oliver Healthcare Packaging has developed a new pouch consisting of its new LF-1050N 40ga nylon and Tyvek 1073B that could serve as an alternative to pouches made with thicker-gauge nylons or made with PET/PE. The company believes that pouches using the new nylon could help reduce packaging costs while offering improvements in resisting flex cracking and delamination. 
"Oftentimes, medical packaging engineers are crunched for time and do not have the luxury of feasibility testing," Jenn Goff, director, product marketing, told MD+DI. "This drives risk averse decisions and thicker gauge nylons to ensure design verifications pass the first time when it may be possible to go with a thinner-gauge material and still pass testing. This adds unnecessary cost down the road when production volumes increase. Due to the nature of testing required for a major material change, many MDMs continue to use the original validated packaging. Thinner-gauge nylon offers additional confidence at a reduced price when compared to thicker nylons."
Goff explained that when packaging engineers are pressed for time and need something a bit more robust than the standard 48ga PET-based film, the LF-1050N 40ga nylon could be a more cost-effective solution than thicker-gauge nylons. "Choosing a nylon out of the gate at a small increase in price creates a win-win solution, [offering] more confidence in passing design verification when compared to standard 48ga PET-based film and minimal cost increase."
The new nylon pouch is also intended to resist flex cracking issues in some applications. Kevin Zacharias, director, technical services, explained that the term flex cracking "relates to the formation of a crack in the film as a result of repeated flexing. This would result in a breach of the sterile barrier system and can occur during the vibration mode of simulated transportation testing. Some typical causes are oversized sterile barrier systems, oversized cartons/shippers, and choosing inappropriate materials for the sterile barrier system. Rightsizing the sterile barrier system and associated cartons such that there is limited ability of the substrate to flex repeatedly, combined with the selection of substrates that are resistant to flex cracking, is the best approach to mitigate this risk."
The new nylon film may also help minimize the risk of delamination after multiple EtO sterilization cycles and accelerated aging conditions. Zacharias explained that "there are several different ways to create film laminations and not all employ an adhesive in the process. LF-1050N consists of a layer of nylon that is laminated to a sealant layer using a solvent-less adhesive. The adhesive layer creates a robust bond between the nylon and sealant layers that is resistant to failing during the rigorous test regiments that sterile barrier systems are sometimes exposed to."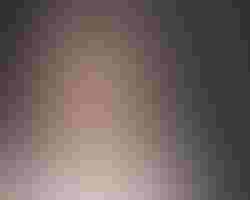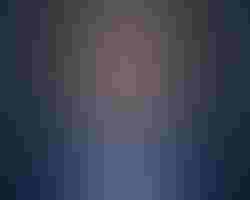 Above: Jenn Goff, director, product marketing, and Kevin Zacharias, director, technical services, Oliver Healthcare Packaging
If a company decides to switch from PET/PE to nylon, there are some careful considerations to make. For instance, it is a common misconception that thicker materials perform better in all scenarios, explained Goff. "Common pitfalls include choosing a thicker-gauge nylon to solve for all flexible material failure modes," she said. "It is important to identify potential failure modes before deciding on a solution. Some thinner-gauge nylons perform better for specific failure modes. Thicker isn't always better." 
For packaging teams looking to reduce cost while maintaining high quality, reducing the packaging footprint could offer large payoffs for both the MDM and the end user, Goff added. She detailed the following potential payoffs:
MDM:

Sterilization efficiencies 

End User (hospitals)

Reduction of waste in the waste stream

Lower price due to lower costs of materials
"With that being said, packaging engineers must meet ever-changing regulatory requirements around the world. Some regions across the globe are implementing requirements to consider waste (REACH, ROHS, EU Waste Directive to name a few)," she continued. "The other area where the packaging footprint is being looked at in more detail is around sterilization capacities. With the latest innovation challenge from the FDA, MDMs are looking at ways to reduce the amount of EtO sterilization their products are exposed to. Packaging can play a key role by optimizing packaging designs and maximizing the number of pallets within each EtO sterilization cycle."   
Goff said that while "reducing the packaging footprint is part of the equation when identifying value improvement projects for existing products, it is not the only consideration/value. Cost savings, speed/throughput, ergonomic improvements, scrap reduction, and others are areas that reduce cost from the process. When looking to reduce the packaging footprint for new products, it's more about design optimization and passing design verification. There are so many unique applications that require many design considerations. While the packaging footprint is a consideration, passing testing, fulfilling user needs, ensuring patient safety, designing for manufacturability, and meeting timelines are prioritized."
New pouch designs could offer further packaging and sterilization benefits. Goff provided the following potential gains:
Sterilization

The landscape of EtO and FDA's challenge to identify alternatives. 

New pouch designs could help reduce pallet loads. 

New materials could allow for alternate and novel sterilization modalities.

Packaging

Compliance with EUMDR and the requirement for aseptic presentation involves the need for optimized pouch designs. For instance, feedback from end users on the ability for header bags to allow for aseptic transfer has been a common challenge. 

Speed to market. Packaging is often looked at as the long pole in the tent or the most "unknown" risk from a "will it pass" standpoint. Identifying appropriate designs and materials for the specific applications that pass the first time helps give project teams more confidence.
Goff will be speaking in the upcoming webinar, Medical Device Packaging as Told Through Design Control, on June 24, 2020. Click here to register.
Sign up for the QMED & MD+DI Daily newsletter.
You May Also Like
---