Go for the Gold : Packaging Solutions Found at Pack Expo
Go for the Gold : Packaging Solutions Found at Pack Expo

Go for the Gold
The deadline for the second annual Medical Design Excellence Awards is approaching
Canon Communications, publisher of Medical Product Manufacturing News, is accepting applications for the second annual Medical Design Excellence Awards. The awards program, endorsed by the Industrial Designers Society of America (IDSA; Great Falls, VA), recognizes 13 categories of finished medical devices and device packaging. This year, the competition is open to designers and manufacturers worldwide. Entries must be submitted by February 8, 1999.
Kent Ritzel, director of Metaphase Design Group, will chair the Medical Design Excellence Awards jury for a second time.
An eight-member jury with expertise in product design and development, human factors, engineering, medicine, ergonomics, and R&D, will be judging the awards. The jury will evaluate entries based on such factors as benefits to users and patients, safety, cost-effectiveness, innovation, and advancement of the state of the art. Participants will be eligible for two levels of awards--gold and silver. Winners will be notified by mail by March 24, 1999, and invited to attend a gala dinner ceremony during MD&M East 99 in New York City, May 25-27. Also, the award-winning products will be displayed at the show.
"Last year, as a group, we were all pretty impressed with the amount of background work and research that had been done in the development of these products," says jury chair Kent Ritzel, director of Metphase Design Group (St. Louis). Ritzel, who will be chairing the jury for a second time, believes opening the awards program to the global community will make this year's competition "all the more challenging and exciting."
For information on how to submit an entry or to obtain an entry form, call Sally Lane of Canon Communications at 310/392-5509, or Kathy Leftwich of IDSA at 703/759-0100. The entry form is also available in PDF. Forms are also available through a 24-hour fax-on-demand line, 800/588-8527 or by e-mailing requests to [email protected].
Packaging Solutions Found at Pack Expo
Medical device packaging engineers continue to struggle with validating their packaging. At Pack Expo in Chicago, November 8-12, many firms were on hand to offer solutions to packaging validation challenges. Alloyd, Packaging Aids Corp., and True Technology were just a few of the many companies displaying products designed to simplify medical device packaging validation.
Alloyd (De Kalb, IL) displayed its Model 2SM1216 heat sealer, which features a PC hookup through which 33 parameters are recorded, including the temperature, pressure, and duration of the heat-sealing process. A complete record for every packaged item is thus available. The unit features an LCD touch screen interface with numeric controls, which allows the operator to select and download project setup parameters from PC-based software.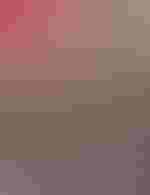 Attendees at Pack Expo were able to view products from more than 1600 exhibitors.
For manufacturers with limited space, budget, or production requirements who nevertheless require medical seal integrity, Packaging Aids Corp. (San Rafael, CA) showed its Med Pac pouch sealer. Although the unit cannot be connected to a PC, it features sealing parameters that are set by validatable controls. An alarm system aborts the cycle if either the temperature or pressure fall out of range, and the machine goes into lockout mode to prevent the operator from putting any more pouches through. The two heat sealers provide process control.
True Technology Inc. (Newton, MA) displayed its Sealcheck 210 system, which allows packagers to test and document the sterile integrity of every package rather than taking random samples from a large batch. The tester also shows the location of leaks as small as 0.001 to 0.002 in. diam. In the testing operation, a temporary barrier layer is applied over the package membrane using a special tape. Helium tracer gas is then introduced into the package through a port in the barrier tape. A probe maps the helium concentration using a mass spectrometer leak and reports the location of any leaks detected.
Overall, 75,000 people attended Pack Expo. This year's show is scheduled to be held October 18-20, 1999, in Las Vegas.
Firms Offer One-Stop Services
Through a merger of five companies based in Massachusetts and New Hampshire, the Brookfield Group (West Brookfield, MA) holding company offers rapid prototyping, tooling, and production manufacturing of injection-molded parts. The companies that make up the Brookfield Group are Brookfield Rapid Solutions (Hudson, NH), Wilderness Mold (West Hatfield, MA), Mill Valley Molding (West Hatfield, MA), Brookfield Machine (Brookfield, MA), and Brookfield Innovations (Hudson, NH).
"The merger allows member companies to leverage their financial strength for continued capital investment in new technologies," said Christopher S. Nesbitt, Brookfield Group chairman and CEO. "Other benefits include reduced overhead, increased customer service and sales coverage, and opportunities to sell existing services to a broader customer base."
The new corporation has four locations and about 260 employees.
Business and Acquisition News
Testing-instrumentation maker Thwing-Albert Instrument Co. (Philadelphia) has acquired Karl Frank GmbH. The acquired company, renamed Thwing-Albert Frank GmbH, will maintain its corporate headquarters in Germany. Davis-Standard Corp. (Pawcatuck, CT) acquired a line of blown-film dies, air rings, towers, and winders for small production and laboratory film systems from Film Master (Passaic, NJ), and will transfer the line to Davis-Standard's Laboratory and Specialty Systems Group (Cedar Grove, NJ). Specialty extruder Natvar Co. (Wakefield, MA) has formed a strategic alliance with Rubicon Medical (Salt Lake City), as well as a joint venture with Valnet Medical Corp. (Santa Isabel, Puerto Rico), to run an extrusion production line at Valnet's facility. The Texwipe Co. LLC (Upper Saddle River, NJ) opened a cleanroom products manufacturing facility in Cabayao in the Philippines. Sparton Corp. (Jackson, MI) and Contract Assembly Inc. (Lawrence, MI) have created a business alliance to provide front-end manufacturing services, including SMT, SMT prototype manufacturing, autoinsertion PCB assembly, through-hole manufacturing, cable and harness fabrication, electromechanical assembly, and total subsystems assembly. Prudential Cleanroom Services (Irvine, CA) has opened a Milpitas, CA, Class 1 cleanroom laundry processing facility. Schurter Group (Lucerne, Switzerland) has acquired Rendar Ltd. (Bognor Regis, West Sussex, UK) from the Advance Group (Witney, Oxfordshire, UK).
Sign up for the QMED & MD+DI Daily newsletter.
You May Also Like
---