Converting and Die-Cutting
Converting and Die-Cutting
Originally Published MPMN July 2009
OUTSOURCING OUTLOOK
Converting and Die-Cutting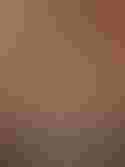 Matt Archibald, sales engineer, the LINC Group, Ottawa, ON, Canada.
Converting and die-cutting firms offer more services to medical device OEMs than ever before. Although some companies stick to the basics, most offer a full range of services, including product design, material selection, prototyping services, and assembly and packaging in controlled environments. This arrangement simplifies the ordering process for OEMs, allowing them to buy finished parts and avoid having to contract out services to multiple vendors.

While some designers have a wealth of materials knowledge, converting companies have many samples on hand and knowledge of how the materials perform in OEM equipment. Maintaining good relationships with materials suppliers enables die-cutters and converters to provide technical product information and samples to customers.
In addition to providing materials expertise, contractors can perform laser-cutting prototyping services based on customers' CAD files. While expensive, laser-cutting equipment offers tight-tolerance die-cutting and minimizes the need for tooling investments.
Computer-controlled measuring equipment for analyzing samples throughout a production run is also employed by die-cutters and converters to meet the needs of OEM customers. Used to fabricate components with tight tolerances and small dimensions, this type of equipment can provide statistical analysis reports, ensuring that OEMs will get the products they expect from a manufacturing run.
Complementing contractors' materials and equipment expertise is their ability to provide on-site visits and tours, which assist OEMs in understanding the production process and foster OEM-outsourcing partnerships. By maintaining open lines of communication, both OEMs and their outsourcers facilitate project runs and contribute to production and product improvements.

Converter Specializes in Die-Cutting Operations


A contract manufacturer offers custom converting services, producing a range of disposable medical device components. The company's capabilities include island placement for transdermal and placebo patches, laminating, custom die-cutting, and printing. Providing customized private-brand production services, including manufacturing, pouching, sealing, and packaging, the FDA-registered and CGMP-compliant medical component manufacturer also provides master roll distribution of medical foams and tapes. Adhering to 21 CFR Parts 210, 211, and 820 standards, the company creates control plans and flow charts as part of total systems validation protocols, ensuring that product tolerances are met and quality checkpoints are in place.
ATL Medical
MENOMONEE FALLS, WI
www.medicaldevicesatl.com

Firm Offers Custom Rotary Converting


Specializing in custom rotary converting, a contract manufacturer fabricates medical device components, including intricate adhesive-based gaskets for bonding plastic molded parts and adhesive-coated rubber for sealing human blood in diagnostic devices. Offering R&D and QA/QC services, the company performs a range of manufacturing operations, including tight-tolerance rotary laminating and die-cutting, multicolor printing of packaging and label materials, heat sealing, and laminating. In addition to adhesive-based products, the supplier works with an array of nontraditional materials, such as thin elastic films, foams, and foils.
The LINC Group
OTTAWA, ON, CANADA
www.linc-group.com

Supplier Converts Flexible Materials for Medical Devices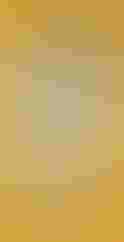 Providing specialty materials, engineering, and manufacturing services, a supplier makes IV-site and wound-care products as well as medical devices and disposables. Using a fully equipped Class 10,000 cleanroom, the company converts materials such as electrical-grade papers, films, coated cloths, laminates, and tapes. Its manufacturing capabilities range from die-cutting and slitting to more-complex laser and water-jet cutting to produce intricate patterns and parts. With access to a range of materials, the company custom-converts diagnostic test strips and carrier frames, composite wound-care dressings, die-cut medical-grade foam tape, and woven and nonwoven biocompatible pressure-sensitive adhesive tapes. In addition, the company provides printing services for tamper-evident and custom pressure-sensitive labels used on various medical products.
Fabrico
KENNESAW, GA
www.fabrico.com

Vendor Provides Digital Dieless Cutting Services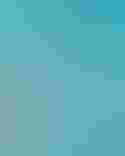 Offering digital dieless cutting services for high-precision nonmetallic parts, a contract manufacturer can cut an array of materials and shapes for medical devices, including diagnostic test strips, filters, chromatography frits, blotters, mufflers, diffusers, and wicking products. Performed in a clean-practice positive-pressure facility, the supplier's cutting services are suitable for manufacturing parts with intricate shapes, such as narrow cross sections and those with close-hole spacing. Part sizes range from less than 1 in. square to 60 × 120 in. with ±0.005-in. tolerances, depending on the material. Suited for plastics, rubbers, membranes, foams, felt, and composites, digital cutting eliminates tooling charges and permits on-the-fly modifications, according to the manufacturer.
Interstate Specialty Products Inc.
SUTTON, MA
www.interstatep.com

Contract Manufacturer Offers Precision Die-Cutting Services

A vendor offers tight-tolerance and high-speed rotary die-cutting, multilayer lamination, narrow web slitting, flatbed die-cutting, laser cutting, and printing services. Providing subassembly support and biosensor components, the company performs converting services for a range of medical devices and wound-care applications. Equipped with a 53,000-sq-ft facility, it offers both finished products and components for device companies. Typical applications include skin-contact pressure-sensitive adhesives, filtration, venting, vibration control, sound dampening, bonding, mounting, and protection. For wound-care applications, the company specializes in the custom converting of disposable adhesive components and wound dressings, utilizing materials such as films, foils, foams, wovens, nonwovens, and hydrocolloids.
G&L Precision Die Cutting
SAN JOSE
www.glprecision.com
For more information on such contract manufacturing services as converting and die-cutting, go to www.devicelink.com/mpmn/cm
Copyright ©2009 Medical Product Manufacturing News
Sign up for the QMED & MD+DI Daily newsletter.
You May Also Like
---