Orthopedics: A Bright Spot for Value-Based Care
Orthopedics: A Bright Spot for Value-Based Care
How orthopedics companies are adapting to the new reality of bundled Medicare payments for hip and knee replacement procedures.
MD+DI Staff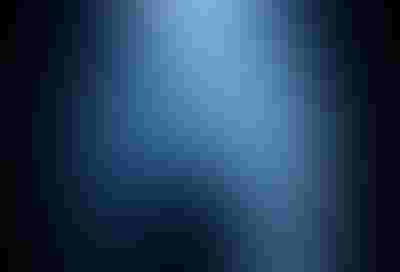 On April 1, 2016, value-based care in the United States went from being an option to a requirement--at least for around 800 hospitals near 67 urban centers around the country. That's when CMS's Comprehensive Care for Joint Replacement (CJR) model officially went into effect, giving those hospitals bundled payments for episodes of care around lower extremity joint replacements. The aim is simple: provide better, more efficient care for patients undergoing hip and knee replacements, the most common inpatient surgeries paid for through Medicare and for which the program shelled out more than $7 billion in hospital costs alone in 2014.
Previously, Medicare spending for episodes of care surrounding these procedures varied widely depending on location, often driven up by complications such as infections or implant failures that landed patients back in the hospital. In an attempt to minimize those costly readmissions, the CJR model encourages hospitals to better coordinate with physicians and post-acute care centers by holding them responsible for the entire episode of care, beginning when the patient is admitted to the hospital and ending 90 days after their discharge. Hospitals required to participate in the program must hit cost and quality targets for these episodes. Those that meet or beat those targets may be rewarded with additional payment, while those that don't could be forced to repay some of the Medicare funds they received.  
Rather than abandon their customers to deal with bundled payments on their own, orthopedics companies are offering up solutions to help providers make the most of them. Implant makers today are rolling out tools to engage patients and crunch data, offering services to help healthcare facilities streamline and improve care, and launching products intended to cut cost out of the system.
Adding Value with Pre- and Post-Op Platforms
Improving patient care is a central tenet of CJR, so it was fitting that less than a month after the model went into effect, Stryker announced a new tool to engage and educate patients undergoing joint replacement procedures. Launched by the Kalamazoo, MI-based company's Stryker Performance Solutions (SPS) business unit, the web-based JointCOACH platform helps patients prepare before the operation with reminders about required tests and fasting, educates them about the procedure and hospital discharge process, and provides recovery support, including videos of rehabilitation exercises. Patients also provide information about their home environment, a step that allows the hospital to determine the best postoperative recovery path for each person.
SPS vice president Brian McCrone described the tool as a good resource for hospitals to proactively stay connected with their joint replacement patients. Since CJR now shifts the responsibility for post-acute care costs squarely onto hospitals' shoulders, regular follow-up with patients is a must. Patients using JointCOACH are asked regularly how they are doing after the operation and care coordinators are alerted to any negative responses. That should allow hospitals to catch many potential complications early and hopefully reduce hospital readmissions.
JointCOACH has already been implemented in 30 hospitals, and patients have been game to try it. 
"We're really excited about the engagement around it," McCrone said. "At the individual hospitals, we're seeing anywhere from 85-92% of patients feel prepared going through this program. Enrollment is about 70-90% into the program, depending on the hospital."
SPS is trying to get enrollment as close to 100% as possible, and as the program gains steam, the company plans to evaluate potential ways to improve it. It could look into, for example whether patients are receiving the right content in the right way and whether the tool is driving lower costs for customers.
In addition to JointCOACH, SPS is also arming its customers with data analysis tools to help them improve care and cut costs associated with hip and knee replacement procedures. In July, the company announced Episode Performance Manager, an expansion of its digital platform, to give hospitals actionable data reports pulled from analysis of CMS's raw claims data.
"We realized that [customers] aren't prepared to manage the risks associated with this change or how they're going to manage getting the data and doing something with it," McCrone said. "We created this to try to simplify their life and help them be prepared to navigate the change."
The Episode Performance Manager platform gives hospitals the data on episode costs that they need without requiring them to wade through the raw data from Medicare. The goal is to give the facilities enough insight into the factors behind their current care quality and episode costs to enable action and improvement.
"Data is only as good as what you do with it," McCrone said. "We're going to help [hospitals] look at data in a way they never really thought to look at the data. Then we're also going to develop a plan with them to use the data to impact their care pathway to allow them to be successful."
The SPS team walks customers through the large amount of data available to them. First up, hospitals might look at their current episode cost versus the target price that has been determined by CMS. Hospitals can see what percentage of total episode cost is spent on post-acute care (a key focus area for reducing costs), what percentage of patients are discharged to their homes or home healthcare settings, and the readmission rate. These metrics are compared with the hospital's baseline data and can be viewed as a trend line, too. 
Such metrics can be useful in a number of ways, including motivating physicians by showing them their stats versus their colleagues' stats.
"Surgeons are extremely competitive people," said SPS program manager Jordan McInerney. "The best way to drive change is to line them up beside each other. We're just trying to facilitate the sharing of best practices."
The Episode Performance Manager also enables hospitals to track where their joint replacement patients go for recovery after the procedure and evaluate cost and quality data on each facility. Based on that information, physicians might change where they send their patients upon discharge, or the hospital could work with facilities to reduce large discrepancies in care costs. 
McCrone and McInerney emphasized that the Episode Performance Manager platform is scalable and will be able to expand as needed to meet any new bundled payment requirements.
Like Stryker, Zimmer Biomet is combining clinical services and technologies to help customers tackle the new business models expected in a value-based care environment.
The Warsaw, IN, company's new Signature Solutions offering with combine Zimmer Biomet's consulting services with clinical services and technologies--some the company already has and some that will be added through acquisitions and partnerships, according to a press release.
"Signature Solutions will encapsulate our exclusive and extensive knowledge of the new healthcare landscape into the first end-to-end suite of clinical services, technologies, and proprietary analytical tools, which are designed to work seamlessly with the institutions' existing infrastructure to improve quality outcomes, provide more efficient care, and increase provider throughput," David Dvorak, Zimmer Biomet president and CEO, said in the release.
Signature Solutions will include interactive tools to engage and educate patients on procedures, treatments, and rehabilitation; a platform for hospitals to gather and analyze patient-reported outcomes data; and consulting, digital health software, and personalized medical devices. All of these elements are anticipated to improve patient outcomes, facilitate reimbursement, and make the entire process more efficient.
The program will be available to some U.S. academic centers this year, followed by a wider launch in 2017.
Eyeing Intra-Operative Costs
While Stryker and Zimmer Biomet have focused on value-added tools and services intended to cut costs associated with joint replacement procedures in the post-operative environment, London-based Smith & Nephew is taking a different tack.
"We're focused on the post-surgical piece, but we're also focused on the intra-operative piece, with our lower-cost business model," chief commercial officer Michael Frazzette said during the company's second-quarter earnings call this past July, according to a Seeking Alpha transcript.
In August 2014, Smith & Nephew announced its Syncera program, through which two older generations of the company's hips and knees are sold at a cheaper price and surgeries using those devices are performed without the presence of a manufacturer's rep in the operating room. The program also leverages software to improve operating room efficiency.
Syncera has generated a "huge amount" of interest among healthcare providers, Frazzette said, and CJR has only intensified discussions around what the company could do to help providers improve care while keeping costs in check. That lead Smith & Nephew to add another element to the Syncera program in the first quarter of 2016, just before CJR went into effect: bundled offerings that combine its joint offerings with its PICO single-use negative pressure wound therapy device and ACTICOAT wound dressings.
". . . [W]hen used post-surgically, we essentially guarantee against a surgical site infection over the 90-day episode," Frazzette said. "And to put that into context, surgical site infections account for about an additional incremental $50,000 cost per episode, relative to readmission rates."
So far, he said, the bundle has been "gaining pretty good traction."
Prior to CJR's implementation, some experts, including analysts at Standard and Poor's, speculated that one result of bundled payments would an increase pricing pressure on hip and knee implants themselves. Frazzette and other orthopedic company executives have said that's not happening yet, but if the strategy of a newcomer to the market proves fruitful, that could change.
When CJR went into effect, Medtronic didn't even have hip or knee replacement lines, but as a pioneer of value-based care, the Ireland-based device maker, it seems, couldn't bear to be left out of the fun.   
At the company's June 6 analyst day, executives revealed that Medtronic had purchased Minneapolis-based Responsive Orthopedics, which has an FDA-cleared total knee replacement product expected to launch during the first half of 2017 and is developing a total hip product that's still awaiting the agency's greenlight.  
"We don't consider these to be value products at all," Geoffrey Martha, president of Medtronic's Restorative Therapies Group, said, according to the Minneapolis Star Tribune. "These are premium products, just priced differently, priced lower. The same team that has designed many of the knees and hips that are out there in the market today sold by the big players designed these ones. So there is no impairment on the quality from our perspective."
But buyers of these hips and knees won't get quite the variety that they would if they went to the likes of Stryker or Zimmer. 
"We don't have 47 sizes and colors," Martha said. "We got the main sizes we think you need and instrument sets that are streamlined.
The hip and the knee business is just part of the value-based products and services that Medtronic is developing to address the bundled care environment in orthopedics that include working collaboratively with physicians and make money through shared savings. 
While it remains to be seen which approach to helping providers tackle CJR will be successful, what is certain is that value-based care is not going away. In 2014, around 20% of Medicare payments were tied to quality metrics. This year, that number grew 10%, and by 2018 the U.S. Department of Health and Human Services (HHS) is tasked with moving half of all Medicare payments away from a fee-for-service model.
This past July, HHS proposed new rules to expand CJR to include surgical procedures to repair hip and femur fractures and create a new bundled payment model for cardiac care. As value-based care becomes the norm across the industry, expect to see more sectors follow ortho's lead.
This article combined reporting from MD+DI's managing editor Marie Thibault, editor-in-chief Jamie Hartford, and former senior editor Arundhati Parmar. Reach us at [email protected].
[image courtesy of PRAISAENG/FREEDIGITALPHOTOS.NET]
Sign up for the QMED & MD+DI Daily newsletter.
You May Also Like
---