Medtronic Is 'Unapologetically' Leading a Shift in Minimally Invasive Spine Surgery
Medtronic Is 'Unapologetically' Leading a Shift in Minimally Invasive Spine Surgery
The VP of Medtronic's spine business talks about the shift from the age of the device to the age of the procedure in minimally invasive spine technologies.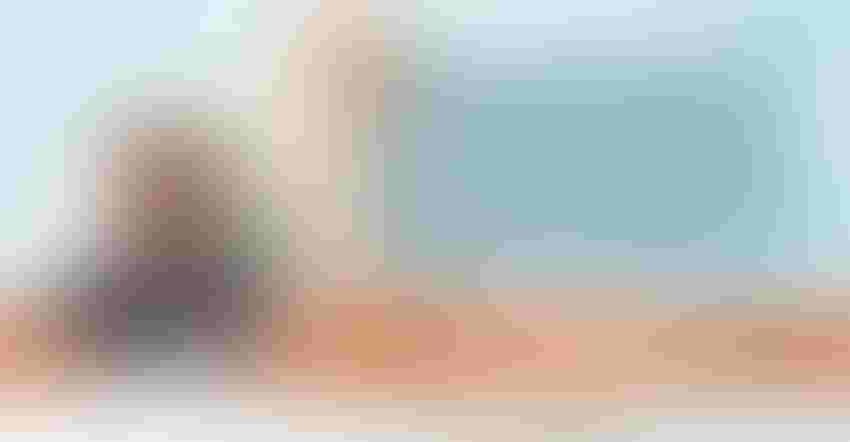 Medtronic's spine business – once accused of being bent out of shape – has straightened out considerably in the past decade.
COVID-related headwinds aside, the company's spine business continues to gain market share and benefit from Medtronic's efforts to become a more nimble and competitive organization under CEO Geoff Martha.
"In cranial and spinal technologies, we're winning share and launching new spine implants that enhance the overall value of our ecosystem of preoperative planning software, imaging, navigation and robotic systems, and powered surgical instruments, which is transforming care in spine surgery," Martha said during the company's fiscal Q2 2022 earnings call last November. "Our new implants also go directly at the competition. Starting this past quarter with our Catalyft expandable interbody system to specifically attract Globus users."
The Catalyft system is one of more than 20 products Medtronic's spine business is on track to launch during the company's current fiscal quarter.
MD+DI recently spoke with Carlton Weatherby, VP/GM of spine and biologics at Medtronic, about these recent launches and the trends he sees in spine surgery.
Spine surgery shifts from 'the age of the implant' to 'the age of the procedure'
"Within spine you see this shift where we're kind of transitioning from what many have called the age of the implant to what is more the age of the procedure, and where the basis of innovation is shifting to be less about the device and more about a procedural solution," Weatherby said. "That's where we have always been a leader, but we're indexing even more with our investment and our focus, both from an operational and commercial perspective to ensure that we are leading the way, and that we're creating a new standard for minimally invasive spine surgeries."
Although minimally invasive surgery (MIS) isn't the majority of spine cases performed today, Weatherby said MIS is becoming more broadly adopted and he expects that trend to accelerate, in part because of innovative technologies like those that Medtronic is introducing into the market, and partly because of education and training, which the company is also supporting.
"It's a really important trend in the industry, and one that we believe we have a leg up on," he said. "So as we think about the launches that we have had recently and those that are coming, it really is through the lens of this procedural solution in minimally invasive spine surgery. We are not apologetic in saying that we have the most comprehensive and integrated solution and portfolio of solutions that enable surgeries to one, reduce variability, two, enhance their efficiency, and then ultimately provide more personalized care that improves outcomes when doing these procedures with our technologies.
In calendar year 2022, Weatherby said the market can expect to see a continuation of – and an even more intense focus on – investment into this strategy of leading the way in minimally invasive spine surgery.
"And that's with a number of launches, and launches that, again, are less about the individual product and more about how separate products, separate solutions, tie in together to make it easier for a surgeon to adopt and apply it to their practice," he said.
These product introductions will offer procedural solutions for surgeons that are integrated, and that allow for a more effective and efficient adoption of the technologies, Weatherby said.
The Catalyft expandable interbody system, for example, fills a gap in Medtronic's spine surgery portfolio but also introduces a differentiated expandable interbody system to the market. According to the company, the Catalyft PL and PL40 feature a unique design for anterior rim engagement, a beveled tip for ease of insertion, seamless integration with StealthStation Navigation, simplified bone graft delivery, and active expansion at the precise angle and lift that surgeons need for minimally invasive, patient-specific solutions to meet sagittal alignment goals.
When Medtronic launched the Catalyft, the company made sure to launch it in a way that was integrated with other new spine surgery products, such as the Space-D access system, which Weatherby said gives surgeons greater visualization and access when they're doing minimally invasive spine surgery. The launch was also tied with the launch of the Accelerate graft delivery system with Grafton DBF. All of these new products are wrapped up in what Medtronic has dubbed its MIS+ portfolio.
Another element of this integrated product launch is the ModuLeX, a modular screw, he noted.
"Think of it as a headless screw that allows surgeons to, when they're doing these procedures, in some ways assemble it in real time and not have to work around certain components of implants that they had to do in the past," Weatherby said.
Addressing the learning curve of minimally invasive spine surgery technologies
As with any new medical technology, there is certainly a learning curve with these new products, he acknowledged.
"I'd argue that [learning curve] has been part of the reason why minimally invasive spine surgery didn't take off at the rate many of us expected, knowing the benefits of fewer complications and shorter length of stay and quicker return to work," Weatherby said. "You would think that those benefits would outweigh the challenges, but the learning curve has been one of those market development barriers."
On the other hand, he said, the beauty of new technologies like those that Medtronic is introducing, and how they are all integrated, allows the company to work with surgeons and their staff and train them in an accelerated fashion.
"So there is still a learning curve today, but that curve has been straightened, or dampened, over the last several years and quarters, especially with some of the new innovations that we've launched," Weatherby said. "And the other element is medical education and training, and that's something that we at Medtronic have been leading in for a long time but are investing in even more today as we come to market with new technologies and integrate them with other technologies like enabling solutions that we have related to navigation and robotics. It's important that we are side-by-side with our surgeons, walking them through the procedure and what we call the clinical pathway of introducing these new technologies."
In many ways, Medtronic's strategy of developing a portfolio of integrated products that create a single procedural solution can be likened to the way Apple has developed its platform of iOS products. Once a customer has committed to an iPhone, for instance, they're much more likely to stick with Apple products because your iPhone works with your iPad and your Apple Watch, and so on.
"As you bring them together they truly do form an ecosystem, which means that they work better together," Weatherby said. "...And we think the further we get along in this trend of the integrated OR ... the more important that will be."
Sign up for the QMED & MD+DI Daily newsletter.
You May Also Like
---