Cleveland Clinic Clashes With Ortho Surgeon
Cleveland Clinic Clashes With Ortho Surgeon
An orthopedic surgeon moved his practice away from Cleveland Clinic unhappy with a cost-cutting measure. Here's the story behind how the health system actually arrived at the decision to consolidate ortho vendors.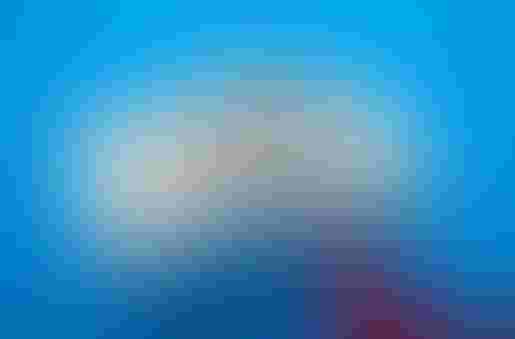 Arundhati Parmar
Earlier this month, Dr. Raymond Horwood, an Ohio orthopedic surgeon, created a bit of a stir when his practice sent a letter to patients informing them that he was moving his practice from Cleveland Clinic's Fairview Hospital to another hospital because the "Cleveland Clinic Foundation has instituted cost-cutting measures which limit the implant options for joint replacement surgery to just two vendors."
Those two are Stryker and Zimmer.
The letter went on to say that Dr. Horwood has used implants from DePuy, a unit of Johnson & Johnson, for 28 years and does not "feel in good conscience that he can jeopardize his patients by changing to an unfamiliar implant system simply to save money for a hospital system."
The story, reported by Cleveland.com, brings to light the clash that can occur as large healthcare systems move to a value-based paradigm accelerated by the Affordable Care Act.
On the one hand, there are healthcare providers like Cleveland Clinic that feel the need to aggressively rein in costs and provide good, clinical outcomes by reducing treatment variation.
On the other there is the physician, in this case an orthopedic surgeon—specialists known to be fiercely independent, used to having their preference for tools and products respected, used to being the sole decision maker on what is best for patients, and who are suddenly seeing their realm of choice narrow and their influence wane.
At Cleveland Clinic, about 60% of the physicians are employed by the hospital, while the rest are independent practitioners.
So how did Cleveland Clinic come to consolidate the number of orthopedic vendors from seven, though the majority of the expenditure was with five vendors, to two?
Cutting implant choice followed a similar process and trajectory and the same philosophy used to standardize in other categories, explained Simrit Sandhu, executive director of supply chain management at the Cleveland Clinic.
"All decisions are made by a peer of physicians who evaluate all relevant literature prior to making any standardization choices," Sandhu said in an interview. "We've been doing this systematically over the years in all our service lines be it cardiac or orthopedic or neuro. And the goal has been trying to make care the most effective and the most affordable for our patients. In doing so, the decisions haven't been made by supply chain executives or supply chain professionals. We facilitated the process but a peer group of physicians based on their evaluation of the product line and literature have helped standardize the offerings where applicable."
Sandhu noted that all contracts also have clauses that state that exceptions will be granted if it is determined that patients will benefit from it and when there is a clinical cause to deviate from the standardized product.
But perhaps the most important element of a successful transition to a standardized system is training of physicians.
"When we make a physician standardize to an implant that he may not necessarily have a lot of experience with, getting the physician adequate training and time to get used to the new product line has always been part of our process," Sandhu said.
The effort to consolidate vendors in total joint replacement category began last year and spanned nine months, said Allen Passerallo, senior director of sourcing at Cleveland Clinic.

Physicians involved in joint replacement were invited to participate in meetings to chart the course forward and review clinical literature. The technologies being reviewed were placed under three broad buckets—total hips, total knees and revision hips.
After those meetings and the review of the literature "the thought was that all of the five major suppliers in orthopedics in total joints had similar levels of technology and were equally supported in the literature one way or the other in terms of quality," Passerallo said.
Five implant vendors were also invited through a RFP process to explain their value propositions and why they should be selected to win the contract.
In the end, Stryker and Zimmer were chosen for the three-year contract and Cleveland Clinic saved 18% overall. Passerallo declined to provide the actual savings figure, noting that it was several millions of dollars and that Cleveland Clinic could have saved even more had it chosen a different vendor group.
"I will be completely transparent in saying that there was additional savings opportunities to go with another supplier, but there was some concern from a technology standpoint that they didn't meet our needs, so therefore we did not go down that path," he declared. "We went with the second-greatest value financially because it was the best value from a quality."
The contract was awarded June 1.
"We have a 60-day ramp-up period for training and education, and the contract start date was Aug. 1," he said. "We had made a clinical decision that with the right training level that it would take about 60 days for surgeons to feel comfortable in converting and that happens through table top displays as well as bone saw labs and what have you."
Dr. Horwood, who has used DePuy implants for 28 hours apparently chose not to train.
"The break happened prior to giving it a try. It wasn't as if that individual went through the 60-day training period," Sandhu said.
She added that physicians who are in their mid- and late 50s who may not have been exposed to the standardized product—whether in ortho or other categories—and are concerned about moving to a new product undergo the training and then convert.
"The bottom line is that the majority of the physicians in that demographic chose to convert, chose to train, chose to make the decision," Sandhu said. "In the last eight to nine years, we have seen more collaboration than deviance."
An administrative assistant to Horwood declined to make him available to answer questions even via email.
Horwood is a member of the American Academy of Orthopaedic Surgeons, which has embraced accountable care wholeheartedly.
Alexandra Page, chair of AAOS's Health Care System Committee, said that such conflicts between physicians and health systems need to be reviewed on an individual basis.
On the one hand, part of being a physician and an orthopedic surgeon is life-long learning. You can't say, 'This is the way I have learned to do it in residency and fellowship so this is the way I am going to do it for the rest of my life' or you wouldn't learn how to do things arthroscopically and minimally invasively or anything new that comes down the line. So there should be some flexibility in your ability to learn and that can be to learn a new implant as well as a new technique. On the other hand, if the physician feels that it is the right implant for them, they feel extremely comfortable and confident that this is the one that in their hands is the best outcome for the patient, that remains their decision.
Nonetheless, Page also advocated a collaborative approach to achieve what everyone should be striving for: getting the same quality of care at a lower price.
"Our message to our members is you need to find a way to work collaboratively with the hospital, with the nursing home, with everybody involved in the care," Page said. "If you can say I can get the same quality at a lower price, there's your value and that's what works best from every point of view.If there were any doubts about this, the proposed rule from CMS mandating a single, bundled payment for the entire episode of a TJA in 75 markets around the US tells us collaboration and alignment is a necessity, not an option..."
DePuy Synthes did not responds to queries for comment. Page said that the current focus on cost may in the end spur true innovation in the orthopedics industry—an industry that has often been accused of only engaged in incremental innovation.
"If you have come up with an implant that is going to last 20% longer, that is worth more than a 20% increase in implant costs and the associated costs. Because of the associated costs and patient morbidity of revision surgery, 20% longer implant life has much more value than 20% increase in the cost of the implant," Page said. " That's the kind of innovation we need rather than something new and shiny that doesn't change patient outcomes."
 Arundhati Parmar is senior editor at MD+DI. Reach her at [email protected] and on Twitter @aparmarbb.
[Photo Credit: iStockphoto.com user michaelquirk]
To learn more about medical devices and trends in the marketplace, attend the two-day MD&M Minneapolis conference, Nov. 4 and 5 at the Minneapolis Convention Center. 
Sign up for the QMED & MD+DI Daily newsletter.
You May Also Like
---