Technology Speeds Up Metal Dome Placement
Technology Speeds Up Metal Dome Placement
Originally Published MPMN September 2005
HOTLINE
Technology Speeds Up Metal Dome Placement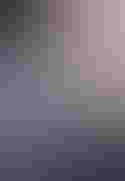 A new technology from Snaptron Inc. enables the placement of metal domes quickly and accurately.
Metal domes are low-profile momentary switch contacts that provide good tactile feel in push-button applications, including printed circuit boards, flex circuits, and membranes. Snaptron Inc. (Loveland, CO) has come up with a new technology to place these components quickly and accurately. The company offers the Dart dome placement pen for manual operations and the SureShot dome placement machine for automated functions. Both products use cartridges that are attached to a dispensing head, allowing domes to be placed consecutively without the need to pick and place.

"These products were designed as a solution to increase placement efficiency and minimize quality errors common with existing placement methods," says Tim Tyner, the company's vice president of sales and marketing.
The Dart handheld device has a patent-pending design that enables the user to point at the target, click on a button, and place a metal dome, then move directly to the next target without having to reload or pick up domes individually. The unit dispenses a single dome every time, which eliminates quality errors associated with double doming. The per-operator dispensing rate is an estimated 2000 domes an hour.
The SureShot is a high-speed automated system that comes with software that can be loaded onto any personal computer. Coordinates for a specific project are programmed and uploaded to the unit. The substrate is placed onto a 15.75 X 15.75-in. loading area that is accessible via a pullout tray. After domes are placed, the completed work is removed and a new substrate is installed to continue production. The device can place an estimated 5000 domes per hour, in either feet-up or feet- down positions. It has a built-in color touch screen interface.

Copyright ©2005 Medical Product Manufacturing News
Sign up for the QMED & MD+DI Daily newsletter.
You May Also Like
---