Testers Offer Less Bulk, More Versatility
Testers Offer Less Bulk, More Versatility
Originally Published MDDI March 2001
EQUIPMENT NEWS: Testing Equipment Testers Offer Less Bulk, More Versatility
Multitesting devices gain in popularity
Designed with portability in mind, the Rigel 266 electrical safety tester from Seaward Electronic Ltd. measures 310 x 210 x 80 mm and weighs just 4 kg. The safety tester is smaller and lighter than similar devices on the market, according to Paul Millican, a Seaward design engineer who led the Rigel 266 development project. To keep product size to a minimum, Millican and his team grouped many connections that would normally be on the tester itself into a flying-lead arrangement. The Rigel also features microprocessor-based technology that's more compact than the combination of switching relays and logic circuitry found in larger benchtop testers.

The Rigel 266 electrical safety tester developed by Seaward Electronic Ltd. combines leakage-test functions with appliance-testing capabilities.
The unit is designed specifically to perform electromedical safety tests on Class I and II equipment during the manufacturing process. The 266 features soft key and rotary switch operation, and offers a large 7.5 x 10-cm LCD that helps to reduce errors in usage and reading results.
The 266 also offers the ability to perform more than one type of test, combining leakage-test functions with appliance-testing capabilities. "It basically means that you don't have to spend money on two testers to check your piece of medical equipment," Millican says. The 266 can carry out load, insulation, IEC lead, ground continuity, ground leakage, enclosure leakage, patient leakage, and patient auxiliary current tests. The device offers true RMS leakage measurements, automatic testing of single-fault conditions, and 16-A testing capability.
Multiple functionality is also one of the features of the Guardian 6100, developed by QuadTech Inc., which performs five electrical safety tests. It carries out ac hipot tests from 50 to 5000 V and dc hipot tests from 50 to 6000 V. Current-trip levels for the ac and dc hipot testing functions can be programmed over ranges of 1 µA to 40 mA ac and 0.1 µA to 20 mA dc, providing flexibility in testing a wide range of devices.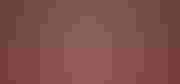 Five electrical safety tests can be carried out using the Guardian 6100 from QuadTech Inc.
In addition to these tests, the device performs ground bond tests (which verify the integrity of a product's ground system) to 30 A, and takes insulation resistance measurements from 100 kW to 50 GW. The insulation resistance test calculates and displays a product's insulation resistance value in ohms at any programmed test voltage between 50 and 1000 V dc.
The instrument's fifth function is taking line and ground leakage measurements from 0.1 µA to 9.999 mA. Ground leakage current tests measure the current flowing through a product's line-cord ground connector. During these tests, the unit can monitor line voltage, current, or power consumption.
Any combination of these five tests, up to a total of 10, can be run automatically in sequence from a single start command. An overall go/no-go indication is provided based on programmed limits, and any failed measurement results are clearly indicated.
Jim Richards, marketing engineer for QuadTech, cites several advantages of multitest devices such as the 6100. In addition to cost savings, the devices offer greater test efficiency. "If you were doing five tests and had to have five test stations, that would take a lot longer," Richards explains. "You have to move a product [to a station], connect it, do a test, then move it to another station, connect it, do another test," and so on. With all the testers combined into one, only one test hookup is required, which greatly streamlines the process.
Multifunction testers also simplify maintenance. "You only have to calibrate one unit, as opposed to two or three," Richards says. "If you have to take one unit off the production line, it's more efficient than having to take two or three units off the line." There's only one reason for buying a single-test unit, adds Richards: "If you're doing just one test and want to do it as inexpensively as possible."
Tester detects mechanical and electronic failure modes
A vibration machine has been developed specifically for failure-mode verification testing (FMVT). Made by Entela Inc., the FMVT Machine is a six-axis, pneumatically actuated device capable of activating repeatable failure modes in an array of electromechanical components and systems.
With a uniform random frequency range of 2 to 5000 Hz and total displacement of 4 in., the FMVT Machine can reveal inherent design weaknesses that may not be detected by traditional testing methods. By subjecting a device to a combination of stress-inducing environments, the machine can produce multiple failure modes in as little as one day.
The machine is suitable for users of various levels of expertise. "The controls are simple, allowing quick setup," notes Alexander Porter, Entela's engineering development manager and the inventor of the FMVT Machine. "But a layered menu system allows advanced users to fine-tune the behavior of the machine."
During a recent test, the machine was able to trigger both mechanical and electrical failure in an ECG unit, Entela reports. Conventional air-hammer vibration machines normally produce a higher frequency range, which triggers only electronic failure. By producing mechanical failures as well, the FMVT Machine provides more data to design engineers and expedites the redesign process, according to the firm.
Force testers offer up to 500-lb capacities
Suited for cost-effective low- and medium-force testing, economical digital force gauges offer capacities up to 500 lb in nine different force ranges. The units supplied by Com-Ten Industries achieve 0.2% full scale accuracy; when combined with the company's E-Z test stand, they can perform accurate tensile and compression tests on spring, crimp, foam, peel, and crush applications. The compact stand features a revolving, reversible hand crank and has an optional digital travel display.
Digital force gauges from Com-Ten are suited for low- and medium-force testing.

A crimp pull tester from Mark-10 Corp. incorporates a removable base plate to facilitate connection to a computer, data collector, or printer.
A variety of digital and mechanical force and torque gauges are supplied by Shimpo Instruments for use in testing blister packs, implants, couplings, tubing, and minimally invasive surgical instruments. The instruments' measurement capacities range from mere grams to 500 lb. Higher ranges will soon be available, according to the firm. The all-metal gauges are calibrated to NIST standards.
When connected to Loadmeter software, the company's FGV digital force gauge and programmable test stand can test a product quickly and evaluate and incorporate data into an overall quality assurance program. The DFS and DRI digital gauges feature 100-sample memory, onboard statistics calculation, high and low set points, variable units of measure, and peak hold with user-determined display speed. Used in conjunction with interchangeable load cells and torque sensors, the DRI can double as a force or torque tester and torque calibrator.
A crimp pull tester developed by Mark-10 Corp. consists of the company's Model TSB test stand, Series BG digital force gauge, and fixtures for wire terminal testing. A removable base plate contains a grid of tapped holes to mount the fixtures, which can be connected to computers, data collectors, and printers for SPC or further processing. Go/no-go signals are generated for quick results. The device measures 4 x 8.5 x 19 in., weighs 18 lb, and accommodates 8.5 in. of travel. The durable tester is designed for many years of use in laboratory and industrial environments.
Leak testers attain heightened sensitivity levels
A turnkey inspection system with micrometer-level testing sensitivity comes with a software tutorial that reduces setup and training time and enhances accuracy and consistency. Developed by PTI Packaging Technologies & Inspection LLC, the P-325 is suited for the inspection of filled and sealed bottles, blisters, IV bags, vials and ampules, and related products.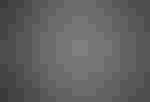 Hydraulic burst and leak testers supplied by Crescent Design are suited for destructive and nondestructive component and device testing.
The leak tester is fitted with a high-resolution differential vacuum transducer in addition to an absolute vacuum transducer. High-vacuum miniature components make possible the unit's elevated sensitivity level, according to the firm, and because the parts are commercially available, the tester is easy to validate.
A semiautomatic leak tester developed by Phase 1 Instruments is designed to perform fast and accurate tests on catheters and other small parts, using air or nitrogen. The Model 11 tester operates according to the mass-flow leak detection technique. Constant pressure is maintained to the test part by a pressure regulator; any makeup air that may be required is measured by a sensitive mass flowmeter. Test results are indicated on a readout in cubic centimeters per minute.

Offering leak detection down to 1 µm, the P-325 from PTI Packaging Technologies & Inspection LLC is suited for the inspection of filled and sealed, flexible or rigid packaging.
The company also offers a digital leak check for on-site calibration and verification of calibrated leak orifices and leak-test units. The 20-cm3/min full-scale device is compatible with vacuum, compressed-air, and nitrogen applications. It connects to the outlet of a calibrated leak orifice or adjustable metering valve and provides a direct leak-rate readout to enable traceable calibration verification.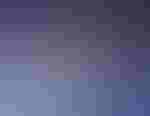 Carleton Technologies Inc. has developed a nonporous-package tester.
A hydraulic burst and leak tester manufactured by Crescent Design is suited for the destructive and nondestructive testing of valves and luer fittings, chromatography valves, pressure switches, liquid filters, tubing, angioplasty balloons and catheters, and related devices. The tabletop HBLT tester features 0–1800-psi capability, programmable test profiles, and field-programmable software. Pressure display units are selectable, and calibration can be performed without removing the cover of the SPC-compatible tester.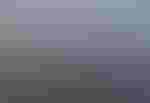 Video metrology systems from RAM Optical Instrumentation Inc. provide precise measurement and parts positioning during the manufacturing process.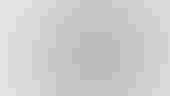 A leak tester from Phase 1 Instruments uses the mass-flow leak detection technique to test catheters and other small parts.
A company that supplies a line of testing modules, fixtures, and ancillary equipment for package testing has developed a nonporous-package tester. Test-A-Pack F100-2700-2, offered by Carleton Technologies Inc., verifies the integrity of nonporous flexible packaging.
The unit consists of a digital control console and a package test chamber. The console automatically regulates the vacuum source while presenting test data on the screen. By adding water to the test chamber for submersion testing, users can determine the precise location
of a leak.
Sign up for the QMED & MD+DI Daily newsletter.
You May Also Like
---