Terahertz Waves May Offer New Sensing Option
Terahertz Waves May Offer New Sensing Option
Originally Published MPMN October 2002
INDUSTRY NEWS
Terahertz Waves May Offer New Sensing Option

Zachary Turke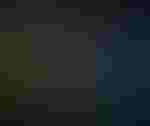 The image on the left is a photographic picture of a human tooth. The image on the right
is the same tooth as viewed
using a terahertz sensor from Teraview Ltd. The pink area indicates a cavity.
Capable of penetrating through clothes and human tissue, terahertz waves may provide healthcare professionals with the newest option for detecting cancer and other maladies. Emitted naturally by all objects, these waves are similar to infrared radiation but are much harder to detect, something that has complicated their use in commercial products. But all this may be changing. Working under the name Star Tiger (Oxford, UK; www.startiger. org), a consortium of scientists has developed a photonic bandgap material that reflects rather than absorbs these weak waves to ensure that as many as possible reach detecting units. The group produced its first prototype in August 2002 and hopes to soon develop a device that can create a terahertz image of a human hand within 30 seconds.
Teraview Ltd. (Cambridge, UK; www.teraview.co.uk) is also working to develop a medical terahertz sensor, but is taking a different approach. Instead of using naturally emitting signals, this company uses laser technology to intensify these signals to detectable levels. The firm hopes to offer its first commercial product, a cancer detection unit, in the fourth quarter of 2002 and thinks it will offer many benefits over previous technologies. "Our sensors are nonionizing, so they're completely safe," explains Teraview business development manager Paul Smith. "And unlike x-ray units, they give researchers both imaging and spectral information." Teraview also plans to develop terahertz sensors for noninvasive blood glucose monitoring, drug research, and dental applications.
Copyright ©2002 Medical Product Manufacturing News
Sign up for the QMED & MD+DI Daily newsletter.
You May Also Like
---