Rapid Prototyping
Rapid Prototyping

Rapid Prototyping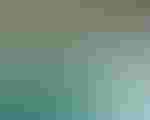 Rapid prototyping for electronics
Minimizing time to market and improving design cycles are imperative for success in today's competitive market. Many electronic contract manufacturers, however, are using the same processes that they have always used. A company has sought to address this problem by defining its rapid prototyping process as a continuous one that begins with the fabrication of the raw board and ends with the placement of the components. It designed a facility around this concept and then installed the hardware and software systems to make it work. The company even developed a patented infrared job-tracking system to instill a first-up mentality in every department and to continuously monitor the progress of an order through all process operations. The assembled boards are delivered 3 days from receipt of CAD data and are made to production standards. Diversified Systems Inc., 3939 W. 56th St., Indianapolis, IN 46254.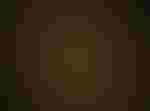 Plastic parts
Prototypes or limited production runs of plastic injection-molded parts can be provided in less than 3 weeks. The company also provides rubber molds, polyurethane duplicates, metal castings, and patterns for investment casting, sand casting, and vacuum molding. 3D-Cam Inc., 9139 Lurline Ave., Chatsworth, CA 91311.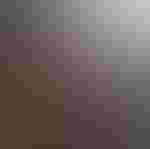 Prototyping services
Located in Neenah, WI, and Milpitas, CA, two ProtoCenters provide full turnkey and consigned-material assembly services and are supported by dedicated materials teams and prototype-testing capabilities. The facilities provide Plus Services, addressing customers' staffing, training, tools, time-to-market, and technology needs. Manufacturability assessments, automated testing services as a part of prototyping, comprehensive printed circuit design services, and complete production realization services are also provided. Plexus Corp., 55 Jewelers Park Dr., Neenah, WI 54957- 0156.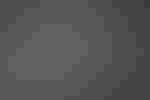 Precision prototyping
Accurate prototype tooling can be used later for high-volume production runs. The company offering this rapid prototyping service is equipped with computerized 3-D and CAD/CAM software, coupled with numerically controlled metal-fabrication processes. It can produce precision tooling using multiaxis CNC mills, CNC lathes, and EDM capabilities. A full range of measuring equipment, including coordinate-measuring machinery that features digitizing capabilities, aids in the development of the prototype tooling. Specialty Silicone Fabricators Inc., 3077 Rollie Gates Rd., Paso Robles, CA 93446.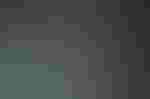 Sheet-metal prototypes
With the use of CAD/CAM and water-jet cutting technology, a company can quickly produce sheet-metal prototypes. Bending can be done after the flat blank is cut, and no heat is introduced to the material edges. The thickness of metallic and nonmetallic materials worked ranges from 0.010 to 4.0 in. Forming the part to the final shape, spot welding, and plating or painting are also performed. Crenshaw Die & Mfg., 1959 N. Main St., Orange, CA 92865.


Rapid prototyping technologies
Specific rapid prototyping requirements may be matched to the potential advantages of more than 20 different technologies. These include CNC machining of prehardened steel, aluminum, and plastic; injection molding; cast urethane; nonmachined bridge tooling; composition epoxy; spray metal; rubber molds; stereolithography; powder metal; silicon vapor conversion; and sand, die, investment, plaster-mold, MCP vacuum, and resin casting. Brookfield Rapid Solutions, 13 Hampshire Dr., Hudson, NH 03051.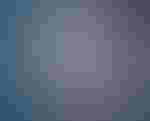 Stereolithography
A vacuum and pressure former now offers rapid prototyping. Its vacuum casting process produces exact and complicated prototype components in plastic materials. Prototype molds can be produced in less than a day. Close tolerances, thin-wall parts, good surface aesthetics, and part-to-part consistency are possible. A wide range of casting resins are available to suit most applications. Cardinal Products Inc., 2840 Croddy Way, Santa Ana, CA 92704.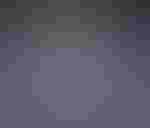 Prototype parts
A company's rapid prototyping parts can be used for testing, creating automation systems, establishing assembly lines, building fixtures and gauges, conducting focus group studies, and establishing accurate production tooling and part estimates. The parts are made from specification materials—including medical-grade plastics—and can be finished in just days. Using the prototype parts to identify design, moldability, and assembly issues prior to making production tools can save both time and money. Phillips Plastics Corp., Technical Center, N4660 1165th St., Prescott, WI 54021.


Sign up for the QMED & MD+DI Daily newsletter.
You May Also Like
---