PROFILE
Shop-Floor Control System Helps Device Manufacturer Shed Its Paper Trail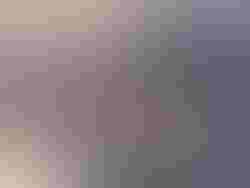 Manufacturing facilities can generate mountains of paperwork each year. This is particularly true in the medical device industry, where tight controls are mandated.
Rather than getting buried by its paperwork, one device manufacturer decided to break free. The Scottsdale, AZ--based Pacesetter Inc. manufactures cardiac rhythm management products. At the center of the company's pacemakers and implantable cardioverter defibrillators (ICDs) is a hybrid component that serves as the brains of these sophisticated medical devices. Via the hybrid, a cardiac rhythm management device collects, analyzes, and stores information on cardiac activity and can detect when to generate electrical impulses to provide appropriate therapy.
The hybrid is the sole output of the company's new 60,000-sq-ft Scottsdale facility; once produced, units are shipped to Pacesetter plants in Sylmar, CA, and Veddesta, Sweden, for assembly into pacemakers and other cardiac devices. The facility includes a 22,000-sq-ft cleanroom, advanced electronics technology and manufacturing processes, sophisticated air-handling environments, and robotics for assembly and test operations.
Logically, an advanced shop-floor control system was necessary for this advanced facility. Such a system, however, was going to be a first for the company; Pacesetter had grown accustomed to paper control systems at its other manufacturing facilities. In a paper system, each part is accompanied throughout the production process by several pieces of paper. At each assembly step an operator is required to manually enter process information and initial the paper to verify that each step in the process has been completed.
Besides being time-consuming, Pacesetter's paper control procedure was cumbersome and difficult to manage. It was not the type of process the company intended to bring to its showpiece Scottsdale facility. Thus, the decision to acquire a modern, state-of-the-art shop-floor control system was a relatively easy one.
Reducing Production Costs
Selected members of the Pacesetter management team were designated to conduct a thorough review of competitive systems. Ultimately, the team agreed on the Promis manufacturing execution system (MES) from Promis Systems (Toronto).
The company's software is the cornerstone of a new technology known as informed manufacturing. A modular system that works well in open-system environments, Promis's versatility offers users flexibility in their selection of operating platforms, including Digital Open VMS, Digital UNIX, and Hewlett-Packard UX systems.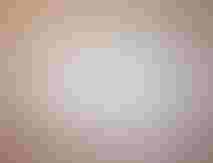 While the need to eliminate the paper travel system, as well as an ongoing desire to reduce process costs, were the primary catalysts in the company's search for a new system, the Promis MES has delivered a number of additional benefits, such as reduced production cycle times, faster data collection and improved data integrity, reduced scrap, and reduced labor costs.
Cycle times have been reduced by a full week, which translates to a corresponding reduction in work-in-progress (WIP) inventory costs of at least $500,000 annually. With easier and faster access to real-time data and WIP information, process problems can be immediately identified and corrected. And because the data are more accessible, process modification decisions can be made more quickly. Since the production process is more efficient, more raw material is eventually turned into finished product. This reduction of scrap will mean another $250,000 in annual savings. Finally, the reduced labor costs save $200,000 a year. All told, the system is expected to help Pacesetter realize a yearly savings of over $1 million.
"We were convinced that we would get a return on our investment with the Promis system," explains Kelly Summers, manager of computer integrated manufacturing and information technology. "We knew the system would pay for itself in terms of efficiency and reduced labor and overhead costs."
The system's ability to give Pacesetter a paperless operation also meant that it fit very well with the guidelines for a cleanroom facility. Because of the delicate nature of the microelectronic components produced at the plant, as well as their sensitivity to contaminants, this benefit was a perfect complement to the cleanroom environment that the company requires.
Summers also points to Promis's ease of use and, even more important, the program's ability to understand microelectronics manufacturing. "It was apparent that the system was very much in tune with the intricacies of semiconductor manufacturing," he says.
Quick Implementation
Pacesetter is using a high-speed hardware package to run the Promis system. Two Digital Equipment Corp. Alpha 5/300 servers (one primary, one secondary) each feature 512 MByte of RAM. These interface to an SW400 with 87 GByte of disk storage. Operators access data from DEC VT510 terminals at various locations throughout the facility. Currently, the Promis WIP Tracking model is fully deployed. Future plans call for the deployment of additional modules, such as equipment and task management, advanced statistical control, and planning and costing.
While complete implementation of the system at full production capacity was achieved in only four months, Summers cites the number of procedural steps leading up to the implementation. "FDA has very strict guidelines for software validation in the medical device industry, and so we had to develop an entire system validation plan. Plus, we had to devise a complete training plan." As part of the training process, Pacesetter first effected a "parallel" build, using both systems simultaneously to ensure a smooth transition to Promis.
"Although only minimal support was required," Summers continues, "Promis has been assisting us with the training as well as consulting with us on other issues. The implementation was probably faster than most, but there was still a great deal of legwork needed to get there."
The Scottsdale facility is being used as a beta site for the Promis system. Should it continue to perform as well as it has, the company will implement it at its other plants. While the Promis system has brought a number of tangible benefits to Pacesetter, it has also, perhaps indirectly, brought another less tangible benefit. "Implementing a factorywide solution in a high-tech manufacturing facility such as Pacesetter challenged everyone in the facility to come together as a team," Summers says. "In examining our requirements for a shop-floor control system, we were forced to effectively examine all our business practices.
"Clearly, the Promis system has provided us with all of the benefits that we envisioned."
Sign up for the QMED & MD+DI Daily newsletter.
You May Also Like
---