No More Excuses for Medical Errors
No More Excuses for Medical Errors
Medical Device & Diagnostic Industry MagazineMDDI Article Index Originally Published MDDI August 2005 EDITOR'S PAGE
Medical Device & Diagnostic Industry Magazine
MDDI Article Index
Originally Published MDDI August 2005
EDITOR'S PAGE
No More Excuses for Medical Errors

The still-too-high rate of medical errors could be cut if more device companies used human factors research early on in product design.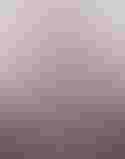 Despite all the publicity about medical errors since the 1999 release of a landmark Institute of Medicine (IOM) report, the healthcare industry has not made a whole lot of progress toward stamping them out. The report set a goal to reduce errors by 50% by 2004. According to the Commonwealth Fund, not only was the goal missed by a wide margin, but also the effect on error reduction has been negligible. Not only have healthcare professionals been unable to show progress, but they also have achieved little consensus on how to approach the problem and on what to measure. This means the IOM report's estimate of 44,000–98,000 deaths per year due to medical errors has likely not changed much.

This is simply unacceptable.

Why has almost no progress been made? There are several reasons, according to Marilyn Sue Bogner, PhD, president and chief scientist of the Institute for Study of Medical Error LLC (Bethesda, MD). One is that efforts have relied too much on error reports, which perpetuate a "blame culture" that ends up encouraging secrecy instead of working to solve the problem. Another is that no one seems to know what to do with the reports once they are filed. Perhaps even more problematic, she says, is a "resistant medical culture in which doctors still balk at efforts to record errors and participate in systematic steps to solve them."

Device companies, then, need to take matters into their own hands.

How can they do that? By incorporating human factors research into the design process from the very start. Not all future errors can be designed out, of course. But if device design conforms to what makes sense for the users, instead of vice versa, perhaps use-related medical errors could be drastically reduced.

There are many ways to bring human factors expertise to bear early in a design project. Several models were shared at AAMI's Human Factors, Ergonomics, and Patient Safety for Medical Devices conference, held in June in Washington, DC.

Abbott (Abbott Park, IL) uses a "broker model." It has a three-person human factors internal staff that is a "critical and visible" part of the organization, said Edmond Israelski, program manager of human factors.

GE Healthcare (Waukesha, WI) uses an "internal core competency group model." It's an internal team that gets involved in almost all design projects, said John Bowie, GE's user experience leader. It is based on, among other things, "observing actions of the user; understanding customer workflow, roles, and responsibilities; and measuring the extent to which our customers are able to accomplish key tasks by using our products and services," he said.

Even small companies can have human factors programs. Angel Medical Systems Inc. (Tinton Falls, NJ) hired a human factors expert, Mary Carol Day, EdD, after discussions with FDA about the company's heart monitor turned up human factors concerns. "There are two overarching roles of the human factors team member," she said. "First is involvement throughout the entire process: planning, design, implementation, and testing. Second, focus on both user needs and project goals. Someone needs to keep both in mind."

For many companies, an outsourcing model may be most appropriate. There are several ways to approach this, said Tim Reeves, PhD, managing director of Human Factors MD Inc. (Brampton, ON, Canada). A consultant can design and evaluate a client's human-device interfaces or can provide guidance on safety, usability, standards, and regulatory requirements."

With all the options available, there is no excuse for eschewing human factors research early on in product design. And, as Michael Wiklund points out in this issue, cost is no reason to justify cutting corners. (See "Return on Investment in Human Factors," p. 48.) If use-related medical errors are to be reduced, it is up to the device industry to be proactive. Anything less is letting down your customers and their patients.
Erik Swain for The Editors

Copyright ©2005 Medical Device & Diagnostic Industry
Sign up for the QMED & MD+DI Daily newsletter.
You May Also Like
---