New mHealth Device Aims to Give Clinical Capability To Consumers
New mHealth Device Aims to Give Clinical Capability To Consumers
A San Diego startup wants to disrupt self tracking and healthcare delivery with a lab-grade mhealth consumer device.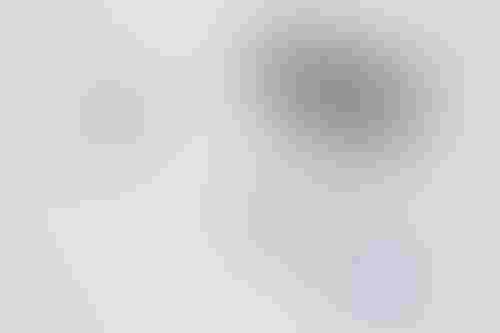 The consumerization of healthcare, together with the ever-increasing need to know more about our bodies, has given rise to the likes of FitBit, Samsung Gear, Apple's HealthKit, AliveCor's iPhone ECG device in addition to innumerable other apps and devices.
They tell us how we eat, sleep, exercise, and track heart rate and other metrics, too. They also tell our doctors whether we are gaining weight, whether we are experiencing abnormal heart rhythm, and other clues about our health status.
But so far, they have have been neatly divided into consumer apps and devices meant for educational and self-tracking purposes on the one hand. And on the other, there are clinical apps and devices requiring approval from FDA and, in some cases,a prescription by physicians.
A brand new startup - Cue - based in San Diego aims to change this balance. It launched the Cue deep self tracker in May with the lofty goal of bringing lab-grade diagnostic results to a consumer mHealth device. What's more, instead of skirting FDA, as many mhealth trackers do, Cue founders are working with the agency to do a usability study by which consumers who preorder the device now for $199 automatically become part of an FDA-approved trial. 
The Cue device intends to perform molecular diagnostics at home and is composed of several components - a base charger; the Cue testing unit; five separate cartridges labeled influenza, fertility, testosterone, inflammation, and Vitamin D; and sample wands to collect blood, saliva, or a nasal swab to enable those results. 
One of the five tracking cartridges is entered into the Cue. One of the three companion wands collects the sample - for influenza the wand functions like a nasal swab; for fertility, inflammation, and Vitamin D, the wand collects a drop of blood; and for testosterone, the wand collects saliva. That wand with the relevant sample is then inserted into the cartridge and the Cue device senses that a sample wand has been inserted into the cartridge and the analysis commences. In a few minutes, the results are wirelessly transmitted and displayed on an Android or iOs device enabled by Bluetooth 4.0. 
Here's a video of how Cue works:
The product will begin shipping next spring to consumers who preorder now and they will help Cue executives to understand how the device is being used. A parallel performance validation study will be conducted to see how the device stacks up against the gold standard of lab testing in each of the five health metrics, explained Ayub Khattak, cofounder and CEO in a recent interview.
For consumers, there are obvious advantages no matter who you are - for avid health buffs interested to learn about whether they are getting enough Vitamin D; for men who want to know about testosterone levels; and even women who want to start a family. But the greatest advantage from a healthcare delivery point of view must be the effect of the device on harried parents of young children.
These parents often have to wonder whether their child has the flu during winter months, which requires taking time off from work to take the child to the doctor's office where appointments may not be available immediately. Even at the doctor's office, a rapid flu test may not reveal whether the child has the flu and its accuracy is not without question, according to Clint Sever, cofounder and chief technology officer of Cue. A lab test is the only way to know definitively, and that can even longer.
Cue intends to disrupt this current status quo by providing molecular diagnostic capability in the average home.
"Ultimately we are trying to provide that lab-level accuracy in the home," Khattak said. "We can't talk about data because of FDA restrictions but we have compared our product with the gold standard lab method and gotten good results."
Cue has competitors like the much-ballyhooed Scanadu, which has ventured into the home medical diagnostics market with its Scanadu Scout vital sign monitor, ScanaFlo urine analysis test and Project ScanaFlu saliva tests. But Server and Khattak said Scanadu and Cue cannot be compared.
"I think their primary competency is being able to collect a level of information related to outside the body - they are using electrical sensors to collect information about heart rate, blood pressure but they are not collecting information at the molecular level, which is our core competency," Khattak said. "We have the technology behind quantifying molecules from inside the body using chemistry."
Assuming the Cue device works as Khattak and Sever hope, it can radically change the level of information people glean about their bodies and also how healthcare is practiced. This is how Khattak describes the company's goals:
"People are more proactive with their health. We are already starting to see that with people collecting information about themselves with their mobile device. We'd like to enable them to take that one step further so they can really see the leverage points in their health - how their diet and exercise is affecting their body and make an adjustment in real time. We really want to enable a new form of healthcare where people don't have to wait in long lines or have to wait three days for a doctor's appointment and weeks for a lab result."
And yet Khattak is aware that the challenge of changing healthcare delivery is not small. Getting a device that provides lab grade results at home is one thing. Getting doctors - especially in the case of the flu - to heed the results of a mhealth device and prescribe medication based on that is quite another.
"Overall we are going to be aggressively pursuing to close the loop on actionability of that information," Khattak said. "Our FDA clearance is going to make a big step in that direction. It validates this for the doctor and the consumer."
Khattak expects to get FDA clearance by the end of next year. So far, Cue has raised $1 million from angels. Currently, venture capitalists and corporations are also taking an interest though Khattak declined to name them. The interest may not be misplaced if Cue can ride on current trends and create a meaningful category of molecular diagnostics at home.
"The time is right for that change and there's some macroforces at play with Obamacare and trends like the mobile device becoming the hub of health information," he said. "And we are an important and powerful layer in that context that can help drive these healthcare models toward the consumer."
[Photo Credit: Cue] 
-- By Arundhati Parmar, Senior Editor, MD+DI
[email protected]
Sign up for the QMED & MD+DI Daily newsletter.
You May Also Like
---