New Legislation Stabilizes but Increases User Fees
New Legislation Stabilizes but Increases User Fees
NEWS TRENDS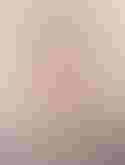 Ubl lauds the legislation's predictable fee structure.
The second version of the Medical Device User Fee and Modernization Act of 2002 (MDUFMA) has been drafted. It introduces registration and reporting fees as ways to reduce reliance on the volatile application fees about which industry has complained. It also redefines CDRH performance goals to emphasize the time to final decision, not interim points. And it attempts to make the third-party inspection program less burdensome.
In April, FDA and industry groups unveiled the agreement they negotiated. Congress must pass it before October 1, or MDUFMA will sunset. On April 18, the Senate combined the proposal with a bill to reauthorize drug user fees and other FDA legislation, but did not add any device-related amendments. The Senate named the combined package the FDA Revitalization Act of 2007. At press time, the House had not taken any action.
The compensating and workload adjustments, which accounted for much of the volatility of user fees, have been eliminated.
"The biggest [development] is that we established a reasonable and predictable fee structure, especially for small businesses," said AdvaMed president Stephen Ubl at a news conference. "Manufacturers will know [at the outset] what the fees will be in the first year of the agreement as well as the fifth [year]."
Mark Leahey, executive director of the Medical Device Manufacturers Association (MDMA), also says that the agreement is a step in the right direction. "Going into the reauthorization process, the objectives we had were to make sure that the agency had the resources to review safe and effective products in a timely manner," he says. In addition, MDMA wanted "to make the fees more predictable moving forward and to enhance efforts to interact with the agency. The agreement reflects progress in all three of these areas."

Table I. (click to enlarge) The new scheme reduces application fees but establishes two new fees that would make up the gap. The small business fee applies to firms with annual revenues of less than $100 million.
The new scheme would increase fee revenues 31% from FY 2007 to FY 2008, and the fees would increase 8.5% per year thereafter until FY 2012. However, application fees would be sharply reduced. Premarket approval (PMA) application fees would be $185,000 in FY 2008, a 34% reduction from this year. Panel-track supplement fees would be reduced 51%, 180-day PMA supplement fees by 54%, real-time supplement fees by 36%, and 510(k) fees by 18%. The small-business discount, for firms with less than $100 million in annual revenues, would remain in effect and, in some cases, would be more pronounced. However, under the proposal, there would be fees for 30-day notifications and 513(g) classification requests, which are currently free. (See Table I for the full list of fees.)
Two new fees, which wouldn't change much from year to year and would generate about 50% of total fee revenue, would more than fill the gap. These fees are an annual establishment registration fee and an annual fee for filing periodic reports.
In FY 2008, the annual establishment fee would be $1706 per device manufacturer, single-use reprocessor, and specification developer. A firm would not be considered legally registered without paying this fee. It is expected to generate around $21.8 million in FY 2008. The periodic-report fee would start at $6475 in FY 2008. Applicable to PMA products, it is expected to generate about $2.5 million in FY 2008.
Total fee revenues are expected to add up to $48.5 million in FY 2008 and rise to $67.1 million in FY 2012. Leahey says it is significant that the fees add up to less than 25% of CDRH's budget for PMA application reviews. If it had exceeded that level, there might have been complaints from the public and from Congress. It could have appeared that industry buys approvals or that it is too cozy with FDA, as has been the case with the drug industry, he says.
CDRH's performance goals have been modified to focus on the time it takes to make a final decision, rather than interim goals. The goals call for the agency to reach a decision on 50% of expedited PMA applications and expedited supplement applications that go before an FDA advisory committee within 180 days. Furthermore, FDA is charged with reaching a decision on 90% of applications within 280 days. It would reach a decision on 60% of conventional PMA applications and supplement applications that go before an advisory committee within 180 days and 90% within 295 days. And FDA would have to reach a decision on 90% of 510(k) applications within 90 days and 98% within 150 days. The percentage of PMA decisions made within 180 days had fallen as low as 35% under the first version of MDUFMA.
Notwithstanding massive industry indifference to it, the proposal could streamline FDA's ailing third-party inspection program by making it easier for manufacturers to participate. For example, firms would no longer have to wait for FDA's permission to use a third-party inspector. Instead, they just need to provide the agency with 30 days' advance notice. The new scheme also allows firms to use third-party inspectors as often as they want. (The agency reserves the right to conduct for-cause inspections as it sees fit.)
The proposal could also foster development of innovative in vitro diagnostics tests by issuing new industry guidances on important emerging issues and reviewing some low-risk devices to determine whether any of them could be exempted from product review. FDA says it would conduct a pilot program under which it would simultaneously review a company's 510(k) and waiver applications under the Clinical Laboratory Improvement Amendments.
Copyright ©2007 Medical Device & Diagnostic Industry
Sign up for the QMED & MD+DI Daily newsletter.
You May Also Like
---