My Favorite Bookmarks 15167
My Favorite Bookmarks
Originally Published MPMN September 2005
E-News
My Favorite Bookmarks
Nick John, Manager, Engineering
Dazor Manufacturing Co.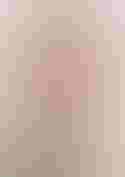 Nikon's MicroscopyU (www.microscopyu.com) Web site offers an educational forum for all aspects of optical microscopy, digital imaging, and photomicrography. Nikon microscopists and engineers, as well as scientists and programmers from the Optical Microscopy Division of the National High Magnetic Field Laboratory, provide the latest information on microscope optics and imaging technology. The site includes details on specialized techniques such as fluorescence, differential interference contrast (DIC), phase contrast, reflected light microscopy, and microscopy of living cells. If you have a question about imaging a particular microscopic anomaly, the answer can be found on this site.
With outsourcing being so prevalent in today's manufacturing environment, Global Sources (www.globalsources.com) is an invaluable resource in finding suppliers worldwide. The site adds value by bridging the language barrier. Sourcing options can be found for nearly any manufactured item.
The International Society for Optical Engineering (www.spie.org) has become the largest international association for the exchange, collection, and dissemination of knowledge in optics, photonics, and imaging. The group's site has information on publications, research, and conferences in many areas of imaging, including biomedical optics, nanotechnology, and medical imaging. In addition the site has timely information pertaining to mergers, acquisitions, patents, royalty agreements, and other business news.
The biotechnology industry news section on Yahoo Finance (http:// biz.yahoo.com/n/y/y0005.html) features the latest press releases on technical, regulatory, and business issues. You can do a symbol lookup on the site to get the latest stock quotes for your favorite biotech firms and headlines.
Combined, ZurichMednet (www. zurichmednet.org) and MBBNet (www.mbbnet.umn.edu/) represent the world's first and largest medical/bio cluster/Web portal alliance, linking research and information resources for more than 1300 organizations. Zurich Mednet is a good resource for finding information about development activity in Europe, and MBBNet is a virtual community for Minnesota's biomedical and biotechnology cluster.
Dazor Manufacturing Corp. (St. Louis, MO; www.dazor.com) manufactures task lighting equipment and magnifiers. Its most recent product is the speckFINDER video microscope, which can be used for inspection and assembly work by manufacturers, as well as in dental and forensics laboratories. - Corinne Litchfield

Copyright ©2005 Medical Product Manufacturing News
Sign up for the QMED & MD+DI Daily newsletter.
You May Also Like
---