My Favorite Bookmarks 14991
My Favorite Bookmarks
Originally Published MPMN October 2004
E-News
My Favorite Bookmarks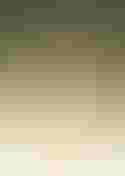 Paul Lum, Member of Technical Staff,
Pelikan Technologies Inc.

The Web site for the Institute of Physics (www.iop.org) is tied to advanced topics in technology. The institute is a professional body promoting an interest in physics among all age groups. The site is a great place to begin searching for articles on physics and related topics, such as nanotechnology. Users can meet with others in their areas of specialty through community events posted on-line.

Medscape (www.medscape.com), associated with WebMD, contains a great deal of information on current news and developments in medicine. The Medscape updates or alerts are an excellent resource for staying on top of weekly developments. A resource center breaks the site's contents into more than 60 categories for easy access. Registered users can participate in discussion boards.

The U.S. Department of Health and Human Services' National Institutes of Health (www.nih.gov) site is great for finding facts on science and medicine. MedlinePlus, an on-line database, allows you to search topics on virtually anything dealing with medicine. A news section highlights issues such as health and medical research.

Bloodgas.org (www.bloodgas.org) is an excellent source for point-of-care testing, blood gas measurement, or related topics. Experts and healthcare professionals provide most of the site's content. The main sections cover technology, quality assurance, point-of-care testing, and neonatalogy.

Optics.org (www.optics.org) is an updated resource on the latest developments in optics applications. The main page directs users to links such as new products, patent highlights, events, and a buyer's guide. After reading feature articles, users can leave comments to share with others.
Pelikan Technologies (Palo Alto, CA; www.pelikantechnologies.com) addresses the key barriers of pain and ease of use in diabetic measurements. The company develops products that will significantly improve glucose monitoring, leading to improved compliance and better long-term disease management.

Melody Lee

Copyright ©2004 Medical Product Manufacturing News
Sign up for the QMED & MD+DI Daily newsletter.
You May Also Like
---