Internet Update 14495
Internet Update
Internet Update
Materials Media Guide Available On-Line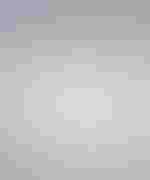 A supplier of porous material design, development, and production services has made its specialty materials catalog available on its Web site. Located at www.pall.com, Pall Corp.'s catalog is organized by industry and then broken down into four sections based on product application. For the medical device industry, the site offers information on a range of hydrophilic and hydrophobic materials that can be used in venting, wound healing, and drug delivery applications. A standard line of materials detailed in the guide is designed to help users implement cost-effective production solutions. Customized materials are also offered. Other features on the company's site include a free on-line newsletter, customer support information, a list of services provided, and technical resources.

Sealing Solution Web Site Launched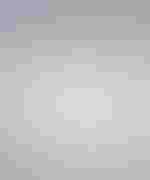 A supplier of sealing solutions has introduced a Web site providing information on its computerized manufacturing technology. The technology enables Expresseal to produce seals including U-cups, wipers, piston rings, bushings, bearings, packings, O-rings, prototypes, and custom seals and shapes. The site, www.expresseal.com, gives details on a variety of seal materials such as polyurethane, Teflon, Viton, Buna N, and ethylene propylene. Users can learn about the availability of seals in a variety of standard profiles that meet customer specifications from 0.25 in. ID up to 10 in. OD. Color illustrations of available profiles are provided, including rod, piston, guide, backup, shaft wiper, and O-ring seals; all are accessible from a drop-down menu on the home page. The company's design engineering, manufacturing, and prototyping capabilities are also covered.

3-D Models of Jig and Fixture Components Viewable On-Line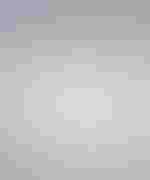 A company Web site offers 3-D models of its standard jig and fixture components. The models are available free of charge at Jergens Inc.'s Web site, www.jergensinc.com. Presented in Step and Solid Works formats, the models can be used with many CAD packages including Catia, Pro/Engineer, Unigraphics Solutions, and Cadkey. Files are continuously updated with engineering changes and improvements. Also available is FixturePro fixture component software, which is also free and can be obtained on a CD or by downloading from the site. The FixturePro software part library includes 2-D drawing and 3-D wire frame versions in dwg, dxf, and iges formats. Jergens's fixture components include thousands of items used for work holding, positioning, and fixture construction, including hoist rings, drill brushings, handwheels, knobs and handles, clamps, and threaded inserts.

Katherine Sweeny
Sign up for the QMED & MD+DI Daily newsletter.
You May Also Like
---